California's Safety Program
The California Division Safety program focuses its efforts on initiatives and programs that strategically improve safety and reduce the number of fatalities and serious injuries.
The following is a partial list of programs that are currently used to reduce California's crash and fatality rate.
California's Strategic Highway Safety Plan
The Strategic Highway Safety Plan, or SHSP, is a statewide, data-driven plan that provides a coordinated framework for reducing fatalities and serious injuries on all California's public roads. The SHSP strategically establishes statewide goals, objectives, Challenge Areas, and key Actions to address California's most pressing safety problems, and builds upon the strategies established by federal, state, regional, local, and private sector safety stakeholders from throughout the state.
To see more information on SHSP go to http://www.dot.ca.gov/SHSP/
California's Highway Safety Improvement Program
The primary purpose of the program is to provide a coordinated national highway safety program through financial assistance to the State that will accelerate traffic safety programs. The program requires that a state maintain a safety program in accordance with uniform standards established by the Secretary of Transportation.
To see more information on California's HSIP go to http://www.dot.ca.gov/hq/LocalPrograms/hsip.htm
California's Safe Routes to School Program (Federal)
This national program is used to increase the number of children who walk or bike to school by funding projects that remove the barriers that currently prevent them from doing so. Those barriers could include lack of facilities, unsafe facilities, and the lack of educational programs that promote safe practices in walking or biking to school.
To see more information on California's SRTS go to http://www.dot.ca.gov/hq/LocalPrograms/saferoutes/saferoutes.htm
Highway Safety Manual
The Highway Safety Manual (HSM) introduces a science-based technical approach that takes the guesswork out of safety analysis. The HSM provides tools to conduct quantitative safety analyses, allowing for safety to be quantitatively evaluated alongside other transportation performance measures, such as traffic operations, environmental impacts, and construction costs.
For example, the HSM provides a method to quantify changes in crash frequency as a function of cross-sectional features of a roadway. With this method, the expected change in crash frequency of different design alternatives can be compared with the operational benefits or environmental impacts of the same alternatives. As another example, the costs of constructing a left-turn lane on a two-lane road can be compared to the safety benefits in terms of reducing a certain number of crashes.
The HSM will support states' progress toward Federal, state and local safety goals to reduce fatalities and serious injuries. As public agencies work toward their safety goals, the quantitative methods in the HSM can be used to evaluate which programs and project improvements are achieving their intended results, and agencies can reallocate funds toward those with the greatest safety benefits.
For further information on the HSM, and to participate in the national dialogue on HSM applications, go to: www.highwaysafetymanual.org
Livable Communities, Pedestrian Safety Action Planning (PSAP) and the FHWA's Non-Motorized Transportation Safety Toolbox
Livable communities are a high priority of the U.S. Department of Transportation and the Obama Administration. A livable community is one that provides safe and convenient transportation choices to all citizens, whether it is by walking, bicycling, transit, or driving. At the national level, pedestrian fatalities comprise about 12 percent of all traffic fatalities and there are approximately 4,000 pedestrian deaths every year. Another 59,000 pedestrians are injured in roadway crashes annually. The numbers are moving in the better direction in California, but we still have a ways to go. Pedestrian safety improvements depend on an integrated approach that involves the 4 E's: Engineering, Enforcement, Education, and Emergency Services. In partnership with Caltrans, California Department of Public Health, and local public agencies in California, the FHWA California Division implements projects, programs and materials for use in reducing pedestrian and bicyclist fatalities.
A Pedestrian Safety Action Plan (PSAP) is a plan developed by community stakeholders and an interdisciplinary team of experts in traffic engineering, community planning and law enforcement. The program is intended to improve pedestrian safety in the community and to determine where to begin to address pedestrian safety issues. The Program will also assist agencies in further enhancing their existing pedestrian safety programs and activities, including the identification of safety problems, compatible land uses, and selecting optimal solutions.
To see more information on the FHWA's non-motorized transportation safety toolbox, go to:http://safety.fhwa.dot.gov/ped_bike/tools_solve/.
Nine Proven Safety Crash Countermeasures
In our stewardship and oversight role for Federally funded highway programs, we have the opportunity to strongly encourage Federal, State, local agencies, and tribal governments to include safety in their investment decision-making process. We believe certain processes, infrastructure design techniques, and highway features are effective and should be encouraged whenever Federal funds are used. Safety should be considered at every stage of the project development process and all decisions should consider the impact on safety.
To see more information on the Nine Proven Safety Crash Countermeasures go to http://safety.fhwa.dot.gov/policy/memo071008/
Older Driver Programs
FHWA with the help of its California safety partners has developed a web-based training program that helps make traffic professionals more aware of the challenges many older drivers face and the current countermeasures available to remedy some of the issues facing this rapidly growing segment of our population. This effort will provide a low cost means to educate our safety partners about this growing area of concern.
In addition, FHWA is currently revising the Older Driver Handbook and guidance documents. Once these changes are finalized a link will be provided for traffic professionals.
Roadway Departure
Roadway departure crashes are frequently severe and account for the majority of highway fatalities. A roadway departure crash is defined as a non-intersection crash which occurs after a vehicle crosses an edge line or a center line, or otherwise leaves the traveled way.
The California Department of Transportation and the Federal Highway Administration have initiated the Focused Approach to Safety process with the intention of specifically addressing roadway departure crashes in California.
To see more information on roadway departure go to http://safety.fhwa.dot.gov/roadway_dept/. For more information on the Focused Approach to Safety please go to http://safety.fhwa.dot.gov/fas/.
Safety Edge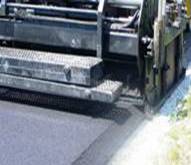 The asphalt paving technique call the Safety Edge is gaining momentum across the country as state and local transportation departments strive to protect motorist from run-off-the-road crashes. The Federal Highway Administration recommends agencies use the safety edge technique, particularly on two-lane roads with unpaved shoulders.
To see more information on this Every Day Counts Initiative go to
http://safety.fhwa.dot.gov/roadway_dept/pavement/safedge/
Work Zone Safety
California stands out in its promotion and public awareness campaigns that warn motorists of the hazards associated with driving recklessly through California's highway work zones. As a result, the number of collisions in construction and other improvement zones on California state highways has consistently decreased, year after year.
To see more information on California's effort to reduce fatalities in work zones go to http://ops.fhwa.dot.gov/wz/
Team Members

Ken Kochevar, Safety and Design Team Leader

Randy Warden
Safety Specialist

David Cohen
Safety Specialist