January 2007 Accelerated Construction Technology Transfer Building on Success
The Skill Sets, The Recurring Recommendations, The Contacts
As State DOTs assume ownership of the ACTT process, recommendations are materializing that are proving applicable to other national and local projects. This section summarizes the recommendations from the skill sets utilized at the workshops held during 2006. It also supplies contact information for the skill set team leaders.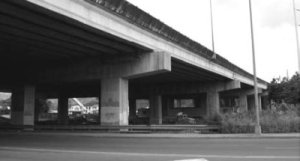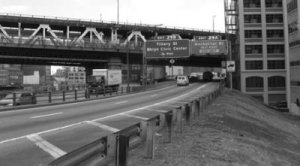 Skill Sets Represented at ACTT Workshops
WORKSHOP STATE DOT
Innovative Contracting/
Financing
ROW/ Utilities/
Railroad Coordination
Geotechnical/ Materials/
Accelerated Testing
Traffic Engineering/
Safety/ITS
Structures
Roadway/ Geometric Design
Long Life Pavements/
Maintenance
Construction
Environment
Public Relations
Ohio
X
X
X
X*
X
X
X
X
New Hampshire
X
X
X
X
X
X
X
X
X
X
New York
X
X
X
X
X
X
Hawaii
X
X
X
X
X
X
X
North Carolina
X
X
X
X
X
X
X
X**
X
* Ohio utilized two structures groups, Structures I (Major Bridges) and Structures II (Other Bridges and Retaining Walls).
** North Carolina featured a skill set entitled Historic Properties/Human Environment/Public Involvement.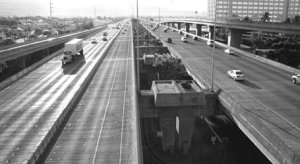 Innovative Contracting/Financing
The innovative contracting group explores state-of-the art contracting practices and strives to match them with the specific needs of the project. The innovative financing team's primary goals are to align potential financing options with project goals; match anticipated cash flow with project management; and provide options for managing competing priorities for existing resources.
Recurring Findings and Recommendations
Use Grant Anticipation Revenue Vehicle (GARVEE) bonds.
Charge for the use of ROW/lease the space under the viaducts.
Generate revenue through user fees on high occupancy vehicle/high occupancy toll (HOV/HOT) lanes.
Utilize design-build (D-B).
Consider incentives/disincentives such as:

Time-specific rewards.
Lane rentals.
Holidays.
A five-day work week.
Weather days.

Consider A-plus-B or A-plus-B-plus-C bidding, where C is a quality parameter, a maintenance option, etc.
Establish performance specifications.
Streamline the change order process/utilize a dispute review board.
Implement quality assurance/quality control (QA/QC) specifications.
Contact
Gerald Yakowenko, P.E.
Skill Set Team Leader
(202) 366-1562
gerald.yakowenko@fhwa.dot.gov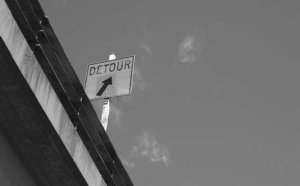 ROW/Utilities/Railroad Coordination
The group's primary role is to ensure that ROW, utilities and railroad work comply with State laws and procedures. The team must also consider the numbers and types of businesses and residences impacted by a project and evaluate the ready availability of additional right-of-way.
Recurring Findings and Recommendations
Provide for early ROW definition.
Set ROW limits early based on preliminary design approval.
Simplify the ROW plan process.
Use incentives to acquire property more expeditiously.
Provide stockpiling, staging and construction access.
Coordinate utilities early.
Utilize subsurface utility engineering (SUE) early in the process.
Establish a dedicated utilities coordinator.
Make advance ROW acquisition a priority so that ROW acquisition stays on schedule.
Establish a dedicated ROW coordinator.
Identify possible corridors for utility consolidation.
Contact
Don Jackson
Skill Set Team Leader
(202) 366-4630
donald.jackson@fhwa.dot.gov
Geotechnical/Materials/Accelerated Testing
The geotechnical team explores subsurface conditions to determine their impact on the project; pursues options for expediting materials acceptance and contractor payment; and evaluates the use of innovative materials in accordance with project performance goals and objectives.
Recurring Findings and Recommendations
Acquire geotechnical information early; accurate data is critical.
Define conditions at the walls, foundations and roadway.
Estimate subgrade stabilization needs.
Utilize intelligent compaction techniques. Include continuous monitoring of embankments and comprehensive stiffness information.
Utilize an unbonded overlay where possible.
Consider precast pavement panels.
Use maturity meters.
Utilize recycled materials.
Build out of traffic.
Consider full-depth asphalt on the mainline lanes.
Consider using stone matrix asphalt (SMA).
Use clear-span structures.
Contact
Barry Siel
Skill Set Team Leader
(720) 963-3208
barry.siel@fhwa.dot.gov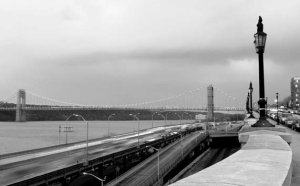 Traffic Engineering/Safety/Intelligent Transportation Systems (ITS)
The traffic engineering team strives to enhance safety; improve traffic management; and explore technologies, including ITS systems, that will communicate real-time construction information to the public.
Recurring Findings and Recommendations
Develop a formal transportation management plan.
Establish an incident management (IM) team.
Designate an IM coordinator.
Conduct incident reviews.
Enhance/promote transit.
Improve arterial routes prior to construction.
Provide a project web site and media connection to traffic management center (TMC) cameras.
Utilize variable message signs (VMS).
Use highway advisory radio (HAR).
Incorporate permanent ITS into the project.
Utilize 511.
Provide real-time information.
Make special events coordination a priority.
Promote traveler and worker safety.
Increase law enforcement patrol.
Utilize an around-the-clock towing contract.
Ensure mobility of emergency responders. Have a common means of communication.
Maintain consistency with bike and pedestrian plans.
Provide pull-off zones for breakdowns.
Contact
Chung Eng
Skill Set Team Leader
(202) 366-8043
chung.eng@fhwa.dot.gov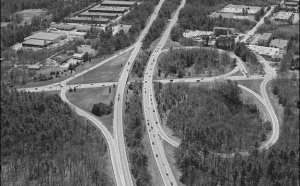 Structures
The structures skill set focuses on accelerating the construction of structures. Their task is to identify the most accommodating types of structures and materials that will meet design requirements and minimize adverse project impacts.
Recurring Findings and Recommendations
Use MSE, precast gravity or precast cantilever retaining walls.
Use non-conventional bridge types with prefabrication and launching, where appropriate.
Utilize SPMTs.
Consider horizontal skidding.
Utilize precast abutments and piers.
Consider complete bridge prefabrication, Epping construction and other accelerated construction techniques.
Utilize materials for long-term durability, i.e., high performance concrete (HPC), high performance steel (HPS) and epoxy-coated steel.
Utilize nighttime/short-term lane closures.
Allow full closures on weekends.
Utilize temporary structures.
Improve local roadways prior to construction.
Use barges.
Utilize pre-fabricated retaining walls.
Contact
Vasant Mistry
Skill Set Team Leader
(202) 366-4599
vasant.mistry@fhwa.dot.gov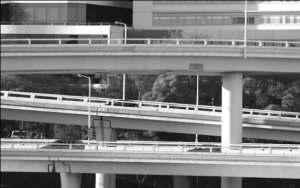 Roadway/Geometric Design
The roadway team evaluates proposed geometrics and identifies the most accommodating product with the minimum number of adverse impacts.
Recurring Findings and Recommendations
As in years past, the Roadway/Geometric design recommendations proved to be quite project-specific, as evidenced by these suggestions from the skill set at the North Carolina workshop:
Eliminate the access at Broad Street, and move it to the Peters Creek Parkway interchange. Extend the proposed construction limits of Peters Creek Parkway to First Street in conjunction with future urban redevelopment plans.
Manage access by developing the two proposed interchanges to replace the current four.
Lower the mainline profile to improve sight distance only in the vicinity of Marshall Street/Cherry Street.
Consider a split diamond interchange with one-way collector-distributor (C-D) roads.

Construct a C-D from Marshall Street to Main Street, with access provided to Marshall Street, Cherry Street, Liberty Street and Main Street.
Cantilever or box I-40 Business from Marshall Street to Cherry Street.
Replace the Liberty Street mainline viaduct with a walled section or split diamond to Marshall Street and Cherry Street. There's no need for a C-D road and/or access to Main Street.

Relocate the Liberty Street to Main Street alignment.
Prohibit vehicle access at Fourth Street, Green Street and Spruce Street.
Consider bike and pedestrian enhancements, i.e., wider bridges.
Add access lanes in each direction.
Utilize a 14- to 18-month total closure.
Contact
Jon Obenberger
Skill Set Team Leader
(202) 366-2221
jon.obenberger@fhwa.dot.gov
Long Life Pavements/Maintenance
The long life pavements/maintenance skill set identifies pavement performance goals and objectives and explores future maintenance issues for the project corridor, including winter service, traffic operations and preventative maintenance.
Recurring Findings and Recommendations
Utilize small increases in thickness to increase service life.
Utilize perpetual pavements.
Utilize SMA.
Consider modified (polymer) asphalts.
Shut down the road so that paving can be done in a continuous operation.
Shut down one direction at a time.
Utilize under drains.
Recycle old roadway and bridge concrete.
Eliminate guardrail as much as possible.
Use storm drainage best management practices (BMTs).
Utilize ITS technologies.
Incorporate beautification elements, i.e., low-maintenance landscaping.
Contact
John D'Angelo
Skill Set Team Leader
(202) 366-0121
john.dangelo@fhwa.dot.gov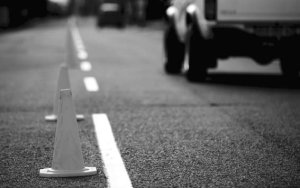 Construction
The construction crew explores techniques that will encourage the contractor to deliver a quality product within a specific timeframe while maintaining traffic.
Recurring Findings and Recommendations
Phase the project to facilitate construction.
Combine similar work.
Limit the duration of the mainline closure through the use of incentives, lane rentals, CPM and so forth.
Consider a composite pavement design.
Utilize accelerated construction methods such as:

Rapid setting (quick cure) concrete.
Precast deck and pavement panels.
Prefabricated bridge elements.

Verify utility relocation requirements and prioritize the order to coincide with construction phasing.
Encourage D-B.
Identify potential waste areas.
Address noise and vibration control.
Promote traffic mobility.
Select appropriate pavements.
Recycle existing pavement.
Contact
Rob Elliott
Skill Set Team Leader
(404) 562-3941
rob.elliott@fhwa.dot.gov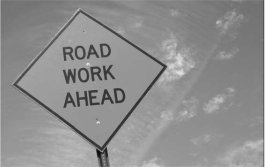 Environment
The environment team ensures that the scope of work and construction activities reflect local environmental concerns. Their goal is to provide the most accommodating and cost-effective product while minimizing natural and socio-economic impacts.
Recurring Findings and Recommendations
Establish an interdisciplinary project design team to ensure a collaborative decision-making process.
Conduct a comprehensive scoping process to determine project purpose and need and the level of environmental documentation needed.
Investigate possible staging areas.
Research noise, visual and vibration impacts.
Examine the impacts of the project on historic properties, residences, churches, etc.
Reach out to environmental justice (EJ) populations.
Develop an aesthetics master plan.
Provide for temporary noise attenuation during construction.
Coordinate with other construction projects to minimize disruptions to the traveling public.
Conduct a detailed study of potential detour routes utilizing origin-destination survey results.
Partner with the City.
Maintain consistency with existing bike/pedestrian plans.
Contact
Katiann Wong-Murillo
Skill Set Team Leader
(415) 744-2612
katiann.wong-murillo@fhwa.dot.gov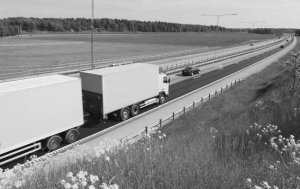 Public Relations
The public relations skill set discusses ways to partner with local entities and effectively inform both local communities and the traveling public about the project before, during and after construction. Their role is to put a positive spin on the project.
Recurring Findings and Recommendations
Establish a community relations/project management team.
Hire a marketing/PR firm.
Develop a strategic marketing plan.
Develop a community relations plan.
Brand the project.
Identify and involve all stakeholders and partners.
Utilize traditional and nontraditional communication tools, including:

Project web site.
511.
News releases/traffic advisories.
Strong media relations.
Project tabloid.
The "face" of the project.
Project hotline.
Focus group surveys.
Door-to-door contacts.

Celebrate project milestones.
Establish and maintain credibility.
Provide seamless communication. Keep the lines of communication open.
Conduct regular surveys to determine effectiveness of communication methods. Adjust plan accordingly.
Contact
Laura Lawndy
Skill Set Team Leader
(202) 366-3975
laura.lawndy@fhwa.dot.gov