Innovations in Highway Construction: The Keys to Meeting the Challenge Before Us
Gary Hoffman, P.E.
Deputy Secretary for Highway Administration

PDF Version (340 kb)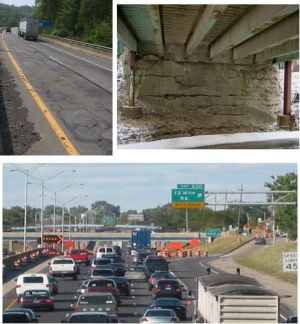 Challenges
Deteriorated infrastructure
Growing demands and expectations
Inadequate resources
Addressing the Challenge
Highway Industry "I can build it faster, But it will cost more and The quality may suffer"
versus
Private Industry "Better, Faster and Lower Cost"
Examples: Computers and Automobiles
How can Highways get all 3?
We Can by Changing the Highway Construction Business Model
Leadership
Innovations
Success Stories
Leadership
The "critical" ingredient
Highway Agencies and Industry
Top down commitment
Set the direction, raise expectations
Energize and mobilize staff
Follow through
Innovations
Technologies, Processes and Practices
"Taking advantage of innovations that are already out there is the key" DOT Secretary Norm Mineta, 4-15-04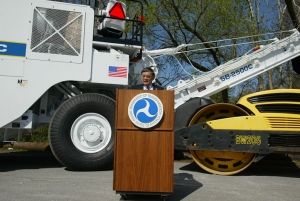 AASHTO Technology Implementation Group
Vision A culture where rapid advancement and implementation of high payoff, innovative technologies is the expectation of the transportation community.
Mission Champion the implementation of technology among AASHTO member agencies, local agencies, and their industry partners to improve the nation's transportation system.
AASHTO TIG Focus Technologies
Prefabricated Bridge Elements & Systems
ITS Technologies in Work Zones
Accelerated Construction
Global Positioning System
Air Void Analyzer
Thermal Imaging for Commercial Vehicle Brakes
FRP Repair for Overhead Sign Structures
Road Safety Audits
Cable Median Barriers
Weigh In Motion/Virtual Weigh Stations
Success Stories
Proof it can be done
Document the benefits
Build and sustain the momentum
Examples

HYPERFIX I-65&70, Indiana
Mitchell Gulch Bridge, Colorado
Our next three speakers
Safer, Faster, Better, Less Costly
Raise everyone's expectations.
Put the motorist first.
Reach out for innovation.
Strive for excellence.
The impossible is possible, but first you must believe.
Lead!