Transportation Research Board Annual Conference
Washington, DC
January 12, 2004
PDF Version (650 kb)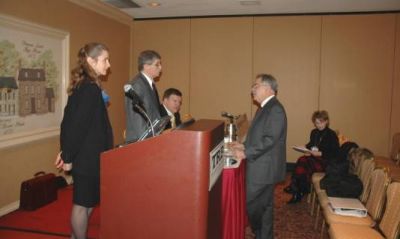 Highways for LIFE Team Leader Charlie Churilla (second from left) discussed the presentations with several of the speakers. From left to right are Cheryl Allen Richter, Churilla, Pete Rahn, Gary Hoffman, and Priscilla Tobias.

In spite of an early morning time slot, the session was well attended. The presentation had 67 attendees.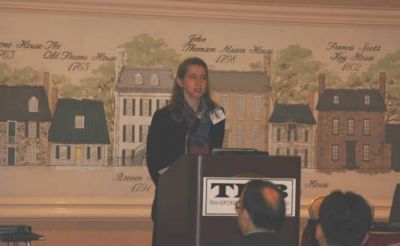 Dr. Cheryl Allen Richter was moderator for the presentations. She directs FHWA's pavement research program.

First speaker was Pete K. Rahn, Executive Director of the Missouri DOT.

Mr. Rahn's topic was "Leading Highway Construction in the 21st Century."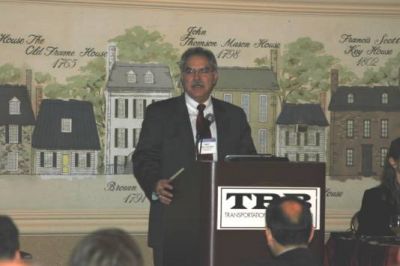 Gary Hoffman spoke on "Innovations in Highway Construction."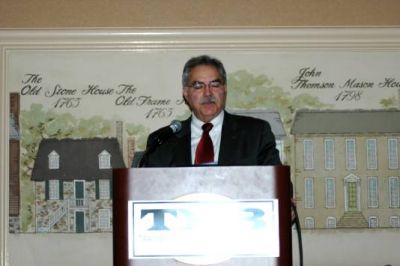 Mr. Hoffman is the Pennsylvania DOT's highway administrator.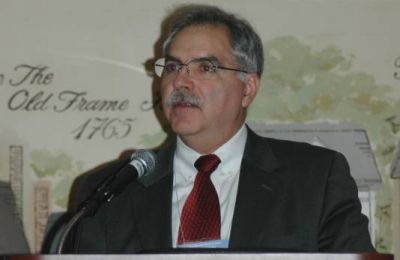 Mr. Hoffman related how, in 1993, he was one of several people phoned by FHWA as part of market research for what would become the Highways for LIFE effort.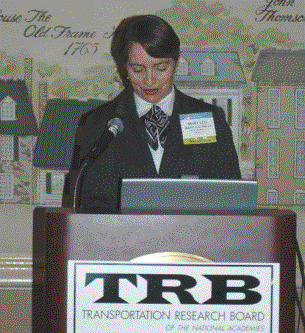 Speaking on prefabricated bridge elements was Mary Lou Ralls.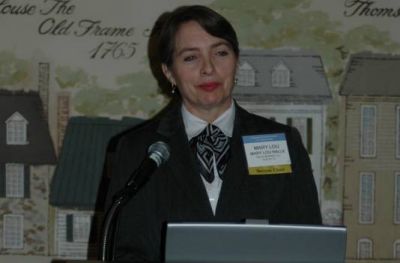 Ms. Ralls recently retired as director of the Texas DOT's Bridge Division and now works for a private consulting firm.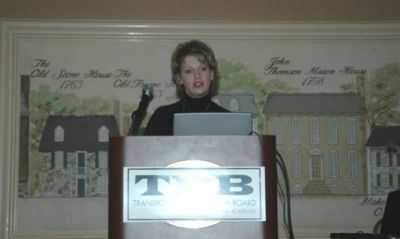 Priscilla Tobias, with the Illinois DOT, spoke on successes in safety in her state.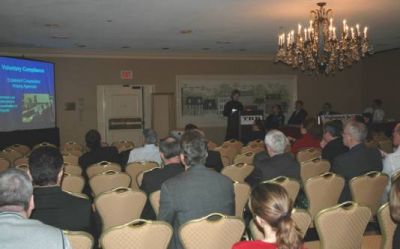 Ms. Tobias showed how getting leadership from a state's governor can have a tremendous impact in Traffic Safety programs.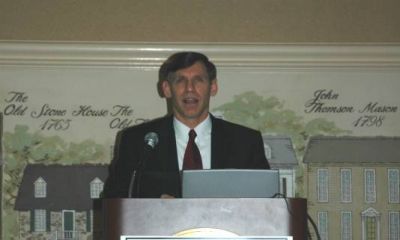 FHWA Deputy Administrator Rick Capka summarized the remarks of the Highways for LIFE session.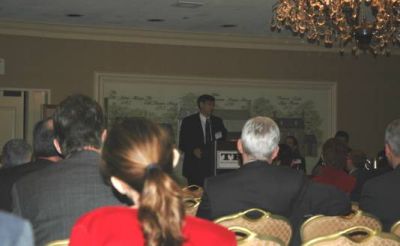 Mr. Capka emphasized the importance of getting new technologies incorporated into standard practice, rather than merely on an ad hoc basis.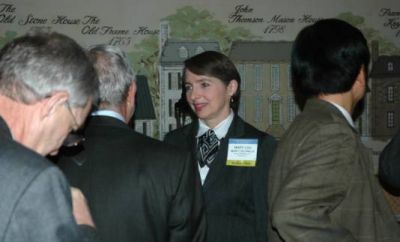 After the remarks, many speakers were approached by audience members for more information. Here, Mary Lou Ralls (center) is engaged in conversation.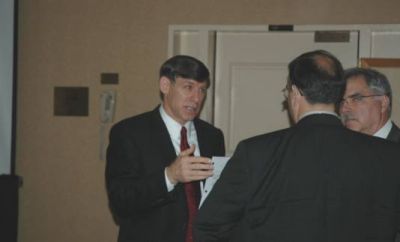 Rick Capka (left) and Gary Hoffman (right) discussed the program with an audience member.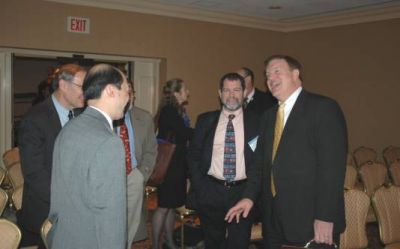 Pete Rahn (right) chatted with several audience members as well.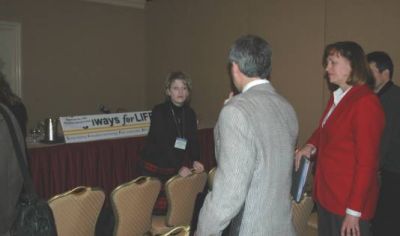 Priscilla Tobias (left) discussed her state's traffic safety programs with several audience members.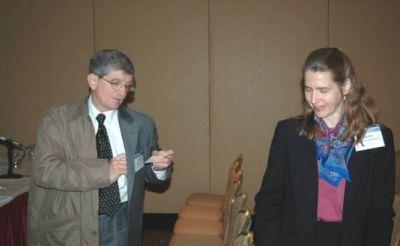 Charlie Churilla (left) and Dr. Richter (right) discussed the success the program afterward.