Testimonials
Crystal C. Adams, Transportation Engineer
I earned a B.S. in Biological and Agricultural Systems Engineering from Florida A&M University and a M.P.A from The George Washington University in 2002 and 2005, respectively. I began my career with the Federal Highway Administration in the Montana Division after serving briefly with the Department of Labor and Defense. During the PDP program, I had the opportunity to work in the headquarters NEPA office and with the North Carolina DOT Office of Natural Environment working with Environment Engineering, Indirect & Cumulative Impacts and Biological Survey.
I am now with the Federal Lands Highway Division working in the Road Inventory Program as a Project Manager servicing the National Park roadway system nationwide. The expansive opportunities available to me within the agency, and the leadership development and personal growth management aspects of the PDP were critical to my progression. Knowing your job competencies is good; knowing how to work with all kinds of people is better. Taking the time to train on Interpersonal Skills makes the difference in the long run.
Kai Chen, Financial Specialist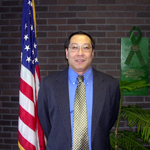 Thanks to the Professional Development Program I have had the opportunity to work in the home base division and travel to Headquarters and other division offices for rotational assignments. In addition to my Finance focus, I've also been exposed to other areas such as Engineering, Environment, and Safety and Policy development which will definitely help in my future career.
Another fun part of this program is the opportunity to meet and work with other FHWA employees (including PDP participants) and state DOT's to exchange ideas, broaden my knowledge base and build a good network during conferences, trainings and rotational assignments.
Maggie Duncan-Augustt, Right of Way Specialist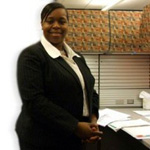 The Professional Development Program speaks true to the value FHWA places on nurturing the personal development of their employees. I came to FHWA from the Maryland Department of Assessments and Taxation as a Real Property Assessor with a mass appraisal background and no knowledge of the business or operational practices of the FHWA. I joined the FHWA PDP in June 2007 as a Realty/Environmental Specialist Trainee.
During the past year and a half, my experience with FHWA has been very enriching. Through various combinations of training, courses and competency frameworks, I was able to work with my assigned coach and map out a detailed development plan that is tailored to keep me on track with a balance of on-the-job training and developmental assignments. The PDP has not only provided a new career for me, the program has also given me the opportunity to learn, grow and excel. Not only am I looking forward to completing my second year in the PDP, but I am also looking forward to a wonderful career with FHWA.
Carlos F. Figueroa, Transportation Engineer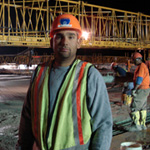 I earned my B.S. in Civil Engineering from the University of Puerto Rico at Mayaguez (UPRM) in 2006. I began my career in the Puerto Rico Division as a participant of the FHWA Student Career Experience Program (SCEP) while completing my BS at UPRM. In July 2006, I joined the Georgia Division as a participant of the FHWA Professional Development Program (PDP).
I believe that the PDP is an excellent training program since it allows the participants the opportunity to be exposed to different phases of a project such as planning, environment, design, and construction. This is an excellent program where the participant has the opportunity to travel around the United States and work with different Local, State and Federal Agencies. FHWA provides valuable technical and leadership training to its employees.
Michael Morris, Transportation Planner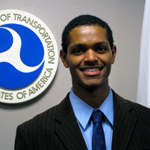 The Professional Development Program (PDP) was an excellent opportunity to be introduced to the Federal Highway Administration (FHWA). The PDP was flexible in meeting my developmental needs and provided me with invaluable experience, knowledge, and professionalism that I will likely be able to utilize throughout my career. I was exposed to a diverse set of situations through on-the-job training, rotational developmental assignments all over the country, as well as Professional Development Academies. It was a prestigious program that I am delighted to have partaken in.
Brian Nevins, Transportation Engineer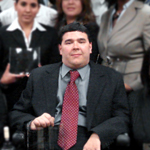 I received a B.S. degree in Engineering from the University of Missouri in 2002 and while I had no prior experience in transportation, the two year entry level Professional Development Program provided me with the training and background needed to have a successful career with FHWA. The PDP program allowed me the opportunity to travel around the country, learn about a variety of disciplines, and build a professional and personal network. The PDP program made me realize my potential as an individual. My favorite part of the program was meeting my fellow PDP's and learning from them and traveling to conferences, trainings, and Developmental Assignments. The PDP is a once in a lifetime opportunity.
Britta Stein, Transportation Planner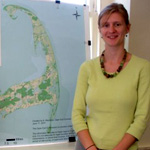 The PDP offered what I was looking for as I finished my schooling: public sector work in the transportation field, a variety of experiences, opportunity to travel, and a mentor.
I have enjoyed my work, continue to learn from the tasks and people I encounter, have traveled to multiple states for training and assignments and have gained insight from multiple mentors along the way. My experience has helped prepare me for future responsibilities through exposure to different aspects of the FHWA, its partnering agencies and opportunities to gain technical skills and knowledge.