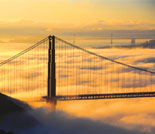 Michael Claggett




Air Quality Modeling Specialist

---

4001 Office Court Drive, Suite 801
Santa Fe, NM 87507

Ph: (505) 820-2047
FAX: (505) 820-2040
michael.claggett@dot.gov






Education


• Ph.D., Environmental Engineering, The University of Tennessee
• Master of Science, Environmental Engineering, The University of Tennessee
• Bachelor of Science, Engineering Physics, Western Kentucky University




Expertise/Specialty

• Project-level analysis (CO, PM, MSATs)
• Mobile source emission models (MOVES and Emfac)
• Highway air dispersion models (CALINE3, CALINE4, CAL3QHC, CAL3QHCR, AERMOD)
• Ambient air quality and meteorological monitoring




Licenses and Registrations

• Qualified Environmental Professional (QEP)




Professional Associations

• Air and Waste Management Association (AWMA), Member
• Southern Section of the AWMA, Officer
• East TN Chapter of the AWMA, Officer




Professional Highlights

• Mike´s specialty is designing and conducting studies to assess the effects of transportation projects on ambient air quality and public health.

• Before accepting a position with the Planning and Environment Team of the FHWA Midwestern Resource Center, he worked as an air quality consultant.

• During his career, Mike has consulted for several State Departments of Transportation including Georgia, Tennessee, Virginia, North Carolina, and South Carolina.

• He has performed numerous air quality impact assessments to satisfy the requirements of the National Environmental Policy Act.

• These assessments were for major projects such as a 12-lane freeway in Atlanta; a multi-modal transportation facility in Memphis; and the planned relocation of railways in Augusta.

• He has also worked on a variety of ambient air and meteorological monitoring investigations, including urban-scale background carbon monoxide and lead levels in Atlanta; transport ozone concentrations in Augusta;

• Emergency response to hazardous chemical spills near train derailments in Louisiana, Texas, and Arkansas.

• Mike has developed computer models for predicting concentrations near signalized highway intersections; as well as, for predicting occurrences of fog on highways near large industrial sources of water vapor.

• He has also developed computer models for predicting pollutant concentrations from industrial sources in the cavity region of a building wake due to plume downwash; in urban complex terrain; and for conditions of long-range plume transport.

• Mike has conducted research on the accuracy and precision of air dispersion models used nationally to predict concentrations near highways and industrial sources.

• He has developed and taught workshops and graduate level courses on air dispersion modeling.

• Articles authored by Mike have appeared in several professional journals including the Transportation Research Record and Atmospheric Environment.

• He co-authored two chapters in the Environmental Protection Agency´s 1979 update of Air Quality Criteria for Carbon Monoxide.