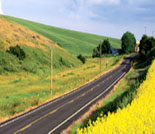 Mary Ann Rondinella




Environmental Program Specialist

---

12300 West Dakota Avenue, Suite 340
Lakewood, CO 80228

Ph: (720) 963-3207
FAX: (720) 963-3232
maryann.rondinella@dot.gov






Education


• Bachelor of Science, Chemical Engineering
• With specialization in Environmental Engineering, Northwestern University




Expertise/Specialty

• Highway Traffic Noise
• Hazardous Waste
• NEPA Project Development
• Indirect and Cumulative Impacts
• Invasive Species and Roadside Vegetation




Professional Highlights

• Ms. Rondinella has extensive experience in National Environmental Policy Act (NEPA) compliance. She also has extensive knowledge and experience in hazardous waste and hazardous substance regulations, assessment and remediation.

• She has worked extensively on implementation of the Executive Order on Invasive Species in NEPA reviews of highway projects.

• She has had extensive training and experience in implementation of Section 7 of the Endangered Species Act. She has been responsible for numerous consultations with the National Marine Fisheries Service and U.S. Fish and Wildlife Service.

• Prior to joining the Resource Center, Ms. Rondinella worked as an environmental specialist in the FHWA California Division.

• She served as a NEPA reviewer and was responsible for Endangered Species Act compliance for numerous projects throughout southern California.

• She has worked on two U.S. DOT priority projects, Los Angeles International Airport surface transportation, and the Riverside County Transportation, Environment, and Community Acceptability Project (CETAP).

• She presented training on NEPA to state and local transportation agencies. Prior to joining FHWA, Ms. Rondinella worked as an environmental compliance officer and hazardous waste remediation project manager for the U.S. Army from 1987 to 1994.

• She also served as a low-level radioactive waste remediation project manager, environmental compliance manager, and NEPA reviewer for the U.S. Department of Energy from 1994 to 2000.