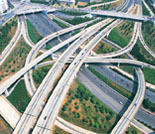 Steve Mueller




Pavement and Materials Engineer

---

12300 West Dakota Avenue, Suite 340
Lakewood, CO 80228

Ph: (720) 963-3213
FAX: (720) 963-3232
steve.mueller@dot.gov



Experience


Began working in field in 1975
Joined FHWA in 2003




Education


• Master of Public Administration (MPA), University of Colorado, Denver
• Bachelor of Science, Civil Engineering Technology, Metropolitan State College, Denver




Expertise/Specialty

• HMA Pavement, Materials, Construction, and Maintenance
• Pavement Management
• Pavement Preservation
• Asset Management
• Pavement Recycling
• Provision of training assistance for HMA, PMS, and Pavement Preservation




Licenses and Registrations

• P.E. Colorado




Professional Associations

• American Society of Civil Engineers (ASCE) member since 1988




Professional Highlights

• Currently serves as FHWA Pavement and Materials Engineer in the Lakewood, Colorado Resource Center; previous FHWA assignment was as the national System Preservation Engineer in the FHWA Office of Asset Management in Washington, DC.

• Asphalt Institute, District Engineer, serving CO, WY, UT, and NM; 1996-2000; instructor at AI seminars/workshops; speaker at conferences; provided technical assistance to agencies and industry.

• Pavement Management Engineer, City of Aurora, CO; 1991- 1996. Responsible for the design, implementation, and operation of Aurora pavement management program including the dvelopment of a PMS, and the GIS interface.

• Additional work experiences with the City of Littleton, CO; private engineering consultants; summer employment by the Colorado DOT; and as a cooperative education student for FHWA Region 8 Direct Construction.

• FHWA Pavement Preservation Expert Task Group, member, 2003-present

• National Recycling Team, member, 2005-2011

• AASHTO Subcommittee on Maintenance, Pavements Task Force, FHWA liaison, 2003-present

• AASHTO Subcommittee on Construction, Assistant to the Secretary, 2004, staff support 2003-present

• AHD20 Committee on Pavement Maintenance, member

• TRB AHD18 Committee on Pavement Preservation, member

• Rocky Mountain Asphalt User/Producer Group, FHWA liaison 2004-present; Steering Committee member 1998-2001.

• Colorado society of Engineers, Past-President, 1990; Colorado Engineering Council, Director, 1992-1994;

• American Public Works Association, Colo. Chapter, Engineer of the Year, 1993

• Rocky Mountain Asphalt Conference and Equipment Show (Chairman: 1996-1998; committee member, 1999-2000; frequent speaker since 1992), and Utah Asphalt Conference (Chairman: 1996-2000, frequent speaker since 1996.)

• Senior Fellow in Transportation Policy, the Independence Institute, 1994-2003.

• Arapahoe County, Colorado Citizens Budget Committee, 1998-1999; Arapahoe County Open Space and Trails Advisory Group, Chairman, 2000-2003.

• Academic Awards included: ASCE Outstanding Senior Award, Tau Alpha Pi Honorary Fraternity, Golden Key National Honor Society, Colorado Scholars academic scholarship recipient.