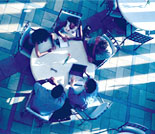 Planning Fundamentals



Planning Specialty Areas











Eric Pihl




Modeling Technical Specialist

---

12300 West Dakota Avenue, Suite 340
Lakewood, CO 80228

Ph: (720) 963-3219
FAX: (720) 963-3232
eric.pihl@dot.gov






Education


• Master of Science in Civil Engineering
• Master of Arts in Urban Planning
• Bachelor of Science in Geography




Expertise/Specialty

• Travel Demand Forecasting
• Metropolitan Planning
• Planning and Operations
• Traffic Analysis Tools
• Freight Planning
• Freight Analysis and Data




Professional Highlights

• Eric has over 9 years of experience in transportation planning and travel demand modeling, experience that has been gained both at public agencies and in the consulting world.

• Prior to joining FHWA, he was a community planner/modeling specialist with the FTA Office of Planning in Washington, DC where he reviewed ridership forecasts and technical methods for studies seeking New Starts funding.

• In this capacity, he provided a range of technical support to local agencies, transit operators and MPOs.

• He also provides technical input to the update of FTA's guidance on travel forecasting and manages research efforts on best practice planning methods and approaches.

• Prior to his time at FTA, he worked at EPA as a senior policy analyst in the Office of Transportation and Air Quality where he reviewed redevelopment projects for brownfields sites, including a review of the sites for travel and emissions' impacts.

• During his tenure at EPA, he also lead a collaborative research project with the University of California to evaluate the ability of 4-step travel models to capture the short and long-range consequences of highway capacity enhancements.