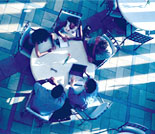 Planning Fundamentals



Planning Specialty Areas











Brian Betlyon




Community Planner

---

10 South Howard Street, Suite 4000
Baltimore, MD 21201

Ph: (410) 962-0086
FAX: (410) 962-3419
brian.betlyon@dot.gov






Education


• Bachelor of Arts, Geography, University of Pittsburgh
• Masters, Urban and Regional Planning, Penn State




Expertise/Specialty

• Metropolitan Planning
• Congestion Management Process
• Land Use/Scenario Planning
• Fiscal Constraint
• Financial Planning




Languages

• French, Read




Professional Associations

• Institute of Transportation Engineers, Committee Participant




Professional Highlights

• Provides technical assistance and guidance to the MPOs, State DOTs, local jurisdictions and other transportation customers.

• Coordinates the sharing of applications in GIS technology and travel demand modeling, as well as training and technical assistance.

• Provides guidance in development strategies and techniques for transportation plans and tranportation improvement programs (TIP), as well as, congestion management plans and planning work programs.

• Prior to joining the FHWA, Mr. Betlyon was Assistant Director of Transportation at the Baltimore MPO, and thus has intimate knowledge of the metropolitan planning process, challenges and needs.

• Experience in working overseas, spending time with Wilbur Smith Associates in consulting work for the Hong Kong government.

• Teaching NHI courses on GIS-T Implementation and Transportation/Air Quality.

• Conducting workshops/seminars on GIS-T applications, travel demand modeling, freight planning issues, metropolitan planning techniques, public involvement and environmental justice.

• Developing metropolitan plans and programs which respond to intermodal, environmental and land use considerations.

• 4. Experience in applying traditional 4-step travel demand models as a planning tool.

• 5. Supervised transportation systems analysis projects and activities at the Baltimore MPO.