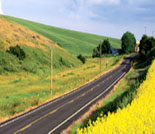 Lamar Smith




Environment Technical Service Team Manager

---

12300 West Dakota Avenue, Suite 340
Lakewood, CO 80228

Ph: (720) 963-3210
FAX: (720) 963-3232
lamar.smith@dot.gov



Experience


Began working in field in 1989
Joined FHWA in 1987




Education


• Bachelors Degree in Civil Engineering from the University of Alabama




Expertise/Specialty

• National Environmental Policy Act (NEPA) Implementation
• Project Development and Environmental Review Process
• Environmental and NEPA Documentation improvement
• Environmental Streamlining
• Section 4(f) application and compliance
• Indirect effects and cumulative impacts analysis
• Public involvement and environmental justice
• Context Sensitive Solutions/Context Sensitive Design (CSS/CSD)
• Design-build contracting and Public Private Partnerships
• Training development and education
• Knowledge Exchange and communities of practice
• Environmental competency building




Professional Associations

• Previous Chair of the National Association of Environmental Professionals (NAEP) Transportation Working Group
• Member National Association of Environmental Professionals
• Transportation Research Board, Environmental Analysis in Transportation Committee (ADC-10), Friend
• American Association of State Highway and Transportation Officials (AASHTO) Standing Committee on the Environment (SCOE), Friend




Professional Highlights

• Chair, with the Council on Environmental Quality, of the Indirect and Cumulative Impact Workgroup commissioned by the Task Force established by Executive Order 13274.

• Developer and Administrator of the Re:NEPA Online Community of Practice.

• Previously acted as Training, Technical Assistance, and Information Technology, Team Leader, Office of Project Development and Environmental Review, Federal Highway Administration (Washington, DC).

• Contributor to FHWA efforts to implement environmental provisions of SAFETEA-LU

• FHWA representative in AASHTO, ACEC, and FHWA joint effort to improve the quality of the NEPA documentation

• Chair of AASHTO/ACEC/FHWA Quality Documentation Legal Sufficiency Task Team

• Contributor to the 2005 AASHTO/ACEC Joint Publication, Improving the Quality of Environmental Documents

• Principle author of FHWA's Interim Guidance on the Consideration of Indirect and Cumulative Impacts in the NEPA Process, issued January 31, 2003

• Co-Author of 2005 FHWA Section 4(f) Policy Paper, 2005 FHWA/FTA De Minimis Impact Guidance, and 2008 Section 4(f) Final Rule

• Contributor to the 2007 Design-Build Final Rule

• Managed development and delivery of FHWA NEPA training curriculum including Basic (including Internet-based NEPA 101) and Advanced NEPA courses

• Managed FHWA NEPA and Project Development websites

• Chair of FHWA Sponsored, Interdisciplinary Environmental Competency Program

• Environmental and NEPA document preparation and review

• Experience in engineering, design, and other disciplines related to transportation

• Has experience in every organizational level of the FHWA, including Division Offices, FHWA Headquarters, Regional Offices and the FHWA Resource Center.