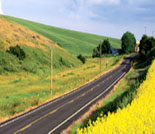 Daniel W. Johnson




Environmental Program Specialist

---

10 South Howard Street, Suite 4000
Baltimore, MD 21201

Ph: (410) 962-0702
FAX: (410) 962-3419
danw.johnson@dot.gov






Education


• Bachelor of Arts, Social and Behavioral Science, Johns Hopkins University




Expertise/Specialty

• NEPA Project Development
• Environmental Documentation
• Green Highways/Green Infrastructure
• Interagency Coordination and Cooperation
• Section 4(f)




Professional Highlights

• 30+ years experience at the FHWA Division office level in development of projects through the NEPA process, including 27 EIS projects in Pennsylvania and Maryland that are open to traffic or under construction.

• FHWA Environmental Manager for the Inter County Connector (ICC) project, from Notice of Intent through ROD, lawsuit challenges, and into construction

• Most recently, managed 4-state EA/FONSI clearance for FRA & FHWA for National Gateway Phase 1 TIGER project

• Certified Instructor for National Highway Institute NEPA and Transportation Decision Making.

• Member, TRB AFB50T Task Force on Context Sensitive Solutions, friend and past member of TRB ADC10 Environmental Analysis in Transportation Committee

• Participant in Mid-Atlantic Transportation and Environment (MATE) task force which produced first regional cooperative agreement in the country implementing environmental streamlining provisions of TEA-21

• Participant in Green Highways Partnership, Watershed Resource Registry Workgroup with EPA, Chesapeake Bay Program Watershed Partnership.

• Shares best practices, deploys new technologies and methodologies, provides oversight on processes related to Title 23 and other statutes and regulations governing the transportation decision-making process.

• Assists organizations in finding opportunities to integrate processes and reinvent processes to streamline project delivery while improving project quality.