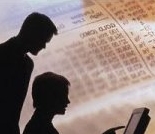 Arturo Perez




Financial Management Specialist

---

4749 Lincoln Mall Drive, Suite 600
Matteson, IL 60433

Ph: (708) 283-3511
FAX:
arturo.perez@dot.gov

Joined FHWA in 2007




Education


• Bachelor's Degree in Accounting and International Business, 2005
• Master's Degree in Accountancy from the University of Texas at El Paso (UTEP), 2010




Expertise/Specialty

• Risk-Based Administrative Reviews
• Internal Controls
• FIRE Program
• Inactive Projects/Obligations Review
• Financial Management Reviews
• Technical Training




Professional Associations

• Association of Government Accountants (AGA)
• Certified Government Financial Manager (CGFM), 2011
• Toastmaster Organization




Professional Highlights

• FHWA on July 23, 2007 as a Finance PDP (Professional Development Program) trainee in the FHWA Virginia Division Office

• In 2009, became the NM Division's Financial Specialist

• In 2011, promoted to the position of Financial Management Specialist with the FHWA Resource Center Finance Service Technical Services Team in Matteson, IL

• Preceding his career with FHWA, Arturo was a cost accountant at CISCO Corporation in El Paso, TX; and a local CPA firm in El Paso, TX as staff accountant in the auditing department.

• Professional background includes: cost accounting, auditing, governmental accounting and budgeting.

• Currently seeking the Certified Internal Auditor certification (CIA) by the Institute of Internal Auditors (IIA).