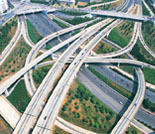 Michael Arasteh




Pavements and Materials Engineer

---

10 South Howard Street, Suite 4000
Baltimore, MD 21201

Ph: (410) 962-0678
FAX: (410) 962-3655
michael.arasteh@dot.gov



Experience


Began working in field in 1984
Joined FHWA in 2001




Education


• Bachelor of Science, Civil Engineering, University of New Orleans, New Orleans, LA
• Continuing Education in Basic Programming, University of Towson, Towson, MD
• Continuing Education courses provided by NHI, FHWA, and Industry, in better serving our customer needs.




Expertise/Specialty

• Flexible and rigid Pavements design, construction, and Maintenance.
• Hot Mix Asphalt Longitudinal Joints Best Practices.
• FHWA Multi-Million Dollar Project Technical Representative AOTR.
• Materials (Aggregates, HMA, WMA, and PCC).
• New technologies and deployment.
• Materials recycling (FDR, CIR, and HIR) and green initiatives.
• Technical Training.
• Quality Assurance (QA) procedures and Technician Certification.




Languages

• Persian - Speak, Read, and Write




Professional Associations

• AASHTO Subcommittee on Materials (SOM) Member.
• AASHTO Subcommittee on Construction (SOC) Member.
• AASHTO Transportation Product Evaluation Program (NTPEP) Member.
• Northeast States Materials Engineers Association (NESMEA) Member.
• Northeast Asphalt User/Producer Group (NEAUPG) Member.
• Mid-Atlantic Quality Assurance Workshop (QAW) Planning Committee Member, and FHWA Liaison.
• National Transportation Curriculum Coordination Council (TCCC), Member.