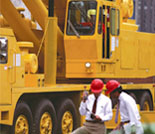 Kenneth Atkins




Contract Administration

---

61 Forsyth Street, SW, Suite 17T26
Atlanta, GA 30303

Ph: (404) 562-4782
FAX: (404) 562-3700
kenneth.e.atkins@dot.gov






Education


• Bachelor of Science, Engineering, University of South Florida
• Master of Science, Civil Engineering, University of Florida




Expertise/Specialty

• Project Leadership and Strategic Planning
• Construction Manager / General Contractor (CM/GC)
• Construction Engineering and Inspection (CEI)
• Budgeting for Transportation Programs




Licenses and Registrations

• P.E. Florida
• P.E. Alaska (inactive)




Professional Highlights

• An accomplished leader, researcher, and educator (relating to design, construction, and innovative contracting) directly leading 4 major Capital Programs).

• Over 22 years of experience working in Design and Construction Program Management, as well as 14 years in the U.S. Army, as a Heavy Construction Officer, along with holding a PE license with the State of Florida.

• A Master's Degree in Construction Management from the University of Florida's Civil Engineering College, as well as recently being accepted into UF's PhD Program, specifically relating to accelerated/innovative project delivery.

• Recently an adjunct professor at the University of Florida, teaching Highway Construction, as well as Innovative Contracting.

• Former member of the University of Florida's current NCHRP-15-46 research team, preparing a CM/GC and Design Build design-guidebook.

• Published author (relating to CM/GC) in the following 3 international and national publications: TCM2, World International Building Congress, and NCHRP's 15-46, as well as being a featured speaker for more than 20 conferences, over the past several years.

• Lead the fastest and most aggressive CM/GC Highway Program in the Nation -- with the largest volume of CM/GC projects placed under contract simultaneously, as well as having the fastest delivery times from design to construction in the entire industry. With 18 projects (averaging 40 million dollars each) scheduled for delivery using CM/GC, with 11 under contract the 1st year, while working with 6 different CM/GC firms.

• Served as the Public Works Administrator for Osceola County's Capital Construction Program, where his accomplishments included: developing the most progressive road-building program in the United States, increasing production by over 1,000 percent, decreasing costs by 30 to 40 percent, with 9 out of every 10 dollars, directly going to local engineers and contractors.

• Recognized for his accomplishments by being awarded "ENR's 25 Top Newsmakers of 2009" and was featured in Public Works Magazine, Construction Today, and twice in ENR Magazine.

• Former City Engineer for Unalaska / Dutch Harbor AK (the Nation's richest Port) Ken lead their tremendous design and construction program, working directly with local engineers, contractors, as well as tribal authorities, successfully delivering an extremely large-scale and aggressive design and construction program.