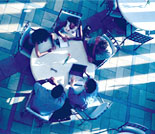 Planning Fundamentals



Planning Specialty Areas











Vidyadhara Mysore




Freight Analysis and Modeling Specialist

---

61 Forsyth Street, SW, Suite 17T26
Atlanta, GA 30303

Ph: (404) 562-3929
FAX:
vidyadhara.mysore@dot.gov



Experience


Began working in field in 1988
Joined FHWA in 2013




Education


• Ohio State University, Columbus, M.S., Transportation Engineering, 1993
• University of Mysore, India, M.S., Urban and Regional Planning, 1989
• Bangalore University, India, B.S., Civil Engineering, 1986
• Panel member, TRB Freight data challenge advisory group, 2008.




Expertise/Specialty

• Experience in freight transportation modeling and planning, operations, engineering, and economics, and land use, trade and transportation logistics to create fact-based, forward-looking Freight Technical Solutions at all levels of government.
• National recognition as Modeling, Freight Forecasting and Analytical expert.
• Excellent understanding of federal, state and local level policy procedures and worked with transportation professionals to build strong Freight Planning, Management and Operations programs.




Professional Associations

• Panel member, NCFRP, Project-44, Factors Influencing Freight Modal Shift, 2013-
• Advisory board member, Tier 1 University Transportation Center, Georgia Institute of Tech., University, 2012-
• Expert advisor, FHWA program - Develop a national framework for a long distance passenger travel demand, 2011-2013.
• Panel member, NCFRP, Project-32, Integrating Smart Growth into Activity-based modeling for Freight Transportation & Land use, 2010-2012.
• Panel member, SHRP2- Capacity-C04 & C10 projects, Partnership to Develop an Integrated, Advanced Travel Demand Model, 2010-2012.
• Panel member, Identifying Freight Bottlenecks, FHWA, 2009.
• Expert advisor, FHWA programs on HERS, IDAS and FAF, 2002-2010.
• Planning Committee member, AASHTO GIS-T, 2004-2006



Professional Highlights

• Leading SHRP2 C20 (Freight Data and Model Innovation) Implementation Plan support

• Guiding the development of FAF 4.0 and beyond; Freight data and its applications

• Developed next generation Florida Statewide Freight Model, based on Supply-Chain and Logistics principles.

• Developed Port Everglades Planning Simulation Model.

• Instituted next generation of Integrated Multi-Level Freight/Goods Movement Model Improvement Program framework in Florida.

• Guided an innovative research project - Truck Fleet (Probe) data in combination with traffic and commodity flow data sources for to derive Freight Performance Measure (FPM) and truck origin-destination database.

• Guided Florida Model Task Force activities accomplished Consistent, Predictable and Repeatable transportation demand modeling practices for the state of Florida.

• Provided technical guidance to Florida Trade Flow and Logistics study. Produced customized commodity flow databases and analyzed trade patterns for to revitalize the Florida macro economy.

• Represented state DOTs to collaborate Freight Data National Policy Framework at TRB freight data challenge advisory group.

• Responsible for implementing Florida statewide passenger and freight model and provide freight truck demand forecasting support to Florida DOT and MPOs.

• Guided research project to develop new speed-density models for improving highway performance (capacity & reliability) evaluation in Florida. Produced better speed-density flow relationships reflecting current travel behavior characteristics used in travel demand models.

• Technical guide and support for FHWA Quick Response Freight Manual (QRFM-II) update.

• Provide support to FHWA Policy Information office to streamline Vehicle Travel Information System (VTRIS) and Weigh-in-motion (WIM) databases for truck weight flow studies.

• Developed and implemented Decision Support System (DSS) for prioritizing & choosing Strategic Intermodal System (SIS) projects for 5-year, 10-year plans and long range cost feasible plans.

• Implement Air Quality Conformity/Greenhouse Gas Action Plan in Florida.

• Taught numerous transportation demand modeling training classes to public and private transportation professionals. Hosted a workshop - Economic Analysis for highway decision makers, in coordination with FHWA.

• Actively involved at National, State & local levels in developing transportation programs such as - Highway Economic Requirement Systems (HERS), Congestion Pricing, Freight Analysis Framework (FAF), Urban Goods Movements, ITS deployment planning and National Household travel Survey (NHTS).