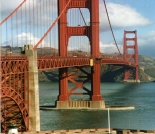 Naser Abu-Hejleh




Geotechnical Engineer Specialist

---

4749 Lincoln Mall Drive, Suite 600
Matteson, IL 60443

Ph: (708) 283-3550
FAX: (708) 283-3501
naser.abu-hejleh@dot.gov



Experience


Began working in field in 1995
Joined FHWA in 2005




Education


• Ph.D., Geotechnical Engineering, University of Colorado at Bolder, 1993.
• M.S., Geotechnical Engineering, M.E.T. University, Ankara Turkey, 1988.
• B.S., Civil Engineering, Yarmouk University, Irbid, Jordan, 1986.




Expertise/Specialty

• LRFD Implementation
• Driven Piles
• Spread Footings
• Load Testing of Deep Foundation
• Promary contact for Illinois, Indiana, Iowa, Michigan, Minnesota, Missouri, Ohio, Wisconsin




Licenses and Registrations

• P.E., Colorado




Professional Associations

• ASCE, Member, and ASCE Illinois Section, Member
• Member of several TRB and ASCE Committees and NCHRP Panels
• Deep Foundations Institute (DFI), Member




Professional Highlights

• Geotechnical Engineering Specialist for the FHWA Resource Center. Worked very closely with many FHWA Division Offices and Headquarter offices, State Transportation Departments (DOTs), academia, and national agencies and provided them with excellent geotechnical technical assistance, technical training, and technology deployment services.

• Helped more than 15 states with LRFD implementation

• Performed advanced geotechnical review for Mega projects, like the I-69 project in Indiana, Mississippi River crossing in Missouri, and the I-74 project in Iowa

• Developed a new NHI training course # 132083 and manual titled: "Implementation of LRFD for Geotechnical Design of Bridge Foundation" and delivered it to more than 12 states.

• Developed a new FHWA Report: "Implementation of AASHTO LRFD Design Specifications for Driven Piles."

• Developed a new FHWA Report: "Implementation Guidance for Using Spread Footings to Support Highway Bridges."

• Served as the FHWA panel liason and technical expert for many national and state DOTs geotechnical research studies

• Formed and Coordinator of the FHWA CPT User's Group.

• Performed several geotechnical program reviews for many states (California), identified needs, and provided recommendations to address these needs.

• Manager and principal investigator of the Colorado DOT Geotechnical Research Program. Led many research project and published many research reports:

• Axial and lateral design of drilled shafts using full scale load tests. The recommended axial design is included in the 2010 FHWA Manual on Drilled Shafts

• Performance and design evaluation of the GRS (geosynthetic reinforced abutments) to support the Founders/Meadows Bridge over I-25 (1st of its kind).

• Performance and design evaluation of the I-25/I-70 MSE Walls

• Evaluated performance of 120 MSE and flowfill bridge approaches and provided design and construction recommendations to alleviate the bridge bump problem.

• Prepared many ASCE and TRB journal and conference papers and presented them at various national conferences.

• Taught advanced geotechnical engineering courses on foundations and retaining walls to university senior and graduate students.

• At the University of Colorado at Boulder, worked as a research associate, research assistant, teaching assistant, and geotechnical engineering consultant from 1990 to 1995.

• The paper summarizing my doctoral dissertation was selected by ASCE as one of the best 10 Geotechnical Engineering Research Papers for 1996.