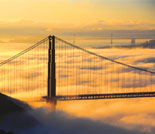 Michael Roberts




Air Quality Specialist

---

61 Forsyth Street, SW, Suite 17T26
Atlanta, GA 30303

Ph: (404) 562-3928
FAX: (404) 562-3700
michael.roberts@dot.gov






Education


• Bachelor of Science, Industrial Technology, North Carolina A&T State University
• Masters of Science, Environmental Management, University of Maryland University College




Expertise/Specialty

• Transportation Conformity
• Highway Traffic Noise
• Congestion Mitigation and Air Quality Improvement Program (CMAQ)
• Pollution Health Effects




Professional Associations

• Carolina Air Polution Control Association (CAPCA), Member
• Air and Waste Management Association




Professional Highlights

• Mike specializes in providing air quality related expertise in the area of transportation conformity, emissions modeling and the FHWA CMAQ program. In addition, Mike has expertise in highway traffic noise analysis, modeling and barrier design.

• Mike has been working in the air quality and highway traffic noise field for 20 years and is a founder and co-chair of the biannual Southern Transportation and Air Quality Summit (STAQS).

• Mike authored and instructs several technical and policy courses related to transportation/air quality and highway traffic noise that are available through the FHWA Resource Center and NHI.