2014 Excellence in Utility Awards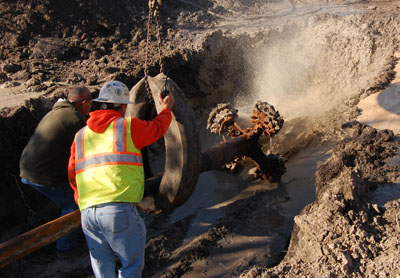 What is the Excellence in Utility Awards program?
This biennial awards program recognizes innovative utility relocation and accommodation practices and showcases outstanding utility programs, initiatives, technologies and projects. This program also recognizes individuals who have significantly enhanced how their organization or agency relocates or accommodates utilities on surface transportation improvement projects.
Who is eligible to enter?
Anyone may nominate an individual, team, process, initiative or surface transportation project located on the National Highway System or that used federal highway funding between October 1, 2011 and September 30, 2013.
When are entries due?
Nominations for the Federal Highway Administration (FHWA) 2014 Excellence in Utility Awards will be accepted from October 1, 2013 through midnight December 18, 2013. Instructions for submitting the nomination are found in the nomination form,
Where will the awards be presented
Award winners will be recognized during AASHTO's Right-of-Way and Utility Conference to be held April 27-30, 2014, in Salt Lake City, Utah.