Bridge Program
National Bridge Inspection Program
FHWA requires inspections of all bridges carrying traffic on public roads to insure their safety and reliability. This program was initially mandated in the Federal-aid Highway Act of 1968, which led to the National Bridge Inspection Standards established in the Federal Register in 1971.
The NBIS (23 CFR 650, Subpart C) require States to:
Maintain an organization capable of performing the inspections, keeping the data, and insuring repairs
Maintain an accurate inventory of bridge data
Perform regular inspections of bridges, normally not to exceed a 24 month interval
Use qualified personnel
Calculate load carrying capacity, and scour vulnerability for each bridge
Provide plans of action for bridges deemed to be at risk due to scour to reduce their vulnerability
Washington State Bridges
In Washington State there are 7,902 bridges carrying public roads that are subject to the Federal inspection requirements. 3,290 of those structures are State owned, with 4,024 bridges owned by local agencies, and 588 owned by other agencies (Federal, Tribal, Parks, etc.).
Other key statistics: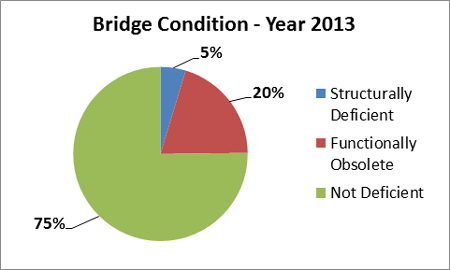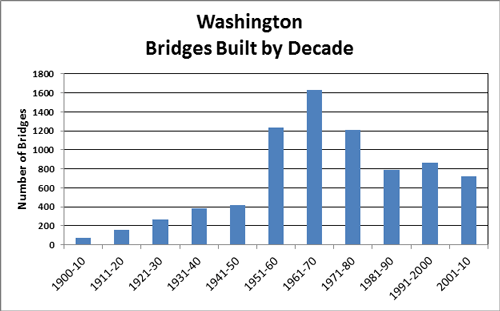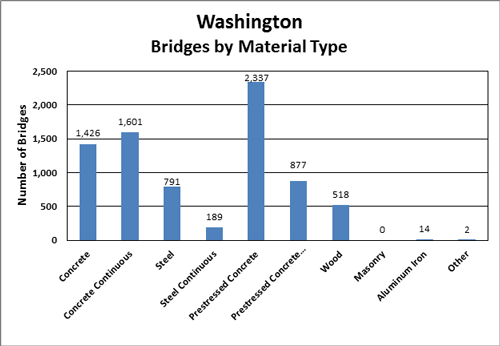 Page last modified on May 7, 2014.