How to Apply / Resources
All FHWA job opportunities, including Pathways opportunities, are posted on USAJOBS, the Federal government's official employment site.
The following steps will walk you through the process:
Creating a USAJOBS account can take time, so it's best to be prepared and create an account before you plan to apply for a vacancy. Keep your information in the USAJOBS account current by updating your account if you change jobs, change employment status, etc.
Be sure to show the beginning month/year and ending month/year for each position listed. The information provided will be used to verify that you meet the qualification requirements publicized in the vacancy announcement. This also validates the level and type of experience you claim in the answers on the online applicant questionnaire.
Interested candidates can go to www.usajobs.gov and type 'Federal Highway Administration' to view current vacancies. Please note, U.S. citizenship is required to qualify.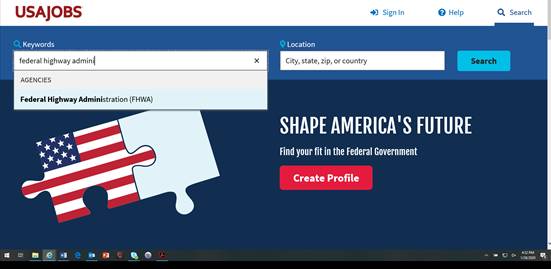 You must submit a complete application package (including resume, vacancy questions, and supporting documents) no later than midnight Eastern Time on the closing date of the announcement.
To begin, click the "Apply Online" button on the job announcement posting.
Follow the directions to register, submit all required documents and complete the assessment questionnaire.
You may review your saved application(s) at https://my.usajobs.gov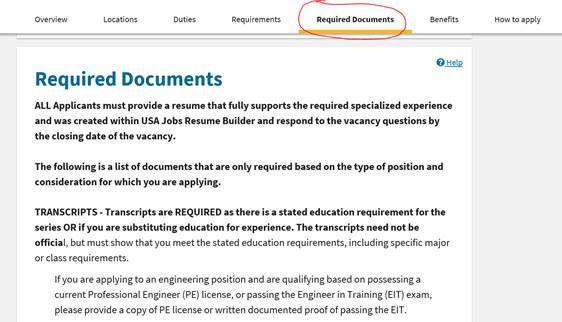 Upload veterans' preference/military service documents.

Upload all DD214 discharge documents (preferred is member copy 4), which show type of discharge and reflect dates of service and any medals or badges received. If claiming 10-point preference due to compensable disability rating, provide a VA Letter showing percent of disability compensation awarded.

Upload a copy of your transcripts.

If the job for which you are applying has a mandatory education requirement (for example Civil Engineer, GS-0810; Accountant, GS-0510; Community Planner, GS-0020), upload your transcripts. (Please note, that for other occupations, transcript copies are desirable). Keep in mind that transcripts will be used to verify if you possess any mandatory education requirements for the occupation. If your transcript is illegible or not specific as to course titles, you may want to upload additional an attachment where you list the classes you took to meet the education requirements specified for the occupation.

If you are selected, you may be asked to provide an official copy of your school transcripts.

If you are a previous Federal Employee, upload most recent SF-50 that shows:
Status: Block 24 (1-career, or 2-career conditional) and Block 34 (1-Competitive Service or 2-Excepted Service)
Title, series, and grade
Highest grade held (ideally, the SF-50 showing the date of promotion or appointment)
Please note that you do not need to create a USAJOBS account to search for jobs, but you must create an account to apply for jobs online.
Save your favorite jobs and searches to receive e-mail updates from jobs you're interested in.
Read the vacancy posting in its entirety.
Make your resume clear and concise.
Be sure to address all required basic qualification requirements in your resume.
Focus on your achievements.
Provide examples that demonstrate active involvement.
Allow plenty of time to apply for a vacancy:

Remember: A complete application package (including any supplemental documents as required) must be submitted no later than midnight Eastern Time on the closing date of the announcement.
An application limit may apply.
For additional information, please check out the Help Center on USAJOBS. If you are having difficulty applying online, please contact the DOT Automated Staffing Office via e-mail at transjobs@dot.gov.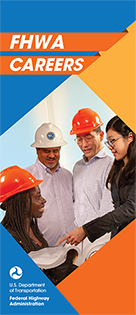 Equal Employment Opportunity Policy
The United States Government does not discriminate in employment on the basis of race, color, religion, sex (including pregnancy and gender identity), national origin, political affiliation, sexual orientation, marital status, disability, genetic information, age, membership in an employee organization, retaliation, parental status, military service, or other non-merit factor.