Professional Development Program (PDP)
The FHWA is looking for exceptional recent graduates for the PDP in a variety of disciplines. To get started, the PDP accepts applications at least twice a year (Fall/Spring).
To apply for open PDP positions, please visit www.usajobs.gov to open an account and search the key words: Federal Highway Administration.
Application Tips:
Read the vacancy announcement in its entirety.
Use the USAJOBS Resume Builder.
Obtain an unofficial transcript.
Apply early since a limited number of applications will be accepted.
If you have any questions about a submitted application, please email transjobs@fhwa.dot.gov.
Prospective applicants must:
Be a U.S. Citizen.
Be a recent graduate (within up to 2 years for a non-veteran and up to 6 years for a veteran).
Have an accredited bachelor's or master's degree.*
Have a 3.0 or above Grade Point Average.
Be willing to relocate at the start, during, and after successful completion of the program.
* Individual Occupational Requirements
If applying for an Engineering position (Engineering 0810 series), an engineering degree accredited by ABET is required. Learn more about Professional Engineering position requirements.
If applying for a Community Planner position (Community Planning 0020 series), the degree must be in community planning or a related-field. Learn more about Community Planning position requirements.
For answers to general questions about the PDP, please email fhwapdp@dot.gov.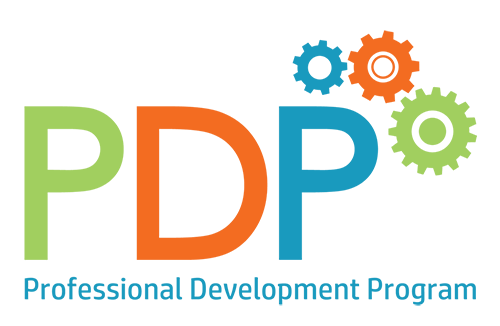 The Federal Highway Administration (FHWA) Professional Development Program (PDP) provides entry-level career development for employees to learn, develop, and apply technical skills to advance the Nation's transportation program.
The PDP offers full-time, paid positions that include benefits starting at the General Schedule (GS) 7 or 9. The positions have promotion potential to a GS12. The PDP recruits for the following positions:
PDP is up to 24-month in duration and consists of the following core components:
On-The-Job (OJT) Training

Opportunities for PDP participants to develop practical hands-on skills, knowledge, and competencies associated with a discipline in a professional work environment.

Developmental Assignments

Opportunities for PDP participants to apply learned OJT skills, knowledge, and competencies associated with a discipline.

Leadership Skills Academy

Opportunities for PDP participants to develop and learn about professional, communication, leadership, and interpersonal skills that are needed by all FHWA professionals.
PDP participants are sponsored by a Federal-Aid Division Office or Federal Lands Highway Division. To maximize the participant's technical/professional development, a PDP Coach is assigned to guide the participant throughout the program.