State Trail Administrators Training Meeting 2013
Meeting Notes
2013 State Trail Administrators Training Meeting
April 17-19, 2013
Fort McDowell Yavapai Nation
Scottsdale, Arizona
Wednesday, April 17, 2013
Thursday, April 18, 2013
Friday, April 19, 2013

Group photo of many of the State Trail Administrators who attended the 2013 Training Meeting.
---
National Trails Training Partnership (NTTP)
Welcome and Introductions
Stuart Macdonald welcomed everyone and introduced the NTTP, an "amazing cross-section" of trails training. Everyone briefly introduced themselves. Then Stuart showed a short powerpoint about the NTTP. It includes a comprehensive library for best practices for trails of all types, the new series of skills webinars, and a business directory.
The National Trails Training Partnership (NTTP) is about Partnerships; Partnerships between Federal agencies, local and State groups, and businesses and contractors.
Some highlights from Stuart's presentation:
The primary goal of NTTP is to "Build Better Trails" by developing and making others aware of available training opportunities. NTTP promotes training via print and online through articles, a clearinghouse of information, and the comprehensive training opportunities calendar [http://www.americantrails.org/Calendar.html].
Some other highlights from the website include:
NTTP also hosts webinars, with attendance of over 700 people signed into some recently. This is a good way to get a lot of information out and a good way for training.
The goal of the NTTP Resources & Library is to provide material which is also an important component of training. Please send training opportunities, publications, or any related resources to NTTP by emailing nttp@americantrails.org. Further details can be found at www.trailstraining.net.
RTP and Safety and Environmental Education - Christopher Douwes, Federal Highway Administration (FHWA)
Christopher Douwes gave an update on the Recreational Trails Program (RTP). The RTP allows States to use up to 5% of their funds for trail-related safety and environmental protection education; this includes trail training. The RTP is not assured forever. The FHWA discretionary programs were eliminated, and other programs were consolidated. The Moving Ahead for Progress in the 21st Century Act (MAP-21) reauthorized the Recreational Trails Program (RTP) through Federal fiscal years 2013 and 2014 as a set-aside from the new Transportation Alternatives Program (TAP), and has a provision for States to opt out of the program. In the next authorization, the RTP may or may not be included as part of a suite of Livability programs; the future is not certain. At the local level, trail needs should be incorporated into community planning projects.
The RTP provides funds to State for many permissible trail uses. The portion available for education is permissible, but it is not a requirement. When we train people, we can get better trail projects.
Under MAP-21, RTP became an optional program. Kansas and Florida opted out for FY 2013. It is unlikely that Kansas will opt out again, but some other States are considering opting out, especially some States at where the percentage to RTP funding is high as compared to other TAP projects.
The RTP fits within FHWA's Livability Initiative [https://www.fhwa.dot.gov/livability/]. However, RTP projects often don't fit into highway design standards. This is where education plays a key role.
State Reports
Tennessee
The State Trails Council sponsors a series of courses (4 courses in 2 years funded through RTP).
Wyoming
Wyoming supports avalanche awareness training and several applicant training courses. Wyoming also uses some of the 7% administrative allowance for the State trails conference. The State has won several awards from the Coalition for Recreational Trails (CRT).
Wisconsin
Training is being offered to law enforcement and related educational services for bike-mounted rangers (safety patrols). The benefit has been more public awareness of bike safety issues - especially use of helmets.
West Virginia
RTP funds are used for skills training at State conferences although there hasn't been a conference for a couple of years due to administrative and budget issues. Hope to use some of these funds for skill building with nonprofit partners.
Washington
Most of the 5% educational funds are spent through the Forest Service and the Department of Natural Resources to put on courses for volunteer crews, mostly done by nonprofit partner organizations.
Arizona
Arizona has produced a series of training videos, especially on trail building, trail ambassadors, and managing volunteers. The videos are available on-line as 7-minute YouTube clips.
South Carolina
South Carolina offers a variety of skill-building conferences, like the upcoming 2013 National Equestrian Trails Conference, scheduled for July 18-20 in Rock Hill, SC.
Oregon
Oregon has safety training for law enforcement on ATV courses.
Ohio
The majority of State RTP educational funding goes to trail safety brochures. Ohio also offers a variety of ATV safety courses, especially for school kids.
Pennsylvania
Essentially, one statewide non-profit applies for RTP Education funding. That non-profit coordinates a biannual statewide Trails conference, as well as accepts requests for funding from non-profit and municipal entities to hold trail trainings throughout the year. These trainings are based on regional needs for the local trail community. In a few instances the Regional workshops have experienced larger attendance than the statewide conference.
North Dakota
North Dakota will host its 2nd annual State trails conference June 18-19. The conference will include discussions on the accessibility of trails, trail signage, trail planning and grant funding. A mechanized trail building demonstration will also take place. Conference information can be found at http://ndtrailsconference2013.eventbrite.com/#.
Nevada
Nevada uses the full 5% available funding for training each year. It is distributing $60,000 out of $800,000 in requested funding this year for educational projects, especially for ATVers. This winter, Nevada had its first Tread Lightly! course. OHVs are now included in outdoor ethics training (5,000 kids trained just in 2012).
Minnesota
The Coalition of Recreation Trail Users (CRTU) (teaches only motorized education courses), and the Minnesota DNR have a roving education trailer which reaches 300,000 people annually. The National Off Highway Vehicle Conservation Council (NOHVCC), CRTU, and MDNR also have a popular school poster program.
New Jersey
New Jersey hasn't used its RTP education funds recently. However, it is working with a local group for training on invasive species affecting trails.
Maine
Educational programs funded by RTP in Maine include chainsaw training, "life landings," waterway safety, and support for the Appalachian Trail Ridgerunners. The State is also conducting an assessment inventory to be ready for powered mobility devices, as recently allowed by the US Department of Justice.
Iowa
Iowa hosts annual bike and trails summits. The trails summit is a day of learning and a day of fun. Local Americorps crews provide some of the demonstrations at the trails summit family fun day. The Iowa DOT uses educational funds for:
the annual Iowa Bicycle Summit
the annual Iowa Trails Summit
printing of the Iowa transportation map for bicyclists
Indiana
Skills are offered at the 6-State Mid-America Trails and Greenways Conference (MATAG) especially on safety and sustainable trail design and construction. The State also supports Leave No Trace and Tread Lightly!.
Michigan
The State doesn't use RTP funds for training and education. There is other funding within the State available for educational projects.
Hawaii
All education in the State is now focused on safety in the face of natural hazards (11 drownings already this year). Hawaii hopes to produce videos for use on airline passengers coming to the islands and at the hotels where people stay. "We suffer from 'stupid guidebooks' that understate the hazards."
Delaware
Delaware offers mountain biking camps for kids teaching them about safety issues. Delaware also has trailside interpretive panels in sensitive resource areas, although it's been hard to evaluate the signs effectiveness. The State uses RTP funds for trail courtesy signs and trailhead maps as educational services. Delaware is trying to get users to 'play nicely' together. Delaware provides uniforms for trail safety patrols.
Connecticut
The State doesn't provide training sessions, but has educational content on its website. Connecticut has funded safety patrols, trail tool training, IMBA (International Mountain Bicycling Association) training for patrols, and Connecticut horse training patrols.
Arkansas
Three times the applications come in than what can be funded. Preference is given to those with educational services embedded in them.
Alaska
Skills were offered at the 2012 State trails conference, and will be again in 2014. Programs emphasize avalanche and snowmobile safety.
Montana
Montana holds many safety courses annually. Beth wonders if the US Department of Health and Human Services can help fund the health benefits of trails.
Observations and Discussion
Are water trails eligible for RTP funding? - Yes.
Do States give priority to projects with training embedded in them? - Often; varies from State to State.
Can RTP education funds be used for law enforcement training? Not directly, but safety patrols are okay. Trail ambassadors have become certified trainers.
What is our strategy to save RTP in the future?
Tell Congress about its successes and work through nonprofits who can lobby effectively. Focus should be given to the States that indicate they may want to opt out of the program.
Are States contracting all education services competitively?
Not necessarily. Some offer training through long-standing noncompetitive partners. Often nonprofit partners can be more effective and efficient in offering training than can agencies with their various restrictions and arbitrary funding deadlines. For example, several States have funded Audubon Society educational projects with RTP funds.
How about funding health benefits of trails with RTP funds?
RTP is limited to safety and environmental protection only. Such subtle decisions are up to the States to decide. Maybe these projects are better funded by health agencies.
Jamie Schwartz, USDA Forest Service, offered to create a linkage between trails folks and shooting sports enthusiasts. [Contact him for details.]
Forest Service's Standard Trail Plans
Scott Groenier explained the updated and revised "Standard Trail Plans" manual now in production by the Forest Service's Missoula Technology and Development Center (MTDC). The goal is to promote consistency and comprehensiveness in contracts and trail details. They are adding missing details and linking numbering and inventorying to TRACS (Trail Assessment and Condition Survey). The 10 sections include standard boiler plate language, cross sections, and sheet formats. Trail cross sections and geometries vary by user type of trail. It includes signs and many types of bridges. Scott hopes it will be available by fall on the Forest Service website. He expressed appreciation for FHWA's support and help in distribution.
The MTDC is also offering two bridge inspection courses this fall.
Kim Frederick and Chinook Associates
Kim endorses the specifications detailed in the new 'Standard Trail Plans' document. Chinook Associates specializes in training and is active throughout Colorado. Kim enjoys crafting projects where educational services are embedded in the project, such as a recent 3-day crew leader training he conducted at Red Rocks Park near Denver (curriculum available from him). He is also involved with Colorado Youth Corps (9 to 10 types of training) producing 100-120 leaders each year skilled in both "hard" and "soft" skills.
At the University of Southern Utah in Cedar City, Kim participates in the Intergovernmental Internship Cooperative where shared funding supports programs for trail crew leaders. The program responds to specific skill needs and taps various re-training and labor agency funding sources under the Workforce Investment Act. These funds are also used for the Colorado State Parks job skills training program. This would be a good model for many States. See Kim's article on this topic: Training partnership leverages Department of Labor funding.
He would like to see the National Scenic Trails (like the Continental Divide NST) become "poster children" for regional, multi-state training programs, involving many partners and communities.
Tread Lightly!
Tread Lightly! offers a myriad of programs, trainings and educational material to help educate recreationists across the nation on the importance of the responsible use of resources and stewardship. Tread Lightly! is a member-based organization meaning much of its operating expenses are paid for by membership enrollments.
Trainings are customized to fit the needs of their audience whether it be with school systems, cities, States, Federal entities, etc. Costs are covered by sponsors.
Multiple training programs. See:
Program Updates:
Trail/route markers (educate people about project management rule)
Educational resources
Hikers and camper groups make up majority of course participants for the tread trainer course. In the master tread trainer course you will learn the curriculum so you can further distribute information to others.
Tread Lightly! has a new Memorandum of Understanding with the Boy Scouts of America. Tread Lightly! is on par with "Leave No Trace" as a purveyor of outdoor ethics principles.
Bob Richards from Tennessee asks if Tread Lightly! has any relationships with 4-H clubs. Jason says they are interested but have no solid partnerships formed yet.
Please contact Jason Ketterick at Tread Lightly! for more details. [http://treadlightly.org/contact-us/}
Great Outdoors Consulting
Great Outdoors Consulting is helping develop an online book called "Creating Great OHV Trails" for NOHVCC. It was inspired by IMBA's recent books on sustainable trail design and is due out in 2014. More information is available here: http://www.nohvcc.org/Resources/great-trails.
Rails-to-Trails Conservancy
RTC offers a good online resource library. RTC is updating the "Rails With Trails" booklet. See RTC's website for materials on urban pathways and the new booklet, "Beyond Urban Centers."
Thursday, April 18, 2013
Welcome; Overview of Agenda and Workshop, Stuart Macdonald, National Association of State Trail Administrators (NASTA); Christopher Douwes, Federal Highway Administration (FHWA)
National Recreation Trails
Helen Scully - National Park Service (NPS)
National Recreation Trails (NRTs) may be designated by the Secretary of Interior or the Secretary of Agriculture to recognize exemplary trails of local and regional significance in response to an application from the trail's managing agency or organization. NRTs benefit from the prestige and increased visibility of being a part of the National Trail System. Some States give extra points during project evaluations for trails that are designated NRTs.
For 2013, the National Park Service received 28 nominations for NRTs. It is expected that they will be signed off on by mid-May. Helen handles all National Recreation Trails (NRTs) except those on Forest Service lands. Please call Helen for information or designation opportunities, or see www.americantrails.org/nationalrecreationtrails/default.htm.
National Water trails need to meet all criteria of NRTs plus 7 additional Best Management Practices. Water trails are designated on a rolling schedule. There aren't the same deadlines as for other NRTs. See www.nps.gov/watertrails/.
Other benefits include:
Access to technical assistance from NRT Program partners.
Periodic electronic newsletters with program updates, newsworthy activities, technical information, and innovative solutions to trail issues from around the country.
An NRT newsletter was published in past years.
Access to an e-mail news group for NRT managers only to receive updates on funding, resources, and technical assistance opportunities.
Access to networking and training opportunities.
Assistance with recognition and special events highlighting the trail.
Trail markers with the NRT logo for your trail.
Letters of support for fundraising and trail protection efforts.
Access to funding opportunities available from the NRT Program partners.
Some State funding programs also consider NRT designation when selecting Recreational Trails Program, Transportation Enhancements, and other funds administered through the FHWA.
Access to update online trail information in the online NRT database.
The Artful Ways national survey of art on trails results are in the Art & Trails area also highlighted National Recreation Trails.
The NRT Application is now entirely electronic.
Introductions / Show and Tell
State administrators introduce themselves and promote the successes of their State programs.
David Bartoo (DE) mentioned that Secretary of the Interior Ken Salazar joined Vice President Joe Biden, U.S. Senator Tom Carper, National Park Service Director Jonathan B. Jarvis, local officials, and community stakeholders to celebrate President Obama's establishment of First State National Monument as America's 400th national park site and the first unit of the National Park System in Delaware. See: http://www.nps.gov/frst/.
John Flynn (NJ) - New Jersey is actually closing out more projects than it has opened up and has fully obligated all of the motorized funding for the first time. The OHV sites tend to be small, single activity facilities.
Robert Baldwin (AZ) - Arizona developed a trail maintenance program where crews are on contract with the State. Three youth corps groups are available. Robert has worked to streamline the paper process to get funds to applicants more quickly. Applications are screened for limited amounts. Trail crews can bill the State directly.
Brigit Brown (WI) - Wisconsin has recently overhauled the State advisory committee to make sure it is truly representative of all the trail activities. It was an extensive project to look at how the committee was organized and whether other users wanted to have a voice in the RTP process.
Kevin Stankiewicz (ND) - North Dakota is dealing with staff changes and taking a closer look at how to best update the grant management system and the overall RTP application process. The 1st annual state trails conference was a success; and was a much needed event to bring all ND trail advocates together in one place. The 2nd annual conference will take place in late 2013.
D'Juan Hammonds (OH) - D'Juan manages the RTP and other funding programs. Ohio has worked on some abandoned railroad corridors last year. The State has already obligated all of the RTP money this year. There are efforts to get all grant projects ready to go.
Bob Bronson (IN) - Indiana's governor has been very supportive of trails over the past 8 years. Over 300 miles of bike/ped trails have been built. The State is now narrowing the radius circle for close to trail from 7.5 miles to 5 miles.
Richard Rendon (CA) - California has funded 11 large projects including the Lassen National Park bikeway in San Diego through to Marin County at Muir beach. California RTP has also funded the Lake Tahoe bikeway.
Yvonne Diller (IA) - There have been several water trail projects, some with interpretive signing, funded recently in Iowa, as well as railbanking of railroad rights of way for future trail projects.
Susan Moerschel (DE) - There is a new Delaware initiative called the Trails and Pathways initiative. Delaware's Governor is an avid cyclist and a trail advocate. He has convinced the legislature to put bond money into trails and wildlife areas. He has been moving priority projects forward in State parks and connecting missing links outside the parks. Delaware is also moving in the direction of creating "Trail Towns." The Chesapeake & Delaware (C&D) Canal Trail is under construction. One section of trail is nine miles long and on Army Corps of Engineers property managed by the US Fish & Wildlife Service which will be an interstate connection to Maryland. Trail funding also comes from other grant programs for municipalities and counties, such as older Transportation Enhancement (TE) funds, and Congestion Mitigation and Air Quality Improvement Program (CMAQ) funds.
Laurie Gianotti (CT) - There have been two new national recreation trails projects on local rivers that feature major river cleanup efforts. Also there has been work done on the New England National Scenic Trail (NET). Connecticut has funded Blueways in various locations. Many people in Connecticut supported efforts to keep the RTP program.
Beth Shumate (MT) - Beth has been seeing more applications from eastern plains communities where the oil boom is causing new growth. For the first time Montana has funded more OHV projects than snowmobile projects. There is new interest by OHV clubs in supporting projects. Last year Montana established a statewide Prescription Trails program. More information can be found at: http://www.bikewalkmontana.org/montana-trails-rx/.
Darcy Harris (AK) - Administers the RTP and State snowmobile funding programs. She is working to get more applications from smaller communities and native villages. The State funded 40 projects in 2011 and 11 projects in 2012. Alaska will be funding 24 projects for 2013. This year is the first time Alaska has allocated all of its motorized money. The Kenai trails group is working on 12 new trails. A new single track mountain bike trail in Anchorage highlights another new mountainbiking trend. Also new is the development of Nordic ski trails.
Alex MacDonald (PA) - A lot of county-owned coal land is to be converted to an OHV park. There is a $1.9 million mix of RTP, snowmobile, and ATV funds supporting this project. This OHV park is in an area where people have been riding illegally for 30 years, so the county is taking this opportunity to create new economic benefit from attracting trail tourism. The only opposition to the project is from people who have been riding illegally for free.
Mick Rogers (ME) - Highlight was convincing Governor not to opt out of the RTP!
Traci Vibo (MN) - Changed from paper to an electronic application process this last year and we have seen a favorable response both from the applicants and electronic review process with our board. Minnesota has been seeing more mountain bike applications than ever before.
Ron McKinney and Tracy Williams (WY) - Wyoming has won 10 CRT awards over the years. 98 percent of their snow and OHV trails are on Federal land. Grooming costs for snow trails have escalated over the years so that 60-70 percent of RTP is now going for snow trail maintenance. University of WY performed an economic impact study which concluded $107 million dollars was invested in State trails, so the State is dependent on RTP money. They are asking the State legislature to increase sticker fee to reduce the dependence on Federal funds. The cap on nonmotorized projects is $50,000. Wyoming has always been able to obligate all of its RTP funds.
Maureen Neighbors (AL) - Maureen has been on the job for only two weeks. Alabama has been very active in encouraging a National Recreation Trail (NRT) designation for the Antique Rose Trail at a point where it crosses a State water trail.
Ian Caldwell (OR) - Oregon has gone to an electronic application process. The State is working with applicants to try for RTP funds but wants to give them time to also apply for other programs.
Jeff Bender and Kathy Pritchett (KS) - Kansas designated a new water trail with Secretary Salazar and Kansas' Governor at an opening ceremony. The goal of the trail workshop is to spur economic activity along the Kansas River water trail. They are moving their trails workshops around the State to offer better access to more participants. The State opted out of RTP, but backlash was so swift, it caused the Governor to substitute $2 million in State money to substitute for $1.2 million that would have received in RTP funding. Rail-trail opposition from years ago has gradually turned into public support with future trails planned for the system. Trail towns and tourism benefits are seen across the State. Kansas received $8 million in application requests for funding FY 2013.
Bob Richards (TN) - The Tennessee FHWA Division office did an audit/program review of the RTP Stewardship and Oversight Agreement (it was renewed) and Tennessee had 37 Inactive projects, so grantees were contacted and told to spend the money. Only three projects had to be de-obligated. The 2013 RTP grant applications will be submitted on CDs, not hard copies in binders.
Sherrie Winnie (VT / on phone) - Half of RTP funds go to State park projects which provide a lot of trail opportunities for nearby communities. Vermont is working on an accessible trail and a new boardwalk. One highlighted project was in the Green Mountain national forest working with mountain bikers, hikers, and the conservation corps. See: www.youtube.com/watch?v=XBU3yW3kmgU&feature=youtu.be
Amy Madigan (IL) - There have been quite a few Staff changes and the program is in flux. A possible new OHV site would be the first of its kind to be managed by the State. RTP has been very valuable to projects in the State.
Christopher Douwes thanked IL, RI, and IN (in particular) for providing their information on their State trails committees in a timely manner.
Bill Bastress (AR) - Since the RTP has been in place, the program has funded projects in 70 of the State's 75 counties. Livability and health initiatives are also important part of trails efforts.
Ronda Pratt (SC) - South Carolina is working on updating its State trails plan. The State recently went to an electronic application process, which is very cost effective. South Carolina has had a State trails committee meeting already in 2013. South Carolina will be hosting the first National Equestrian Trails Conference this summer.
Jenny Scanland (NV) - The American Discovery Trail goes across the country and Nevada has been promoting the 615 miles of the trail which goes through the State. A 'Mountain Bike Nevada' event was another good promotion. The Governor gave State Parks an award for supporting bicycling and Jenny was recognized with a trail Advocate award.
Ryan Burns (WV) - Their State has also gone to an electronic application process. There have been lots of exciting projects, including 7 designated water trails. The State is also significantly increasing trail mileage for ATVs.
Randy Kittle (SD) - A new State park is a cultural site and the State program will be providing an interpretive trail system.
Marguerite Austin (WA) - Washington State has also moved to an electronic application system. Washington State Parks is celebrating its 100th anniversary!
Plenary Session: MAP-21 Authorization and the RTP, Christopher Douwes
A general open discussion session focusing on legislative program changes and how this affects program management. What's different and what stays the same. The Coalition for Recreational Trails (CRT) will participate toward the end of this discussion.
The Moving Ahead for Progress in the 21st Century Act (MAP-21) authorized funding for the Recreational Trails Program (RTP) as a setaside of the new Transportation Alternatives Program (TAP) (23 U.S.C. 213). The RTP funding is the same as the FY 2009 amount, unless the State opts out, of whatever a State received for the RTP in FY 2009 will be the RTP amount. This will be up to $84.16 million nationwide, annually, for FY 2013 and 2014.
MAP-21 did not amend the RTP as a program in 23 U.S.C. 206. Existing RTP requirements and provisions remain unchanged, including how States administer the RTP. RTP funds are still considered apportioned funds.
MAP-21 authorized an opt-out provision for the RTP. A State may opt out of the RTP if the Governor of the State notifies the Secretary [of Transportation] not later than 30 days prior to apportionments being made for any fiscal year (September 1).
The Administration considers this a transformative legislation. There was a major effort to consolidate programs. Most discretionary programs were eliminated. There was a significant attempt to eliminate programs without a highway focus. In the move to consolidate programs a decision was made to make programs eligible under the Surface Transportation Program (STP).
The fact that the RTP is eligible under STP, is new. How many States are actually using these funds for RTP? Not so many. Maybe Connecticut will be starting.
TAP was a consolidation of TE eligibilities, Safe Routes to School (SRTS), and the RTP. An early legislative proposal did not set aside funds for the RTP, until the Coalition for Recreational Trails pushed for a set-aside for RTP.
The RTP from a State Trail Administrator point of view is that nothing has changed in terms of program provisions and requirements. However, some people within DOTs do not understand that the RTP can still function as an independent program.
The RTP funds are still made available on October 1st every year. However, obligation authority is not necessarily released until there is a full-year appropriations act.
As noted above, the TAP was a consolidation of TE eligibilities, Safe Routes to School (SRTS), and the RTP, but there was a 30% cut in funding compared to the combined TE, RTP, and SRTS. In some States, the RTP receives a large share of the total TAP funds. The RTP is 8% of the TAP funding in California, but the RTP is more than 20% of TAP funds in several small population States (up to 43% in Maine) and appears to take away funds from other TAP eligible projects. However, STP funds may be used for any TAP projects (including any eligible RTP or SRTS project); TAP is not the only source of available funds. So, RTP is not "taking more than its fair share" from TAP.
The broad eligibility means that the whole STP pot can be used to fund bicycle and pedestrian projects or similar activities eligible under TAP. Any recreational trails can also be funded from the STP. Some States are considering consolidating trails into TAP. It is essential to know your State TAP coordinator. You may want to partner with new people in the transportation programs.
The Scenic Byways program funding was eliminated, along with most eligibility. What eligibility remains (such as turnouts) may benefit trails and trailheads. We need to think through the possibilities.
There was a discussion about community improvement activities including outdoor advertising control, historic preservation, vegetation management, and archaeological activities. MAP-21 lists these 4 items, but FHWA is considering that "including" likely means 'includes but NOT limited to'. States may determine whether or not other types of projects that can benefit the community. There may be a wide range of opportunities.
Under TAP you have to select projects through a competitive process. The good projects should rise to the top. Any environmental mitigation activity etc. -- we have competing ideas about what is good for people and what is good for nature. There are issues to be considered, but consider whether your trail can be part of a habitat connectivity or water improvement project.
Competitive process - Every State and every Metropolitan Planning Organization (MPO) with an urbanized population of 200,000 or more must select TAP projects through a competitive process from applications from eligible entities (eligible project sponsors).
Half the TAP funds are suballocated by population, and half is available to any area in the State. The State is required to select projects for the "any area" funds and for funds suballocated to rural and small urban areas. Large MPOs are required to select projects for funds suballocated to large urbanized areas.
For the funds setaside for the RTP, none of the TAP requirements change RTP procedures. The RTP project selection procedures can remain unchanged.
State DOTs may transfer up to 50 percent of TAP funds to any other highway program area such as CMAQ, etc., but the State can't take the funds suballocated by population. If the State wanted to, it could transfer other highway program funds into TAP.
Who are considered eligible project sponsors? Under the RTP setaside funds, there are no changes. But under the rest of TAP, there is a list of eligible organizations: an exclusive list with loosely defined boundaries. Some examples are local governments, transit agencies, natural resource or public land agencies, schools, tribal governments. Some questions remain (private schools, State-recognized tribes). Questions should be asked through official channels: through your FHWA division office.
What about youth service and conservation corps? You can sole source a contract, the rate of pay must be within living wage range. The corps organization must have proper accounting methods. TAP will not distribute upfront money. Organizations will still have to follow State procurement procedures and there may be competition among multiple corps.
MAP-21 surprised us by going beyond encouragement to use youth or conservation corps on trails; MAP-21 included any of the other TAP activities. If the corps can accomplish the project, you can sole-source to that corps organization. FHWA cannot tell States how to do their competitive process. You can include points on your criteria for corps projects.
Marianne Fowler, Rails-to-Trails Conservancy / Pam Gluck, American Trails
The Coalition for Recreational Trails (CRT) has been able to overcome significant threats to the RTP program over the years. The RTP was to be eliminated from the transportation authorization in MAP-21, but it was kept as a separate program, unlike Transportation Enhancements Activities, Scenic Byways, and Safe Routes to School.
Marianne discussed the behind the scenes efforts on the part of trail advocates to keep the RTP included in legislation, and the various political concerns that cropped up.
Some organizations wanted to support a separate program dedicated to funding walking and biking, but not necessarily recreational trails. CRT heard of a decision in the Senate leadership to eliminate the RTP from Federal transportation dollars. This would mean that the RTP structure and formulas would all be gone. So the CRT went to search for proponent to champion for the program and found 6 senators committed to help. The Senators got a proposal into a management amendment to put the RTP back in with a caveat that States can opt out of the program. Senator Inhoff would not approve the amendment otherwise.
There are continuing concerns about some States choosing to opt out of RTP in the future. Efforts have been underway by trail advocates to provide education to State Governor's offices on the benefits of having the RTP as a separate program.
Pam Gluck emphasized the importance of maintaining support by local trail advocates for the RTP. The more States that decide to opt out or consolidate their RTP programs, the harder it will be to sustain the RTP as a discrete program in the next Federal transportation reauthorization.
The CRT includes 30 national trail groups representing every activity, but over 500 other local and State groups have signed on to be supporters of the nationwide RTP effort.
Every State trails coalition is encouraging their Governor to attend a national trails day event. American Trails is promoting awareness of the many national trails day events across the country as well as the database of funded projects nationwide. There was a suggestion to get support from the National Governors Association. Delaware's governor is the current chair of the NGA, and has been enthusiastic sponsor of his State's trails program.
According to CRT, part of the sanity of our country is attributable to recreational trails opportunities.
Due to MAP-21 being a short term bill and the strong possibilities of extensions, every year we will have to go through the possibility of States opting out. Of particular concern are 15 States where more than 20% of TAP goes to RTP.
California is considering a consolidation of programs and dissolving the RTP into bigger transportation programs, threatening the structure of RTP. A State coalition is also working to support dedicated safe routes to school funding. In California, the CRT is organizing a letter campaign to the State legislature. California is really key, as Senator Boxer is chairing the Senate committee. Pam Gluck clarified that California is looking to consolidate California State parks programs into CALTRANS, and effectively destroy the RTP.
The first 'ask' is for the RTP to not go into a consolidated pot, and if it does, keep the structure of RTP intact, but ultimately the goal is for RTP to stay with State Parks. This issue won't affect all of the States, but other States will have to go through the consideration of opting out. So if we lose the program in enough States it'll be harder for your Senator to be a proponent, and it will be harder to keep the program alive nationally.
Pam is very concerned about States opting out, but if there any States that are concerned their States may be next, please contact CRT. They have many constituents across the country that can help, and also, as States you can provide information to your stakeholders.
Jenny from Nevada asked, "Is there a list of States that CRT is concerned about?" Pam said a link will be made available on CRTs website.
Susan from Delaware asks; "what contact has been made with the National Governors Association?" Marianne responded that their leadership doesn't look terribly responsive at this point.
Financial Administration / Project Eligibility / Closing out Projects, Ronda Pratt, South Carolina
Managing unspent funds, working with FHWA Division offices, Equipment purchases
FLIP CHART NOTES (written by Brigit Brown)
How do States solicit projects?
The following States hold Annual Solicitations, projects are open to all as a competitive process.
South Carolina: has a 7 member committee
Tennessee: Max 200k / 50k match
Ohio: 150k match, unlimited motorized, 100k/yr motorized, 150k/yr Parks
Illinois: 75% public / external - 25% State Parks / Greenways and Trails Council
Nevada: Nonmotorized 200k max / motorized unlimited with 95%/5% motorized match
California: No minimum or maximum grant amount
Wisconsin: 45k max in RTP except every 3rd year max increased to 200k. 50-50 match.
What type of projects do you fund?
Ohio: Not water trails. Have separate money for that.
South Carolina / Wisconsin: No large equipment
Minnesota: Large equipment requires annual inventory. 75% of costs up to 75k.
Connecticut: Funds everything, no caps.
About 10 States allow tool shed funding. Minnesota thought this might be a violation of public use requirement.
About 10 States allow acquisition only projects.
South Carolina State allows acquisition with development.
About 3 States allow planning (e.g. acquisition or appraisal). Pre-contract used to match.
What type of projects do you fund? (continued)
Tennessee: Third party acquire lands and donates, can be used as nonfederal match.
Tennessee: Will provide email regarding match via land.
Indiana: Federal clause allows early acquisition. LWCF guidelines.
Project Closeout:
West Virginia: 2yrs after notice to proceed
Tennessee: 3 years after signed agreement
Alaska: 34 months
Vermont: 2 years w/ up to 3 one-year extensions
Alaska: 2 seasons
Kansas: Significant progress / completion within 1 year. Can ask for extension based on circumstances.
Arkansas: 2 years
Illinois: Local grants. Two years, acquisition is shorter timeframe
Indiana: 9 months - 1 year.
Fifteen (15) States wait to issue project agreements until State does NEPA.
Two (2) States require applicant to do NEPA and submit with application
If additional compliance work is needed (e.g. archaeological study, shovel test) eligible as project expense.
Tennessee No, sponsor must cover 100% of cost.
Financial Administration / Closeouts
Ohio: deducts 10 points on next application for every 6 months over deadline.
Montana: Also deducts points for poor project administration (exceptions if weather)
Vermont: Allows for exceptions
West Virginia: 1 - 6 month extension by email. Anything over must be formal, approved by director.
Montana: 3 months after project completion date, proposal must be submitted.
Vermont: After 2 years, submit written request for 1 year extension. Get plan, timeline, evaluate as feasible, approval needed from commissioner. But advises: be pro-active.
Committees:
Tennessee: RTP Advisory committee reviews criteria, reports after the fact on who gets funded. 100 points are division controlled. 15 points count towards compliance and past-performance. 15 points onsite visit, Americans with Disabilities Act (ADA) compliance, maintenance condition. In 2011 there were 61 projects funded with $6.2 million.
Relationship with FHWA
Most State administrators have a good working relationship with their FHWA division offices. Relations varied from "fantastic" and "great" to "looking to improve" to "dysfunctional". Some States have had staff turnover, and/or FHWA division office staff turnover, requiring some education about the RTP. A few States noted problems between State agencies (resource agency and the State DOT). Many administrators noted they are "swamped" with workload, and a few wished that the process of working with the FHWA division office would be less cumbersome.
Poll: Closing out projects - How long do you give them?
WV: two years after notice to proceed.
TN: three years after signed contract. Planning on moving to two years.
KS: significant progress in one year, and can ask for an extension. They try not to fund more than a year's work in one grant.
IL: two years. Acquisition projects shorter.
AR: two years with 6 month extensions.
IN: four years because a lot of 'soft stuff' needs to get done first with TIP / STIP and since it takes close to a year for INDOT to approve environmental clearance.
In some states short construction season is a factor in receiving an extension. MT and NV have given extensions where wildfires were a factor. In AK there are only 4 buildable months. Groups are allowed to file for extensions.
Several states deduct points from applications where sponsors have projects on extension.
VT - up to a maximum of 3 years. Most projects are done within 2 years. VT offers up to three 1 year extensions.
South Carolina solicits annually for RTP funds except this year they combined 2013/2014 funding into one funding cycle because they are a little behind.
Illinois has had trouble spending motorized funds, however it has new proposals to work with some landowners in providing OHV opportunities.
The Federal share depends on the amount of nontaxable land in the State. So States with a lot of Federal land are allowed a sliding scale and lower amount of non-Federal match. Nevada is 94.89% Federal share, and Montana is 82.75%. States with small amounts of Federal land, i.e. most of the East, are all 80% Federal share. See https://www.fhwa.dot.gov/legsregs/directives/notices/n4540-12a1.cfm.
What types of RTP projects do States allow for funding?
In South Carolina all types of projects are allowed except for the purchase of equipment. It is not possible to keep an accurate inventory of all equipment in perpetuity. Small hand tools are allowed.
Minnesota funds snowmobile groomers, so it also allows other equipment, but project sponsors must fill out an annual status report. They also have to match equipment at 75/25% for equipment purchases under $75,000, if over $75,000 they have to match equipment at 50/50.
Ohio and Minnesota don't fund water trails because there is a separate State program to fund that type of project.
Do States fund tool sheds? Some do and some don't. This can be an entirely appropriate type of facility.
Do States allow land acquisition? Many States allow applications for acquisition only. Ohio will fund corridors but not entire large parcels.
If a third party acquires land, it can use the appraised value for a match. Acquisitions must follow the Federal acquisition process: the Uniform Relocation Assistance and Real Property Acquisition Policies Act of 1970.
In Tennessee a land trust bought land for $40,000 and will donate it for the appraised value of about $200,000. Which valuation is appropriate for the match, purchase price, or appraised value? Can you phase the corridor into four pieces and use a $50,000 match four times?
The question was too complicated to provide an answer at this meeting. The answer was coordinated with the FHWA Division office and FHWA's Office of Real Estate Services also reviewed this question. The answers are:
Donations use the fair market value.
It is possible to phase a project and count the value over time.
In Ohio applicants fill out a Certification for Development Projects, which states that the applicant purchased land after 1971 and probably did not follow the Uniform Relocation Act rules. This form also states that the applicant did not have any intention to seek federal funding to improve the property when the property was originally purchased.
Layne Patton said you must have a NEPA document before any Federal action can take place. (There is an exception for the RTP under 23 U.S.C. 206(h).)
Environmental compliance
Nearly all States guarantee funds to grant selectees, but require environmental review to be completed before signing a contract.
Tennessee delegates a person to handle the necessary reviews to streamline the process, but does require the reviews to be completed.
Connecticut does the internal NEPA review after selecting the projects.
If projects aren't completed in time, how do you say no to extensions? If they are in good faith?
Will give extension, will deduct 10 points for every 6 months delay towards next application.
Weather related extensions only in some states.
Ryan (WV) allows 1 6-month extension from project manager, or else they have to fill out an application, and WV can cancel projects.
Some States do find some projects wait to the last month to start projects.
The State Trails Advisory Committee can help educate.
Be proactive.
Do not apply if you're not ready.
Get permits before you apply. Create a master plan.
TN inspects all projects. Drives to all projects to inspect.
How is your relationship with your FHWA person?
Some states have an excellent relationship. Some say their problems are more with the State DOTs. Because RTP is so small, many FHWA offices appreciate State efforts to provide concise information. Some States don't get a timely response for approvals from FHWA. Others have a very hands-off approach and just need to send information to FHWA.
RTP Database / Data Collection / Information Sharing, Pam Gluck, Stuart Macdonald, and Jonathan LeClere
Topics include: Data collection methodologies for the States, overview of new database (goals and issues), use of tool for information sharing and / or statistical analysis, what a 2-year extension (MAP-21) means for the RTP program.
Christopher described the history and background of the RTP database project. FHWA felt that updates were needed to greatly improve the existing database. A contract was awarded to KMS Enterprises, with American Trails as a subcontractor. American Trails focuses on gathering and updating information and works directly with States on collecting new data and managing the image library.
The intent is to have an up to date, searchable, and easy to use public information source for RTP projects that have been funded nationwide. We want to be able to show effectively results of the Federal investment in trails.
Jonathan said there are two public URLs that have not yet been made public:
Jonathan discussed the different aspects of the database project:
search functions
detailed record reports
printing out results
contact page for queries goes to American Trails
Stuart discussed the image library. Stuart thanked the States for providing so many photos of RTP-funded projects on such short notice last December. He showed the two main libraries already online:
Examples of projects from all 50 states and DC
Examples of projects in the eight Permissible Uses
The next phase of the project will be to showcase all of the different Managed Uses, such as bicycling on both dirt and paved trails, and all the motorized activities. Once decisions are made on the best software to present the image galleries, given security requirements, we will be able to add many more photos to the database to illustrate the breadth and benefits of the RTP projects. Ideally, we would like for visitors to be able to see, for instance, all of the photos of snowmobile projects and snowmobiles on trails. We would like people to be able to find all of the project photos from an individual State. All of these efforts are helpful in showing the benefits of the RTP funding in every State and for all types of trail activities.
Stuart reminded attendees of the CRT Annual Achievement awards for RTP-funded projects. This is an important way that project sponsors can receive recognition from their members of Congress as well as local and State officials. American Trails is eager to have more project descriptions as well as good photos to showcase these trails in online articles and the Resources & Library section of the website. We feel it is important to illustrate and publicize the many benefits of the RTP program as exemplified by the completed projects across the country.
Working with Federal and State Officials to Improve Project Delivery and Recognize Successful Programs and Projects, Laurie Gianotti (CT), Stuart Macdonald (NASTA)
Topics include the Project Review Process and Award and Recognition programs.
Stuart discussed the different recognition opportunities that States should pass on to their project sponsors. States can also submit their own nominations.
Laurie shared information on her grants program and asked States to talk about their own grants.
IN has to pay significant amounts of money to go through INDOT qualified environmental consultants to do Categorical Exclusions. The section 106 process takes close to 9 months.
MN just sends the information for the STIP and they're done.
OH has a whole programmatic review process and has a similar process to TN. Applicants have a checklist for all the information required so that when it gets to the grant administrator the CE is ready to go.
TN has a stewardship and oversight plan. Nevada is working on one that is directly based on TN's. Utah may also have a plan. In TN the grantee signs off on the agreement and gives it to State parks. It does not go to FHWA.
Your State DOT has a Stewardship & Oversight plan. The law says if the governor designates your agency as the administrator, then you are the recipient of the funds and you need to have an S & O plan with your FHWA Division office. It is also possible that your FHWA office needs to be educated on which agency is the responsible administrator. See the Tennessee Example (HTML / PDF - 60 KB).
There are also programmatic agreements on Historic Preservation (106). You should also have an agreement between SHPO and your agency. See examples at the RTP State Practices webpage.
Friday, April 19, 2013
Using Technology to Manage Grant Applications, Beth Shumate, MT
Discussion using Montana's online grant management system as an example.
Montana's online grant management system was used as an example of an online grant management System. The online system is available at https://fundingmt.org.
The Montana Department of Agriculture initiated the inquiry on which State agencies were interested in the system. FHWA agreed to participate. They were able to use RTP administrative funds to help pay for this project. The cost was $45,000 for the consultant Dulles Technology Partners to set the system up. It costs $12,000 a year among four agencies for hosting and support. Each agency has only one system administrator. Beth is the administrator for MT Fish, Wildlife & Parks.
She emphasized the ease of using the system and how much time it saves. Applicants can also save days of time in putting grant packages together.
The registration process for applicants and sponsors is very simple and straightforward. The forms allow you to capture a lot of detailed information.
Features include:
applicants can upload unlimited size and amount of supporting documents
all the staff members who review the applications can be emailed directly from the system
all reviewers need to do is log in to the system to access all of the applications and documents
as many as five rounds of reviews typically occur, e.g. staff review, recommendations, STAC committee review
you can print forms and build reports in different ways
applicants can submit applications for trail extensions and planned construction phases just by copying the existing data
you can modify application forms and create new forms
checklists are updated as data is submitted
you can provide different levels of user roles and functions
you can have multiple users per organization
once you start an application, you can save it and come back later to finish working on it
Grant tracking: all approved grants are moved to the grant administration part of the system. All the components are available in one online location. The system includes claims, appropriations, transfer log, and communications. Project sponsors are sent alerts directly from the system. Messages can be personalized. All versions of the budgets are saved so you can go back and track changes after they have occurred.
Friday, April 19, 2013
Clean Water Act (wetland permitting). NEPA. The RTP Environmental Review process, Bob Richards, TN, Brigit Brown, WI
Topics include: Categorical Exclusions, Memorandums of Understanding, Programmatic Agreements, and other examples of successful Environmental Review processes.
Brigit Brown discussed Wisconsin's water regulations and streamlining for trail projects. Federal regulations have been in place for several years. There are five categories of water regulations:
waterway,
storm water,
floodplain,
shore land,
wetland.
Applicants have been challenged by determining whether their trail affects wetlands. Avoiding wetlands and crossings is the general idea. Standards to minimize wetlands impacts: "General Permit for Recreational Trail Projects." State provides guidance on ways to minimize impacts. Wisconsin has been able to condense the permitting timeline down to 30 days. If no problems or objections are identified, the permit is automatically granted.
Bob Richards discussed latest version of Tennessee Stewardship and Oversight Plan. A PDF is available on FHWA RTP website under "State Practices." See: /recreational_trails/guidance/state_practices/.
There is a section on Categorical Exclusion's for RTP projects. For ozone non-attainment areas he works with TDOT. TN allows as much as 15% of a grant to be used for grant administration and Architectural and Engineering expenses which includes permits and studies.
Arizona feels that it is better to approve projects first before making applicants do the environmental review work. In Alaska they encourage applicants to do as much as possible before submitting the applications. Several States are using RTP money to do environmental work. Christopher says there is the opportunity to use pre-approval work for the grant match, see www.fhwa.dot.gov/environment/recreational_trails/guidance/matchingfunds.cfm.
Stump the Fed / General Q and A Discussion, Christopher Douwes
Can LWCF funds match RTP funds?
Nothing in RTP has changed. See www.fhwa.dot.gov/environment/recreational_trails/guidance/matchingfunds.cfm. There is specific legislation about Federal funds matching other Federal share. MAP-21 also has a new provision for projects that provide access to or within Federal land, see https://www.fhwa.dot.gov/map21/fedshare.cfm.
What about Community Development Block Grants?
CDGB funds have a specific appropriation and can match other Federal funds. But they are still Federal funds even after they've been apportioned to States. Florida auditors say Alex has to know the source of all Federal funds to meet 95% match requirements. Christopher reminds of the acronym SIRT (self-inflicted red tape).
What happens to money if State opts out of the RTP?
The funds remain as TAP funds to be used for anything eligible under TAP. However, projects using TAP funds must be treated as highway projects. States that opt out of the RTP also lose the ability to use funds for administrative costs, even though they have many projects still in the pipeline that will continue for years.
Can Administrative funds carry over?
An FHWA lawyer looked at the language and said that the RTP apportionment can use up to 7 percent "for the fiscal year". This means that the administrative funds only may be used in the fiscal year in which they are apportioned (although they may be used for program wide RTP administration). Even if you have administrative funds carried over from previous years, any funds unspent at the end of a fiscal year are supposed to go back into projects.
Does the education money require a match?
Yes. Also, it should be noted that some States have their own matches that vary by project type, for instance Minnesota has a 75/25 percent match on projects.
Inactive projects?
FHWA is under FIRE (Financial Integrity Review and Evaluation) to ensure that projects get completed and closed out. The RTP appears to be one of the larger offenders for having inactive projects. If funds are obligated but not spent, the project is a target. If you wait too long you will lose the money entirely.
Nevada asked if assessment and mapping can be funded with no cash?
Trail assessments for maintenance or accessibility became an eligible RTP category in SAFETEA-LU. How about people going out with GPS identifying problems? That is a maintenance issue; it doesn't have to be called "accessibility" to be eligible for assessment. It doesn't have to come from Education or Administrative funds. The category is "Assessment of trail conditions for accessibility or maintenance."
Arizona asks, what is the appropriate procedure for modifying the scope of items in an application?
It depends. But clearly there are weather events or other unforeseen environmental issues. Jenny says as long as the intent of the project isn't significantly changed. For instance a toilet location may be changed, or more people may be trained under an agreement. The other potential concern is whether changes are covered under the scope of the NEPA or CE for the project.
Ohio has experience with this issue. Florida has had problems also. Tennessee allows ten percent over or under the original line item. Tennessee also allows a budget amendment request but require 180 days prior notice before any reimbursement. FHWA wants to interpret it as a change that needs Federal approval. But FHWA may not have time to deal with these small issues. Stuart argues that you should go back to the original application goals and criteria; that the reviewers scored it high for creating public access and recreation, and any changes that support this goal should be approved.
How do you determine your proportion of obligation authority?
Wait until your DOT tells you. It is often a moving number and you may just need to get the figure when you are actually obligating you project funding list. Christopher notes that with the lack of clear Federal budgets coming out of Congress, it will be a difficult issue.
What is status of 2013 funds?
Theoretically the 2013 numbers should have been issued. They should be forthcoming by next week.
FOLLOW UP: FHWA issued full year FY 2013 apportionments on April 24, 2013, see Notice N4510.763. However, FHWA needs to release revised Supplementary Tables. [The FY 2013 Tables with Notice N4510.761 will be superseded; apportionments will be reduced 0.2% to account for a rescission.]
Is food an allowable expenditure for RTP projects?
It depends. Food may be allowable in situations where work crews are at locations where food is readily available, similar to being on travel status. For conferences, food may be allowable. Entertainment is not allowable. See 2 CFR Part 225 Appendix B, Items 14, 27, 42, and 43.
How do you reimburse prison labor or volunteer match?
You can only reimburse the actual wage you are paying, even if it's only a dollar an hour. But if the labor is provided for free, technically it should not be considered a match. One State suggests you'd be better off to use another labor source where the dollar value of labor can be documented and used as match. Christopher says this issue will need more research. See the RTP guidance at www.fhwa.dot.gov/environment/recreational_trails/guidance/matchingfunds.cfm. If you have specific questions, please contact your FHWA division office.
What if a project for acquisition is approved and starts out, but goes sour, and funds have been spent?
See the Repayment of Preliminary Engineering Costs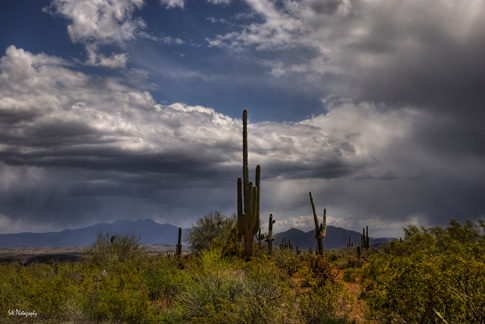 Wrap-Up
Thank you all for participating.
We are not sure when the next State Trail Administrators Training Meeting will take place. It depends in part when is the next International Trails Symposium, currently expected in the fall of 2014. It also depends whether or not the RTP is extended or reauthorized. We will keep you informed.