Chapter 10--Securing Horses and Mules--Continued
Cattle Guards, Gates, and Latches--Continued
Gate Latches
When it comes to latches and gates, one size does not fit all equestrian situations. Gates along trails should have latches that can be opened from horseback. Corral gates and latches should open easily from ground level because riders generally dismount before leading stock into corrals. Arena gates are a slightly different situation. Many riders prefer to ride into arenas, and they appreciate latches that can be opened from horseback.
Suitable equestrian gate latches must be horseproof--strong enough to give an equestrian peace of mind and complex enough to withstand exploration by a mule's prehensile lips. The latch and gate should be easy to operate with one hand because riders need the other hand to control their mount. A bored or lonesome animal may spend hours methodically moving a latch back and forth with its teeth or lips until the device breaks or releases. If a 2-year-old child can open a latch, a determined horse or mule probably can open it. To deter curious stock, choose horseproof hardware or shield the latch with an overhanging cover. Horseproof latches are optional on gates where stock are not confined for long periods, such as a trail gate designed to restrict motor vehicles while allowing pedestrians and riders to pass.
Premanufactured metal gates commonly include a slotted steel plate and a length of chain welded on the gate panel. The chain wraps around the gatepost and slips into the slot (figure 10-32). Opening the gate is relatively easy with one hand, but closing it requires two hands to wrap the chain around the gatepost. This style is common in ranch country, but many horses and mules can open such gates. To prevent stock from escaping, wrap the chain around the post and use a strong snap to secure the chain.

Figure 10-32-- Premanufactured gates often come with
a slot latch and chain to wrap around the
gatepost. Attaching a sturdy snap that can
be hooked back into the wrapped chain
prevents most curious horses and mules from
letting themselves out.
The most secure latches generally are made of metal, and many are lockable. Horse-resistant latches may employ a sliding male hook or bar that fits into a female opening or sleeve. Some include a metal chain secured with a pressure snap that stock can't operate.
Mounted riders generally can open gates equipped with double-piston, pull-rod, or spring-lever latches without dismounting. Place latches used by mounted riders about 5 to 6 feet (1.5 to 1.8 meters) above the tread.
Accessible Latches
Gates and latches designed to accommodate all riders, including riders who have disabilities, add tremendously to overall trail accessibility. To be accessible, latches must comply with the ADA/ABAAG requirements--operating mechanisms must be operable with one hand without pinching, tight grasping, or twisting the wrist and cannot require more than 5 pounds (2.3 kilograms) of force to operate.
Tethering Devices and Enclosures
The most common methods for securing stock within a facility and at camp units are tying them to something solid or placing them in an enclosure. The most suitable method depends on the length of time the horse or mule is confined and the individual animal's personality. Preferences vary widely among riders.
Riders use the terms hitching or tethering to describe tying their stock. Preferred tether anchors in recreation sites include highlines, tie loops on horse trailers, and hitch rails. The most common horse enclosure in a developed recreation site is a corral, which is suitable for overnight use. Two other enclosures--arenas and round pens--are used for exercising or training horses. Generally, they are not used for confining stock at recreation sites.
No method of tethering or confining a horse or mule is absolutely secure. Anytime an animal is tied to something or confined, there is risk of escape or injury. Inadequately anchored objects may be pulled out of the ground or broken. An animal may work a knot loose, or it may get a leg or head caught in a rope and injure itself. When a horse or mule is confined, it may push through a barrier, worry a latch and open the gate, or get a leg caught in the rails or wires. All confinement options have advantages and disadvantages. To minimize problems and hazards, design facilities so stock can be monitored easily.
Hitch Rails
Hitch rails--also called hitching rails or tethering rails--allow riders to secure horses or mules for relatively short periods. Riders tie the lead rope around the hitch rail to restrain the animal. Riders appreciate hitch rails near toilet buildings and information stations. Another good place to install hitch rails is near water hydrants. Doing so minimizes the distance handlers have to carry water buckets for stock. Allow at least 25 feet (7.6 meters) between the hitch rail and the hydrant to keep animal waste away from the water source.
Install hitch rails at trail access points so riders can tie their stock up before and after outings. Hitch rails midway on trails longer than 8 miles (12.9 kilometers) allow riders to secure their stock during short breaks.
Hitch rails are not needed:
In trailhead parking areas if parking spaces are large enough to accommodate stock tied to trailers
At camp units with permanent corrals
Provide hitch rails if portable panels are used for enclosures, because portable panels are not strong enough for tethering stock.
Hitch rails commonly are constructed of wood or steel. Wood rails are suitable for low and moderate levels of development--however, stock may chew on them, causing damage (figure 10-42). Common steel hitch rails range from 4 to 10 feet (1.2 to 3 meters) long. A hitch rail that is 4 feet long generally has space for one animal tied on each side. A hitch rail that is 10 feet long accommodates three animals--two animals on one side (one animal near each end of the rail) and the third animal tied to the opposite side in the middle of the rail. This allows a comfortable distance between the three animals. However, because stock can touch noses, it is best that the animals know each other and get along well. The extra-long hitch rail shown in figure 10-43 is frequently full during hunting season.

Figure 10-42--Because stock chew on wood hitch rails, the
crossmembers eventually weaken.

Figure 10-43--Hitch rails come in a variety of lengths
to accommodate the number of stock expected. This
unusually long hitch rail is at a trailhead that is heavily
used during hunting season.
The recommended height for hitch rails is 42 inches (1,067 millimeters). This height is good for both riders and stock when lead ropes are tied properly. To avoid injuries, round the corners of hitch rails (figures 10-44 and 10-45). Properly designed hitch rails don't allow a lead rope to slide from the horizontal rail down the upright posts. If this happens, the animal could easily step over the rope and tangle its front legs, a setup for panic and injuries. Crossmembers may be installed at each end of the rail (figure 10-46) to keep the rope from sliding down or tie rings could be installed on the rail. When lead ropes are tied to the rings, they can't slide along the length of the rail. Lead ropes tied to the long, overhanging ends of the hitch rail shown in figure 10-47 may slide off, releasing the stock.

Figure 10-44--A hitch rail.

Figure 10-45-- Welded steel loops prevent lead ropes
from sliding along this hitch rail.

Figure 10-46--The braces in the corners of this hitch
rail confine lead ropes to the horizontal bar and make
it a good design choice. However, this site would be
more horse friendly without the raised curb, large loose
rocks, and encroaching vegetation.

Figure 10-47--Because the overhanging ends on this hitchrail
are so long, some riders may tie stock there. Lead ropes could
slide off the open ends, leaving stock loose.
For safety, provide a level area around hitch rails that is free of vegetation or other obstacles (figure 10-48). See figure 10-46 for an example of a well-designed hitch rail that is not popular because a raised curb, large rocks, and encroaching vegetation prevent stock from being tethered on one side. Riders do not use the hitch rail shown in figure 10-49 because the ground is uneven, and the signs, bollards, and rocks nearby are dangerous for horses and mules. Figure 10-50 shows a hitch rail with a suitable cleared area. Because hitch rails may be in high traffic areas, it is wise to add suitable surface material such as aggregate.

Figure 10-48--The minimum wearing surface recommended at a hitch rail.

Figure 10-49--Signs, bollards, and an uneven surface would
make these hitch rails unpopular with many riders.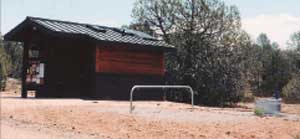 Figure 10-50--Areas near toilet buildings are excellent places
to install hitch rails. Provide plenty of clear space around the
hitch rails. This rest area also includes a horse trough nearby, a
welcome amenity.