Transportation Asset Management Case Studies
HERS-ST: The New Mexico Experience
What's Next?
Figure 5: Picturesque I-25 just south of Santa Fe.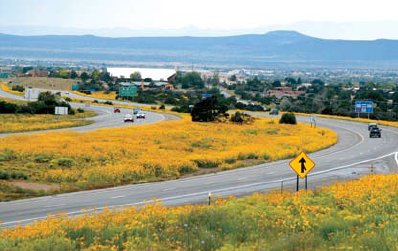 New Mexico is looking to expand its use of HERS-ST in a variety of ways.
The planning office sees the DOT utilizing the program to establish impacts to user benefits at certain funding levels, a tool that will become increasingly valuable as dollars for transportation improvements become more limited.
Planning Director Bruce Bender envisions utilizing HERS-ST to analyze issues of particular importance to a rural State like New Mexico, i.e., the rising cost of fuel and how that might affect infrastructure priorities. He says that valuable information could be gleaned from a HERS-ST sensitivity analysis centering on the price of gasoline. Whatever the particulars, New Mexico is pressing toward a major use interface for a consolidated database.
Because FHWA's Office of Asset Management is continuously improving HERS-ST, NMDOT expects that HERS-ST has the potential to be a significant component of its future asset management strategies, particularly as the agency focuses on corridor analysis as part of its long range planning process. Bender says that NMDOT has seen a real return on its investment in HERS-ST and "is committed to integrating it even more."
Additional information is available from the following:
Roy Cornelius
Senior Planner
New Mexico DOT
505-827-5514
roy.cornelius@state.nm.us
Robert B. Mooney
Asset Management Specialist
FHWA, Office of Asset Management
202-366-4657
robert.mooney@dot.gov
Photography Credit
All photos are courtesy of the New Mexico Department of Transportation.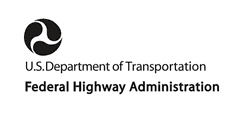 Office of Asset Management
Federal Highway Administration
U.S. Department of Transportation
1200 New Jersey Avenue SE, HIAM-1
Washington, DC 20590
Telephone: (202) 366-0392
Fax: 202-366-9981
https://www.fhwa.dot.gov/infrastructure/asstmgmt