Transportation Asset Management Case Studies
The Washington State Experience
6. What's Next?
WSDOT is focused on refining the Workbench and other management systems - and on preparing for the next biennium. Scoping a $9 billion program while delivering the current $7 billion program might seem like a daunting task, but WSDOT staff says it is up to the challenge. "In light of ever-changing conditions, we are focused on meeting those performance goals we hold near and dear," says Yates. "Our goal is to keep moving forward."
Figure 5: A roadway in eastern Washington State.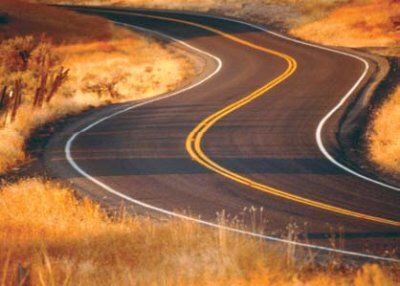 Additional information is available from the following:
Daniela Bremmer
Strategic Assessment Director
WSDOT
360-705-7953
bremmed@wsdot.wa.gov
Pat Morin
Systems Analysis Manager
WSDOT
360-705-7141
morinp@wsdot.wa.gov
Francine Shaw-Whitson
Transportation Manager and Leader, Evaluation & Economic Investment Team
FHWA, Office of Asset Management
202-366-8028
fshaw-whitson@dot.gov
Photography Credit
All photos courtesy of WSDOT.

Office of Asset Management
Federal Highway Administration
U.S. Department of Transportation
1200 New Jersey Avenue, SE
Washington, DC 20590

Telephone: (202) 366-0392
Fax: 202-366-9981
https://www.fhwa.dot.gov/infrastructure/asstmgmt
FHWA-IF-07-011