Designating the Urban Interstates
One-Way Streets that carry U.S. Route 40 through Baltimore, MD.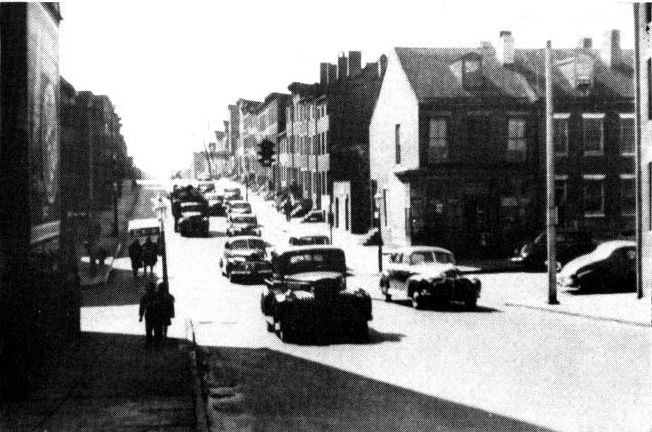 This is one of a pair of one-way streets that carry U.S. route 40 through Baltimore, Md. Note the different widths of pavement in the two blocks. A stopgap, relatively unsatisfactory means of handling heavy city traffic, there are 695 miles of such pairs of one-way streets on the interstate system.