The National Old Trails Road Part 2
Gallery: Section 4 of 4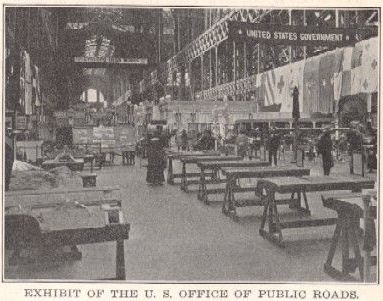 During the Panama-Pacific Exposition, the U.S. Bureau of Public Roads' exhibit (shown here) in the Machinery Palace was the most comprehensive exhibit in its history to that point. The exhibit was intended to stimulate road building and encourage better methods of construction and maintenance.
Return to Text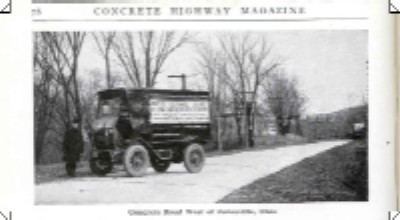 In 1915, Ohio was aggressive in building concrete pavements along the National Old Trails Road, as shown in this photo, taken west of Zanesville, showing a U.S. Mail truck on the road.
Return to Text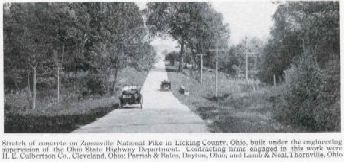 Two vehicles are shown on the concrete pavement of the National Old Trails Road in Licking County, Ohio.
Return to Text