An Imaginary Tour of Pennsylvania Avenue
National Gallery of Art's East Building and Sculpture "Untitled 1971-1977"
You walk halfway up the block to see the one piece of art on display on Pennsylvania Avenue outside the museum. It is called "Untitled 1971-1977" by James Rosati. [Left photo] It is an odd sculpture. [Right photo] It looks like a series of metal heating vents. Maybe instead of "Untitled 1971-1977," Rosati should have called it: "Can't Think of a Title Although I Tried From 1971 to 1977."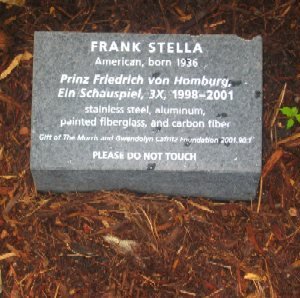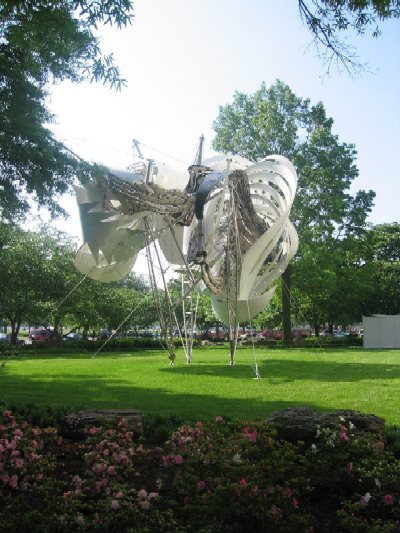 Today a sculpture by Frank Stella is on view along Pennsylvania Avenue on the grounds of the National Gallery of Art, East Wing.
Previous | Photo Gallery | Full Text | Next