May 16, 2014
Innovation of the Month: Implementing Quality Environmental Documentation
By implementing quality environmental documentation, the transportation community can accelerate the delivery of construction projects and achieve better environmental outcomes.
Through Every Day Counts, FHWA is encouraging the use of best practices to enhance the quality and reduce the size of National Environmental Policy Act documents. Those practices include adopting three core principles of telling the story of the project in a way that's clear and understandable, keeping the document brief and ensuring that it meets all legal requirements.
Recommendations to right-size environmental documents while maintaining readability include the following:
Use clear, concise writing.
Choose a flexible, easy-to-use document format.
Summarize information and use illustrations and effective graphics to communicate complex issues.
Include only the most relevant information needed for compliance and decision-making.
Match the level of detail on a topic to its relative importance to and degree of impact on the project.
Separate technical information into appendices or add it by reference rather than include it in the main document, when possible.
Arkansas Sets Accelerated Bridge Construction Decision-Making Process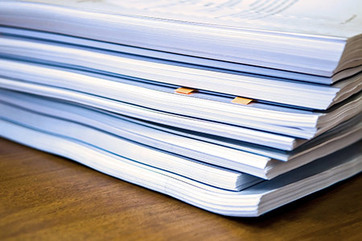 The Arkansas State Highway and Transportation Department has approved a procedure for assessing the use of accelerated bridge construction on projects. In the process, results from an ABC rating score spreadsheet are entered on a decision flowchart. The flowchart allows the agency's Bridge Division to initiate ABC design without further approval for projects that meet certain criteria and cost targets. Projects not meeting the ABC criteria and cost targets are referred to the chief engineer for further consideration. This procedure is expected to lead to ABC projects that will improve safety, reduce traffic and environmental impacts and increase the service life of structures.
Safety Focus of New Hampshire Workshop
High-friction surface treatments were among the proven safety countermeasures featured at a May 1 peer exchange workshop in New Hampshire. FHWA collaborated with the New Hampshire Technology Transfer Center and New Hampshire Department of Transportation on the event. Other safety countermeasures discussed include retroreflective back plates for traffic signal heads, pedestrian hybrid beacons and enhanced signage for curves. Local municipal engineers, road agents, consultants and state agency representatives attended the workshop. Afterward, New Hampshire DOT and FHWA staff met to develop an approach for piloting a high-friction surface treatment project in the state.
Ohio Holds Bridge Construction Workshop
Ohio's Local Technical Assistance Program Center hosted a May 5 workshop on geosynthetic reinforced soil integrated bridge system technology for contractors, consultants and local agency representatives. During the workshop, FHWA staff provided an overview of GRS-IBS technology, design concepts and construction. A Defiance County official discussed the county's experience building 30 bridges with GRS-IBS.
Mobile Asphalt Testing Trailer at Work in Texas
FHWA is using its Mobile Asphalt Testing Trailer to support warm-mix asphalt technology implementation and development of best practices. FHWA staff are using the trailer in an investigation of the impact of using American Association of State Highway and Transportation Officials hot-mix asphalt design and mixture conditioning standards to evaluate WMA pavement performance. The trailer is conducting independent material testing and performance evaluation in April and May on a project in Midland-Odessa, Texas. The support activities will be used to update the AASHTO guidance and standards.