July 30, 2015
Innovation Deployment:
FHWA Grants Fund Cutting-Edge Projects
U.S. Transportation Secretary Anthony Foxx announced more than $7.1 million in grants from the Federal Highway Administration's Accelerated Innovation Deployment Demonstration program to fund nine innovative projects.
The grants will be used to deploy innovations such as e-Construction, data-driven safety analysis, warm-mix asphalt and geosynthetic reinforced soil-integrated bridge system technology on projects in Florida, Kansas, Montana, New Hampshire, Rhode Island, Washington, Wisconsin and the National Park Service.
"Innovation requires creative thinking and funding," Foxx said. "These state DOTs, along with the National Park Service, are building roads and bridges that are saving time, saving money and saving lives."
Since its launch in February 2014, the AID Demonstration program has provided more than $27 million for 38 awards to help federal, state, local and tribal government agencies speed up their use of innovative traffic, safety and construction practices.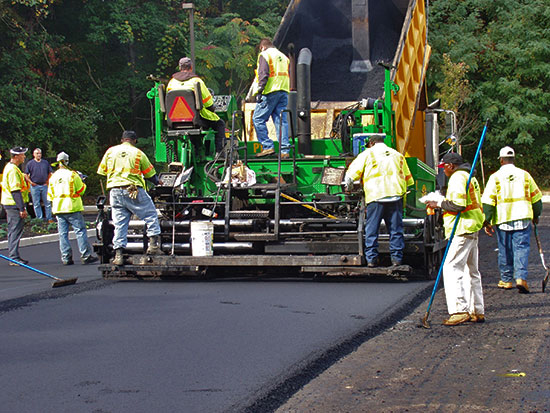 Rhode Island DOT will use part of its AID Demonstration grant on warm-mix asphalt (an EDC innovation)
on the SR 102 highway improvement project.
Colorado Collaborates on Programmatic Approach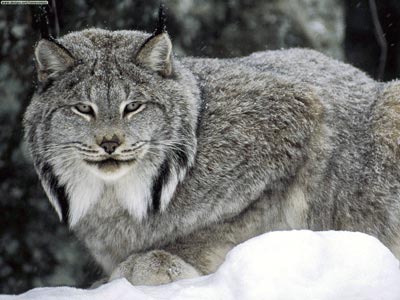 Colorado DOT, U.S. Fish and Wildlife Service and FHWA collaborated on the creation of a programmatic agreement allowing for a pooled fund that will help protect the Canada lynx. Photo Credit: USFWS
The Colorado Department of Transportation, U.S. Fish and Wildlife Service and FHWA collaborated on the creation of a programmatic option with the recently completed Canada lynx in-lieu fee memorandum of agreement.
The agreement allows the Colorado DOT and FHWA to contribute part of a highway project's construction costs to a pooled fund to mitigate for adverse impacts to the Canada lynx, protected as a threatened species under the Endangered Species Act. The fund can be used for larger projects that will have a more beneficial impact on the lynx than most individual projects could.
Kansas Celebrates Johnson County Gateway Progress
The Kansas Department of Transportation held a July 28 event in Olathe to celebrate the completion of two key components of the Johnson County Gateway, the state's first major design-build project. The projects to build a diverging diamond interchange at K-10 and Ridgeview Road and widen College Boulevard between Ridgeview Road and Renner Boulevard have been completed and are open to traffic.
Michigan Ready for Second Diverging Diamond Interchange
On July 10, the Michigan Department of Transportation let a contract for its second diverging diamond interchange, located at I-96 and Cascade Road in Grand Rapids. The state's first diverging diamond interchange, at I-75 and University Drive in Auburn Hills, is under construction as a design-build project. A 2014 peer exchange with the Missouri Department of Transportation was beneficial to Michigan DOT staff as they developed diverging diamond interchange geometry and design standards. Set for completion in fall 2016, the projects are expected to improve mobility and safety at the interchanges.
Workshop Explores Traffic Incident Management Training
Experts from across the country attended a July 15 and 16 workshop in Nashville, Tennessee, to strategize ways to use the state's Traffic Incident Management Training Facility. The Tennessee Department of Transportation and the Tennessee Highway Patrol hosted the workshop, sponsored by the National Operations Center of Excellence and FHWA through the State Transportation Innovation Council Incentive program. A paper on workshop findings will be followed by a new framework for a traffic incident management responder training curriculum that integrates live traffic scenarios using real-world equipment and roadway features.