October 11, 2013
Innovation Implementation: Geospatial Data Collaboration
The Federal Highway Administration is encouraging the use of geospatial data collaboration to facilitate information sharing among construction project delivery stakeholders. Making tools, data and maps accessible on the Web can improve the quality and speed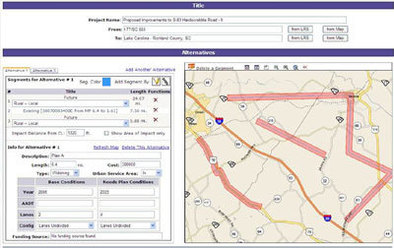 of project decisions and enhance working relationships.
Several highway agencies have systems in place to take advantage of this approach. The South Carolina Department of Transportation, for example, created a Web-based Project Screening Tool that incorporates geographic information system data to help users identify impacts from potential projects. The tool allows stakeholders to upload, review and comment on documents related to the development of potential projects.
Colorado Progresses on Warm-Mix Asphalt
The Colorado Department of Transportation is expanding its use of warm-mix asphalt technologies on highway paving projects. After allowing use of the foaming method of producing WMA on parts of a few past projects, the agency has approved its full use on an upcoming project on U.S. 36 in eastern Colorado. The contractor will use 40,000 tons of WMA on the project.
Delaware Signs Programmatic Agreement
The Delaware Department of Transportation, Delaware State Historic Preservation Office, Advisory Council on Historic Preservation and FHWA signed a new programmatic agreement in September. The agreement—which replaces an outdated one—helps streamline processes while fulfilling requirements for construction projects under Section 106 of the National Historic Preservation Act.
Idaho and Kansas Open Diverging Diamond Interchanges
The Idaho Department of Transportation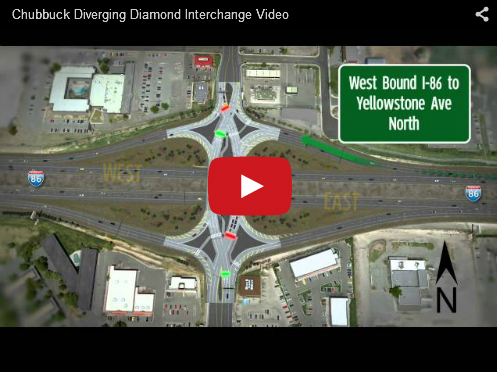 opened the state's first diverging diamond interchange October 7 to improve access to I-86 from Yellowstone Avenue in Chubbuck. And the Kansas Department of Transportation planned an October 11 ribbon-cutting ceremony to celebrate completion of its first diverging diamond interchange at I-35 and Homestead Lane in Johnson County.
The innovative interchange offers significant benefits over a traditional interchange, including eliminating the wait for left turns onto the interstate and reducing the potential for crashes. The Idaho DOT developed a video to show how its new interchange works.
FHWA Spreads Word on Emergency Responder Training
FHWA staff presented a national traffic incident management emergency responder training overview at the fall Association of County Commissioners of Oklahoma Safety and Loss Control Seminar in Oklahoma City. About 130 county commissioners, emergency managers and sheriffs attended to learn about the training and its benefits. As a result, several county officials have asked FHWA staff to discuss training opportunities and other emergency management issues at upcoming emergency management and safety meetings.
Rhode Island Develops Intelligent Compaction Specification
The Rhode Island Department of Transportation and FHWA have produced a construction specification for intelligent compaction for asphalt paving. The specification will be field tested as a special provision in a few contracts before it's finalized as a standard specification. The first test will be on a $1.4 million mill and overlay project covering about 2.3 miles of roads at five locations around the state: Coventry, East Providence, Narragansett, North Kingstown and West Greenwich.