October 22, 2015
Innovation of the Month: Road Diets
The use of road diets to enhance safety and mobility has attracted widespread interest, with half of the nation's states planning to make road diets a standard practice by the time the third round of Every Day Counts ends in 2016.
In Arizona, the city of Phoenix is implementing a Comprehensive Bicycle Master Plan and complete streets ordinance. Both projects rely heavily on road diets to improve safety and accommodate bicyclists and pedestrians.
Utah's largest metropolitan planning organization, Wasatch Front Regional Council, added road diets to the toolbox of programs member towns can request assistance for under the Local Planning Resource Program.
In Virginia, the state transportation department's Northern Virginia District is close to institutionalizing road diets. Over the past six years, the department installed 10 road diets in Northern Virginia, and over the summer the department added five more in Fairfax County.
Read Road Diet Informational Guide to determine if road diets are a good fit for a corridor and for information on design guidance and post-implementation evaluation.
Read a Public Roads article for information on designing roads for older road users, including a study that found treating corridors with road diets cut crashes involving aging drivers by 39 percent.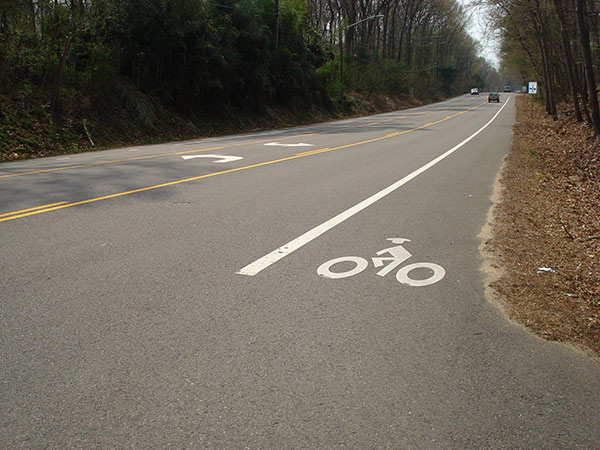 A road diet on Lawyers Road in the Northern Virginia city of Reston produced a 70 percent reduction in crashes.
Arizona Bridge Replacement Wins Best Project Award
The Sacaton Bridge project in Arizona received an Engineering News-Record Regional Best Projects 2015 Award in the southwest highway/bridges category. The Gila River Indian Community Department of Transportation used the construction manager/general contractor delivery method, prefabricated bridge elements and slide-in bridge construction on the project. Using CM/GC created a collaborative environment that reduced construction time from an originally proposed six-month closure to 11 days. Despite flooding during construction, the team delivered the project under budget and without change orders.
Arkansas Conference Features EDC Technologies
Federal Highway Administration speakers discussed "Highway Technologies and Innovations That Move You" at the annual conference of the American Society of Civil Engineers Arkansas Section on October 9 in Little Rock. The presentation provided a look at several EDC technologies, including the Safety Edge, warm-mix asphalt, high-friction surface treatments, intersection and interchange geometrics, data-driven safety analysis and road diets. The presentation also covered U.S. Department of Transportation's connected vehicle initiatives.
Colorado Showcases Geosynthetic Reinforced Soil-Integrated Bridge System
An October 13 showcase in Aurora, Colorado, enabled 50 transportation professionals to observe geosynthetic reinforced soil-integrated bridge system construction on a bridge replacement project at I-70 and Smith Road. Before the site visit, participants heard presentations on GRS-IBS site consideration, design, construction and monitoring. The Colorado Department of Transportation, Local Technical Assistance Program and FHWA sponsored the showcase. A report on this Highways for LIFE project will be available online soon.
Indiana Builds First GRS-IBS
The Hamilton County Highway Department recently completed Indiana's first geosynthetic reinforced soil-integrated bridge system abutment. FHWA provided technical assistance to the county during the project, which replaced a large culvert with a GRS-IBS structure. Hamilton County—one of four Indiana counties that participated in a GRS-IBS peer exchange sponsored by FHWA—plans to build four more GRS-IBS bridges in the next few years. The next bridge will be built in spring 2016, and the Indiana Local Technical Assistance Program plans to host a GRS-IBS showcase to coincide with the construction.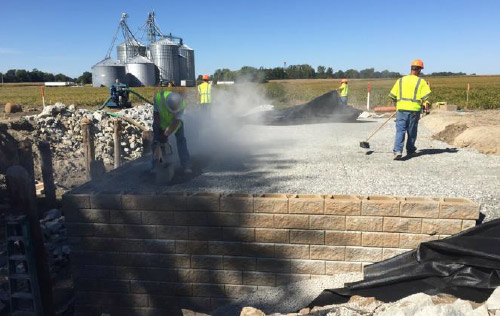 Crews build a GRS-IBS structure in Hamilton County, Indiana.
Three States Collaborate on Traffic Incident Management Conference
A traffic incident management conference in Dayton, Ohio, on October 9 brought together 116 transportation safety professionals from Indiana, Kentucky and Ohio. The general session included information on the use of traffic incident management techniques for safe, quick clearance of traffic incidents across the nation, with a focus on the tristate region. Workshop sessions covered best practices, towing initiatives, rerouting traffic, performance measures, travel time reliability and secondary crashes. The Ohio Local Technical Assistance Program, FHWA and the three states' transportation agencies sponsored the event.
Watch Video on eNEPA Benefits
A new video narrated by U.S. Department of Transportation Deputy Secretary Victor Mendez explains the benefits of FHWA's eNEPA portal. This online workflow tool enables collaborative, concurrent, timely and transparent interagency reviews that will save time and money on National Environmental Policy Act documents while also improving their quality. eNEPA is part of the EDC initiative to improve collaboration and quality environmental documentation.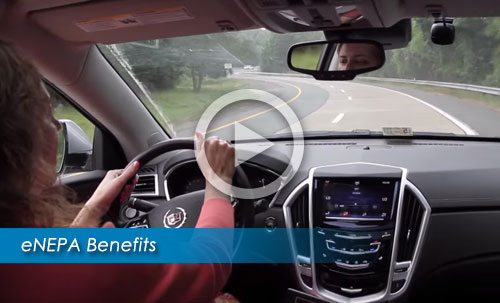 See how the eNEPA portal enables collaborative, concurrent, timely and transparent interagency reviews that will save time, money and improve the quality of NEPA documents.
View Stakeholder Partnering Webcast
A new webinar offers an overview of stakeholder partnering, which brings local agency representatives together with state and federal colleagues to improve program compliance and streamline the project delivery process under the Federal-Aid Highway Program. It provides details on resources to help highway agencies organize stakeholder partnering groups, including a stakeholder partnering charter template, technical assistance, peer exchanges and webinars tailored to state needs.