November 8, 2013
Innovation Implementation: Construction Manager/General Contractor
A project delivery method called construction manager/general contractor is helping highway agencies deliver challenging projects that benefit from early contractor involvement. Under this two-part approach, the project owner hires a contractor to provide feedback during the design phase, and then the two parties negotiate a fair price for the construction contract.
Agencies Collaborate on Incident Management Training
CM/CG offers several benefits: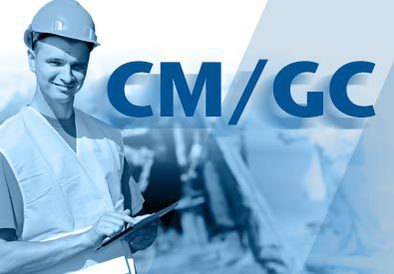 This collaborative process fosters innovation that improves design quality and reduces construction time and cost.
The contractor provides pricing feedback for design options to the owner to develop a cost model and stay with budget.
Contractor feedback during the design phase helps the owner and designer identify and mitigate risks early in project development.
Contractor feedback can also help the designer produce more buildable designs that minimize construction issues and change orders.
The contractor can begin planning the construction sequence during the design phase to reduce the project schedule and minimize impacts on traffic.
The contractor can resolve third party issues during design that reduce construction costs, optimize schedules, and build public trust. This includes early utility coordination and public involvement to solve local community concerns.
National traffic incident management responder training will be offered in the Mexican cities of Santa Ana, Rocky Point, Agua Prieta and Hermosillo in November. More than 400 fire, law enforcement, emergency management and transportation officials are expected to attend the workshops on how to improve responder and motorist safety and clear crash scenes effectively. The sessions will feature a Spanish version of the "Manage to Survive" video developed by the International Association of Chiefs of Police and the Federal Highway Administration. The training is a joint effort of the Environmental Protection Agency, Arizona Department of Public Safety, Buckeye Valley Fire District, Arizona Department of Transportation and FHWA.
Minnesota Opens Diverging Diamond Interchange
The Minnesota Department of Transportation opened its first diverging diamond interchange on State Highway 15 in St. Cloud in October. The agency partnered with local government on the interchange, which serves a rapidly developing healthcare campus. The DDI concept was chosen to minimize the freeway overpass structure and cut project costs. Two more DDIs are under construction in Minnesota, and work will start soon on another one.
Puerto Rico Celebrates STIC Launch
The Puerto Rico Highway and Transportation Authority and FHWA's Puerto Rico Division launched the Puerto Rico State Transportation Innovation Council on October 24. They held the event to introduce the STIC initiative to local transportation industry stakeholders and invite them to join the effort to identify and deploy transportation innovations. FHWA Administrator Victor Mendez was on hand for the meeting. In his remarks, he emphasized the importance of STICs in bringing together transportation stakeholders to work toward common goals.
Projects Win TransOvation Awards
Two projects that used Every Day Counts innovations were recognized as models of innovation by the American Road & Transportation Builders Association at its October TransOvation Workshop. The Utah Department of Transportation's I-15 corridor expansion project used accelerated bridge construction to help reduce the project schedule by two years and save taxpayers $260 million. To repair and replace 300 bridges in less than 10 years, the Oregon Department of Transportation used accelerated construction, programmatic agreements and mitigation banking. The agency established an unprecedented collaborative effort involving 11 state and federal agencies to streamline the environmental permitting process.