February 18, 2016
Innovation of the Month: Smarter Work Zones
Many transportation departments use project coordination to minimize the work zone traffic impacts of projects in a corridor, network or region. It's one of two smarter work zone strategies the Federal Highway Administration is promoting in the Every Day Counts third round.
The District Department of Transportation developed a work zone tool to streamline project coordination in Washington, D.C. The software-based Work Zone Project Management System integrates construction schedules, identifies congestion hot spots, analyzes traffic impacts and generates mitigation strategies.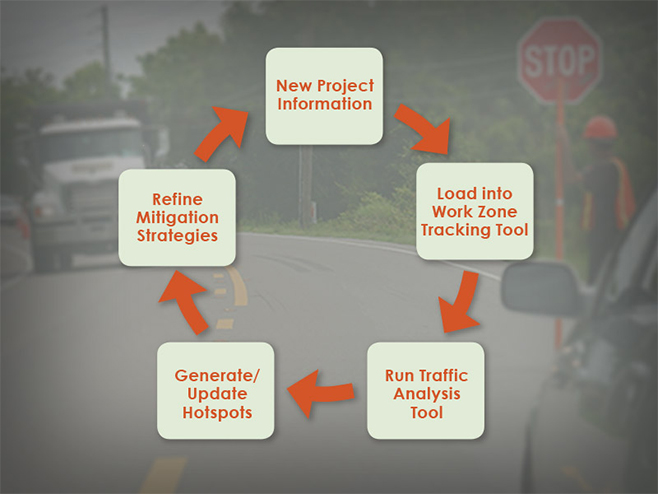 The Washington State Department of Transportation facilitates regional project coordination among multiple agencies in the Puget Sound area. The process enables maintenance staff, for example, to schedule work during already-planned lane closures to expedite work, reduce traffic impacts and save money.
View the Smarter Work Zone Corridor-Based Project Coordination webinar for an overview and more examples of project coordination.
Learn about WISE: Work Zone Impacts and Strategies Estimator software, a second Strategic Highway Research Program product that helps planners and engineers reduce work zone impacts.
Road Diets Topic of Florida Workshop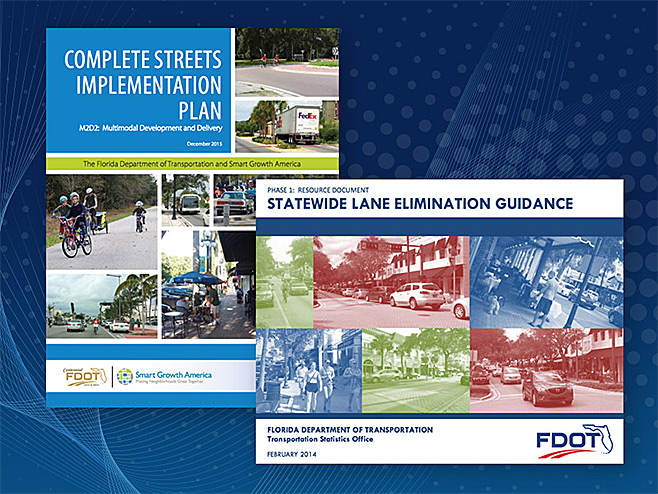 FHWA staff discussed practical applications of road diets and complete streets at the Florida Section of the Institute of Transportation Engineers' Winter Workshop on February 3. In addition to introducing the road diet concept, the training session covered road diet feasibility and design. Florida Department of Transportation staff presented the agency's Complete Streets Implementation Plan, Statewide Lane Elimination Guidance and road diet case studies. The event drew 87 participants.
West Virginia Signs Programmatic Agreement
The West Virginia Department of Transportation, State Historic Preservation Office, Advisory Council on Historic Preservation and FHWA signed a new programmatic agreement to streamline transportation project reviews under Section 106 of the National Historic Preservation Act. The agreement closely follows a best practices template developed by FHWA and the Advisory Council on Historic Preservation. The agreement updates procedures and includes new processes that will improve review efficiency and promote consistency.
FHWA Offers Data-Driven Safety Analysis Webinar
There's still time to register for today's data-driven safety analysis webinar on Incorporating Safety Performance Into All Projects from 1 to 3 p.m. ET. Participants will learn how the Illinois Department of Transportation created its Safer Road Index, a tool the agency uses to prioritize roads for improvement and make cost-effective investment decisions. They'll also learn about the Virginia Department of Transportation's data-driven prioritization process to screen potential projects and enhance project development.