March 24, 2016
Innovation of the Month: e-Construction
States using e-Construction for paperless management of construction project documents are reporting dramatic savings in time and money.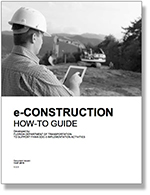 The Michigan Department of Transportation estimates it's saving $12 million and eliminating six million pieces of paper a year while slashing construction modification times from 30 days to just three days with the use of e-Construction. The agency rates itself as 99 percent paperless.
The Florida Department of Transportation reports that it replaced more than 20,000 pieces of paper on just four projects. It estimates that at the rate of saving $45,000 annually per contract, spread over 500 active projects, it can save $22 million per year with e-Construction.
Visit the Federal Highway Administration
e-Construction website
for a library of resources, including the Florida DOT
e-Construction How-To Guide
on implementing a paperless system and
e-Construction Lead State Profiles
on paperless practices in several states.
Delaware-Maryland Regional Group Learns About FAST Act
FHWA staff explained the Fixing America's Surface Transportation Act, or FAST Act, and its funding provisions to the Salisbury/Wicomico Metropolitan Planning Organization at the group's March 10 meeting. The group, an example of regional models of cooperation, includes members from city, county and state governments and agencies in the Delmarva Peninsula area of Delaware and Maryland. The MPO meets quarterly to review and act on transportation planning activities and studies in the region.
Indiana Builds Oval Roundabout over Interstate
The Indiana Department of Transportation plans to start construction this spring on a new interchange at I-69 and 106th Street in Hamilton County to increase safety and mobility. The interchange will feature a two-lane, oval-shaped roundabout on 106th Street over I-69 and ramps to and from both directions of the interstate. It will include two bridges and will complement roundabout intersections on both sides of the interchange. The interchange is expected to open later this year.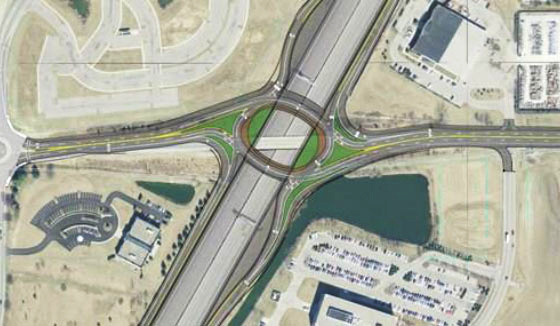 North Dakota Program Advances Innovative Ideas
The North Dakota Department of Transportation is deploying 13 technologies and processes identified through its Transportation Innovation Program. TRIP—an ongoing program with multiple solicitations each year—received 40 suggestions from industry, associations, universities, tribes, local agencies and North Dakota DOT staff since its launch in 2015. Ideas chosen for implementation include using distributed acoustic sensing technology to monitor traffic flows and developing a digital driver's license application process. The North Dakota DOT is partnering with the Upper Great Plains Transportation Institute on the program, which received FHWA State Transportation Innovation Council Incentive funding.
Texas Charters 51st STIC
The state of Texas is the 51st member of the national State Transportation Innovation Councils, with a signed charter on March 22. The mission of the STIC is to "facilitate the rapid implementation of innovative technology, tactics and techniques among transportation program delivery professionals at all levels of state government and throughout the private and nonprofit sector to ensure smart, efficient investment in Texas highway and transportation infrastructure," according to the charter.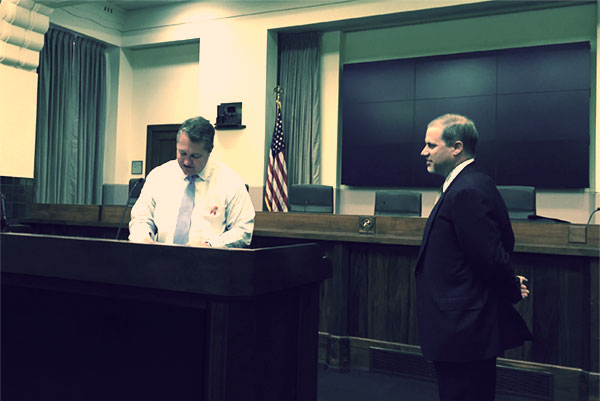 Virginia Concrete Conference Highlights Innovation
The Virginia Concrete Conference in early March promoted the EDC goal to accelerate innovation deployment. More than 420 participants from the Virginia Department of Transportation, localities, academia, private industry, trade organizations and FHWA attended to learn about the latest concrete innovations and accelerated construction techniques. Conference presentations and discussions highlighted research projects and Virginia partnerships to deploy innovation.
Washington State Transportation Innovation Council Reviews Its Active Program
The Washington State Transportation Innovation Council reviewed proposals for possible funding under the STIC Incentive program at its March 17 meeting. Proposals included developing an approach to bundle bridge projects and a method to make as-constructed asset information available to state and local agencies via geospatial data collaboration. Status reports were provided on STIC Incentive projects to evaluate the use of ground-penetrating radar on hot-mix asphalt paving projects, organize a conference on low-cost innovative solutions and assess a safety system to activate dynamic warning signs to warn motorists of the presence of elk.
Smarter Work Zone Webinar Features Lane Closure and Permitting Systems
The most recent webinar in the EDC-3 smarter work zones series, focused on lane closure and permitting systems on March 23. Topics included a review of the project coordination strategy and examples of lane closure and permitting systems. Transportation agencies develop these strategies and systems to minimize project conflicts and delays and to improve work zone safety and mobility. View previous webinars in the series to learn about the technology application and project coordination approaches to smarter work zones.
Interactive Highway Safety Design Model Update Available
FHWA released version 11.1.0 of the Interactive Highway Safety Design Model, a suite of software analysis tools that support data-driven safety analysis. Version 11.1.0 includes a new crash modification factors report in the Crash Prediction Module. It also features Policy Review Module enhancements, including new policy checks for bike lane width on rural two-lane highways and stopping sight distance on rural multilane highways. The software is available for free download at the IHSDM website.
FHWA Issues Safety Rules
Final rules on FHWA's Highway Safety Improvement Program and Safety Performance Management Measures take effect April 14. The rules address requirements of the Moving Ahead for Progress in the 21st Century Act and Fixing America's Surface Transportation Act. Together, these rules will enhance a data-driven approach to making safety decisions, improve collaboration among safety partners and provide transparency for the public as states set and report on safety targets.