April 28, 2016
Innovation of the Month: Geosynthetic Reinforced Soil-Integrated Bridge System
Transportation professionals are learning from each other about the benefits of using GRS-IBStechnology to build bridges.
A showcase in Aurora, Colorado, enabled transportation professionals to observe GRS-IBS construction on a bridge replacement project on I-70 over Smith Road and the Union Pacific Railroad.
The project—the nation's first to use GRS-IBS technology on a three-span highway bridge—involved removing the bridge superstructures and replacing them with wider, 60-foot structures. It received a Highways for LIFE (Hfl) demonstration project grant from the Federal Highway Administration to use GRS-IBS.
At another showcase, representatives of the Louisiana Department of Transportation and Development and local parishes observed GRS-IBS construction in Vermilion Parish. The project replaced the Maree Michel and Creek Bridges on Louisiana Highway 91.
Showcase participants heard presentations by GRS-IBS experts, and several parish officials expressed interest in using GRS-IBS on future projects.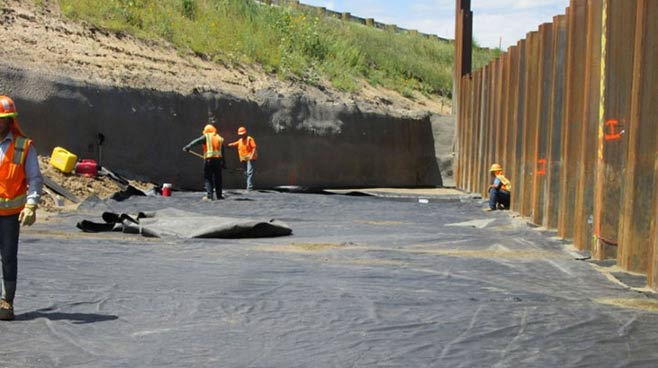 Connecticut Peer Exchange Explores Crash and Roadway Data Systems
A crash and roadway data peer exchange in Newington, Connecticut, this week facilitated the exchange of best practices among state transportation departments, regional planning groups and FHWA. The focus was on improving crash and roadway data systems in New England. Topics included crash data collection and reporting, crash data repositories, data-driven safety analysis tools, and local road inventories and data integration.
Massachusetts Bridge Wins National Award
The Massachusetts Department of Transportation project to replace the Kenneth F. Burns Memorial Bridge has won the American Public Works Association's Public Works Project of the Year Award. The $144 million project replaced the old Burns Bridge over Lake Quinsigamond between Shrewsbury and Worcester. The bridge project—part of the Massachusetts DOT's Accelerated Bridge Program—used the design-build delivery method to speed construction. It was finished four months ahead of schedule in summer 2015.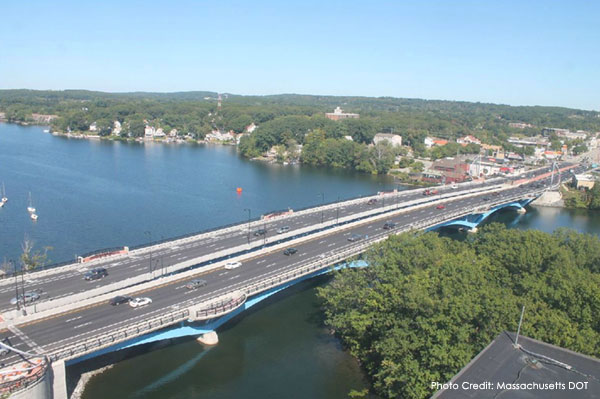 Oklahoma Launches Traffic Incident Management Training Website
Oklahoma's new website, OKTIM.org, provides an overview and schedule of the Oklahoma traffic incident management responder training program for public and private sector emergency responders. The website is a significant milestone for the Oklahoma Traffic Incident Management Coalition. Key participants include the Eastern Oklahoma County Technology Center, Oklahoma Wrecker Owners Association, Oklahoma Local and Tribal Technical Assistance Programs, Oklahoma Department of Public Safety, Oklahoma Department of Transportation and FHWA.
Texas Hosts Design-Build Peer Exchange
The Texas Department of Transportation hosted Massachusetts Department of Transportation and FHWA staff at a design-build peer exchange April 12 and 13 in Austin. The exchange enabled transportation professionals from the two states to examine best practices and share ideas on using the design-build process to streamline project delivery. Texas participants discussed their property acquisition process for priority projects and use program management consultants to assist with oversight. Massachusetts DOT staff provided an overview of their management philosophy on design-build projects.