June 30, 2016
Innovation of the Month: Stakeholder Partnering
Stakeholder partnering groups across the country are using the expertise of their members to guide policy and program initiatives to improve delivery of local transportation programs.
The Ohio Local Public Agency Advisory Group helped gain statewide acceptance of and compliance with the Ohio Department of Transportation's local public agency qualification process. The group also developed documents to streamline local project planning.
In South Dakota, the Transportation Advisory Council was instrumental in developing administrative rules for the state's new Bridge Improvement Grant program for local projects. The group drafted recommendations that the South Dakota Department of Transportation passed on to the Transportation Commission for approval.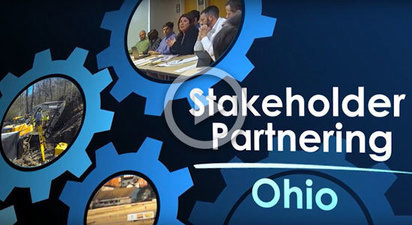 In Texas, the Local Government Project Procedures Update Advisory Committee helped develop the Texas Department of Transportation's
online toolkit
to help local governments navigate the complexities of locally administered Federal-Aid Highway Program projects.
See the Stakeholder Partnering Resource Library for information on developing stakeholder partnering efforts and enhancing Federal-Aid Highway Program project delivery processes.
View a video on how stakeholder partnering benefits state and local agencies in Ohio.
Alaskan Bridge Uses Innovation in Harsh Environment
The Federal Highway Administration, in cooperation with the Gwichyaa Zhee Gwich'in tribal nation, plans to start construction in July on Alaska's first geosynthetic reinforced soil-integrated bridge system project. The project to replace a bridge over the Sucker River in Fort Yukon, 11 miles north of the Arctic Circle, will test GRS-IBS technology in a harsh environment with a record high of 100 F and a record low of minus 78 F. The project will improve access for area residents.
Arizona Project Features Diverging Diamond Interchanges
Arizona state legislators, local government officials and Arizona Department of Transportation staff held a question-and-answer session for Phoenix area residents on June 15 on the proposed Loop 202 South Mountain Freeway. The design for the 22-mile freeway project features innovative intersection and interchange geometrics, including three partial diverging diamond interchanges and a teardrop roundabout interchange. The purpose of the project is to improve regional mobility.
Maine Offers Traffic Incident Management Training
The Maine Department of Transportation and FHWA hosted a traffic incident management train-the-trainer course on June 16 and 17. Twenty-nine participants from 19 organizations learned techniques for clearing traffic incidents safely and quickly that they, in turn, they can pass on to other emergency responders. The Maine DOT is coordinating with metropolitan and rural planning organizations to train all emergency responders in the state on traffic incident management techniques.
Work Zone System Demonstrated in Virginia
The Virginia Department of Transportation, Dulles Metro Authority and FHWA cooperated on a demonstration of a connected vehicle smart work zone application funded by the U.S. Department of Transportation Small Business Innovation Research program. The system, for use at work zones on freeways and major arterials, was demonstrated June 23 in northern Virginia. The system informs approaching drivers about work zone conditions such as lane closures and estimated travel time through the work zone. Using technology applications to manage work zone traffic is one of the smarter work zone strategies FHWA is promoting in EDC-3.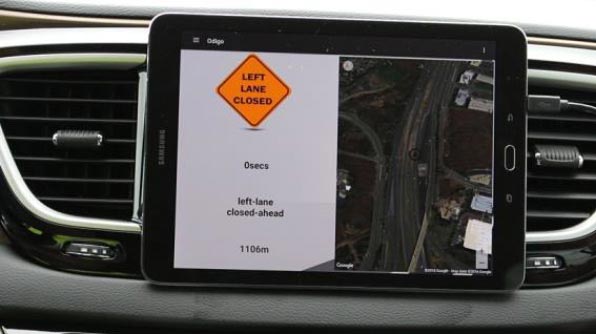 Washington, D.C., Projects Use Accelerated Bridge Construction
FHWA recently completed the final inspections on two District Department of Transportation accelerated bridge construction projects. The project to replace the 27th Street Bridge over Broad Branch incorporated geosynthetic reinforced soil-integrated bridge system technology, which saved about $300,000 in construction costs. The project to rehabilitate the 16th Street Bridge over Military Road used prefabricated bridge elements and systems and ultra-high performance concrete, which allowed the District DOT to save time and reduce the impact on road users.
Peer Exchange Participants Explore Intersection Control Evaluation
An eight-state peer exchange this week enabled transportation professionals to discuss intersection control evaluation policies and procedures. Participating states included California, Florida, Georgia, Indiana, Minnesota, Nevada, Washington and Wisconsin. A report documenting the exchange will advance the implementation of intersection and interchange geometrics in these and other states and aid in developing tools for evaluating innovative intersections.