November 17, 2016
Innovation of the Month: Regional Models of Cooperation
Transportation stakeholders in many states use regional models of cooperation to collaborate on regional planning as a way to enhance the planning process and produce a better transportation system.
The Joint Planning Advisory Council, a planning partnership for the Arizona Sun Corridor, meets regularly to address regional planning and economic topics. These include the Arizona Department of Transportation's passenger rail corridor study and border commerce flow.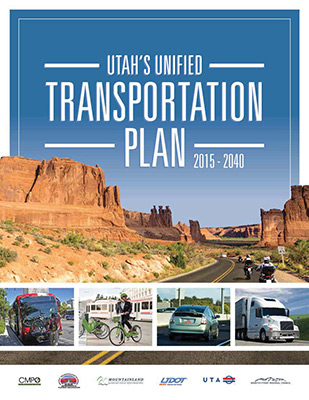 A yearlong multiagency collaboration resulted in the Delmarva Freight Study. The plan summarizes planning and transportation needs to enhance freight movement in the 14-county tristate area of the Delmarva Peninsula in Delaware, Maryland and Virginia.
Utah's four metropolitan planning organizations partnered with the Utah Department of Transportation and Utah Transit Authority to integrate their regional transportation plans into Utah's Unified Transportation Plan. The unified plan identifies road, transit, bike and pedestrian needs in the state from 2015 to 2040.
Read the case studies series on regional models of cooperation for more examples of collaboration in transportation planning.
Innovation Councils Recognized for Excellence
State Transportation Innovation Councils in Kentucky, Massachusetts and Vermont received the first STIC Excellence Awards from the American Association of State Highway and Transportation Officials and Federal Highway Administration.
The annual awards program recognizes STICs that have had a significant impact on fostering a culture of innovation in their states. The awards were announced this week at the AASHTO Annual Meeting in Boston, Massachusetts.
The Kentucky Transportation Cabinet created a senior management position to spearhead integration and standardization of innovative processes throughout the state. Use of high-friction surface treatments and the Safety Edge contributed to an 85 percent drop in roadway crashes. An accelerated bridge construction policy encourages continuous innovation on bridge projects.
The Massachusetts Department of Transportation formed a READi Committee—for review, evaluate, accelerate and deploy innovation—as a central point for reviewing innovations for deployment. The agency holds an annual Innovation and Tech Transfer Exchange to share the newest ideas in transportation technology. Massachusetts used accelerated bridge construction to replace 14 bridges on I-93 over 10 weekends.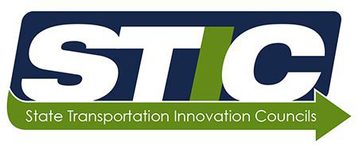 The Vermont STIC Executive Council meets monthly to discuss new ideas and technology advances and how they can be used to meet today's challenges. The Vermont STIC holds an annual meeting to brainstorm innovative ideas with participants from industry, municipalities and associations. The Vermont Agency of Transportation established a Performance, Innovation and Excellence Section to lead innovation efforts.
Hawaii Peer Exchange Explores Road Diets
The city of Honolulu and FHWA hosted a peer exchange and workshop on October 27 and 28 to help Hawaii reach its goal of institutionalizing road diets. More than 70 transportation stakeholders from Hawaii and Guam learned about road diet benefits, feasibility criteria, evaluation methods, multimodal opportunities and public outreach. Participants visited a proposed project, where they developed design solutions to share with the road owner. They also visited a successful road diet installation on Kamehameha Road.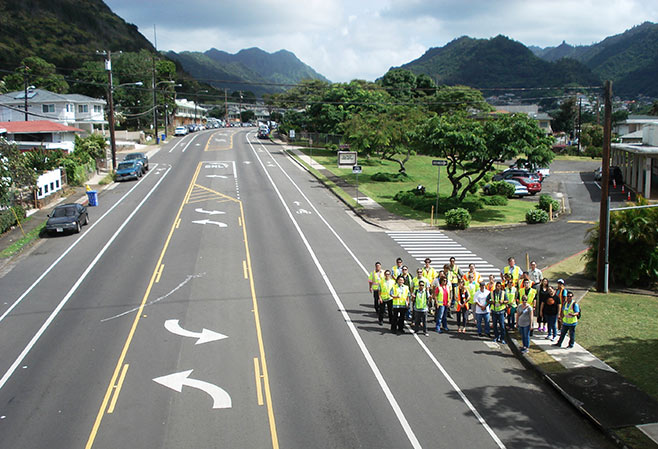 Main Street Project Completed in New Hampshire
The city of Concord, New Hampshire, held a ribbon-cutting ceremony on November 10 to mark the completion of its Main Street reconstruction project. The project, which received a U.S. Department of Transportation TIGER grant, was New Hampshire's first to use the construction manager/general contractor delivery method. The project improved vehicle, bicycle and pedestrian safety and transit accessibility.
New York Hosts Every Day Counts Summit
Transportation professionals met in Albany, New York, on November 1 and 2 for the third of seven regional summits on Every Day Counts round four. After attending sessions on the EDC-4 innovations, participants from Connecticut, Maine, Massachusetts, New Hampshire, New York, Rhode Island and Vermont met in state caucuses to consider the innovations to deploy in 2017 and 2018. The New York State Transportation Innovation Council reports that it plans to consider all 11 of the EDC-4 innovations and is developing an action plan.
Improving Safety Topic of Tennessee Conference
Transportation leaders shared lessons learned and successes on improving safety and mobility at the Tennessee Department of Transportation's Annual Highway Safety and Operations Conference on October 26 to 28 in Nashville. Among the conference exhibits was an FHWA display on using data-driven safety analysis to better target highway safety investments. FHWA and Federal Motor Carrier Safety Administration staff made presentations.
Wisconsin Pursues Traffic Incident Management Training Goal
The Wisconsin Department of Transportation is making progress on its May 2017 goal of training 30 percent of the state's first responders in traffic incident management. By October 31, 21.4 percent of Wisconsin's 27,081 responders had been trained in techniques to clear crashes safely and quickly. By the end of November, all 303 deputies in the Milwaukee County Sheriff's Office are expected to complete training, enabling the county to join a small group of counties nationwide in which all sheriff's deputies are trained in incident response.