March 2, 2017
Innovation of the Month:
Road Weather Management—Weather-Savvy Roads
The Every Day Counts (EDC) innovation of the month for March is road weather management—weather-savvy roads, strategies that enable agencies to manage road systems and inform travelers ahead of and during adverse weather conditions.
Twenty-two percent of all vehicle crashes in the past decade were weather-related. On average, these crashes resulted in about 6,000 deaths and 445,000 injuries a year. About 25 percent of nonrecurring traffic delays are due to adverse weather, and weather-related delays add about $3.4 billion a year to freight costs.
In EDC round four (EDC-4), the Federal Highway Administration is encouraging deployment of two road weather management solutions:
Pathfinder is a collaborative process involving the National Weather Service, transportation departments, and private sector weather service providers to disseminate clear, consistent road weather information.
Integrating mobile observations involves collecting weather and road condition data with fleet vehicles to improve transportation system management during adverse weather.
View an EDC-4 webinar on weather-savvy roads.
Contact Paul Pisano of the FHWA Office of Operations or Ray Murphy of the FHWA Resource Center for information and technical assistance.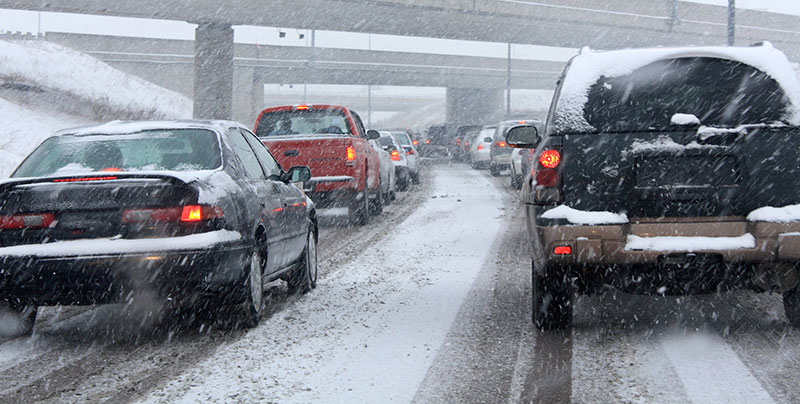 Minnesota Demonstrates Process for Bridge Project
Using the construction manager/general contractor project delivery method enabled the Minnesota Department of Transportation to test a process it plans to use on the Smith Avenue High Bridge redecking project in St. Paul. A feature of the tied-arch bridge over the Mississippi River is post-tensioning tendon ties. The project team created a full-size model of one of the bundled tendons to test and validate the detensioning process to be used in the redecking and tendon bundle replacement. At a February 17 demonstration, the team completed a test of the process on the model, successfully showing how the tendon bundles can be detensioned safely.
Missouri Bridges Project Recognized for Engineering Excellence
A Missouri Department of Transportation design-build project won a 2017 Grand Award from the American Council of Engineering Companies of Missouri. The Columbia I-70 Bridges project involved replacing six bridges with five new bridges. The project team used accelerated bridge construction techniques to build three of the bridges near I-70 before using slide-in bridge construction to install the structures in their permanent positions during weekend lane closures.
Washington Floating Bridge Wins Design-Build Award
The Washington State Department of Transportation's State Route 520 floating bridge and landings project won the 2016 Excellence in Design Engineering Award from the Design-Build Institute of America. The project to design and build the world's longest floating bridge is expected to be completed this year. The structure between Seattle and Medina provides a safer, more reliable link between the two economic hubs on either side of Lake Washington.