April 13, 2017
Innovation of the Month:
Automated Traffic Signal Performance Measures
The Federal Highway Administration is promoting automated traffic signal performance measures (ATSPMs) through Every Day Counts (EDC) as a way to improve on traditional signal retiming processes by providing continuous performance monitoring capability.
The technology is cost effective, as ATSPMs can be applied to a wide range of signalized intersections and use existing infrastructure. ATSPMs can support the validation of other operational strategies and technologies, such as adaptive signal control and connected vehicle applications.
ATSPMs offer several benefits:
A shift to proactive operations and maintenance practices can improve safety by reducing the traffic congestion that results from poor and outdated signal timing.
ATSPMs provide the information needed to deliver high-quality service to customers, with significant cost savings for agencies.
Active monitoring of signalized intersection performance helps agencies address problems before they become complaints.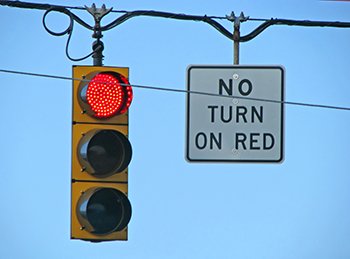 See presentations from a Traffic Signal Performance Measures workshop at Purdue University for background and technical information on ATSPMs.
Mark your calendar to participate in a monthly webinar series on ATSPMs hosted by the National Operations Center of Excellence, beginning June 1 with "Are Your Traffic Signals Ready for ATSPMs?"
Learn About Effective State Transportation Innovation Councils
Go to the State Transportation Innovation Councils (STIC) playlist on the FHWA YouTube channel to watch videos from a Transportation Research Board workshop on elements of effective STICs. The purpose of the January workshop was to help connect STICs facing challenges to others in the national network that may have already overcome these challenges. In the workshop videos, speakers from STICs explore origins of innovations, outreach and communication, change management, and an emerging STIC perspective.
New Traffic Incident Management Requirements Adopted in Kentucky
Efforts continue in Kentucky to expand emergency responders' use of traffic incident management (TIM) techniques to improve safety for motorists and responders. Effective April 1, the Kentucky State Police requires all wrecker service owners and drivers to complete TIM responder training to be eligible for placement on the agency's wrecker log. In 2015, the Kentucky State Police integrated TIM responder training into its cadet training curriculum. The Kentucky Fire Commission and the Kentucky Board of Emergency Medical Services have also institutionalized TIM in their training programs.
Traffic Incident Management Workshop Held in Montana
The Montana TIM Steering Committee hosted a TIM train-the-trainer workshop for emergency responders on April 5 and 6 in Helena. The workshop included tabletop exercises and a staged incident scene that enabled participants to better understand the roles of various disciplines in clearing traffic incidents safely and quickly. The new instructors will be instrumental in continuing the effort to train Montana first responders in TIM techniques. Montana TIM Steering Committee members include the Montana Department of Transportation, FHWA, Montana Highway Patrol, and towing, emergency medical service, and firefighting organizations.