April 20, 2017
Innovation of the Month:
Automated Traffic Signal Performance Measures
Automated traffic signal performance measures (ATSPMs) enable highway agencies to manage performance and improve safety and customer service while reducing congestion and costs.
ATSPM technology is the outcome of collaboration among the Federal Highway Administration, American Association of State Highway and Transportation Officials, State transportation departments, and academia.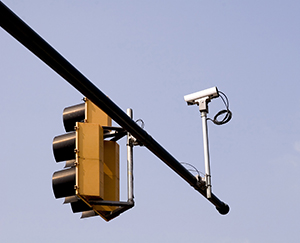 A Transportation Pooled Fund Program study on
Traffic Signal Systems Operations and Management
produced open source software that provides a framework for continued innovation in data analysis techniques that can be applied to ATSPMs. The Indiana Department of Transportation led the study, with participation from 11 State transportation departments, the city of Chicago, and FHWA.
An AASHTO Innovation Initiative effort on ATSPMs led to implementation of the technology in several States and a community of peers ready to share implementation experience. Visit the AASHTO Innovation Initiative Web page on ATSPMs for details.
Register for a webinar on "Using Performance Measures to Justify Signal Systems on Arterials" from 10:30 a.m. to 12 noon ET on May 4.
Arizona Explores Endangered Species Act Agreement
The Arizona Department of Transportation, FHWA, and U.S. Fish and Wildlife Service (USFWS) met April 4 to discuss creating an Endangered Species Act programmatic agreement for projects in Arizona. The agreement would be used to shorten consultation times with USFWS for projects that could potentially impact imperiled species. Meeting participants discussed approaches to an agreement, including the species to be covered and any geographical limitations to the agreement.
Bridge Slide-in Accelerates Indiana Project
Construction began April 17 on an Indiana Department of Transportation project to replace the I-70 bridges over State Route 121 near Richmond. The project, being built with accelerated bridge construction technologies, is the State's second to use slide-in bridge construction, in which a bridge is built on temporary supports and slid into place. The bridges are scheduled to be finished by the end of this construction season, ahead of the May 2018 contract completion date. The project received Accelerated Innovation Deployment Demonstration program funds.
Kentucky Updates Project Collaboration System
The Kentucky Utilities and Rail Tracking System (KURTS) is slated to be in full production this spring. The Web-based system allows utility and railroad companies to access and contribute information on Kentucky Transportation Cabinet (KYTC) projects, enhancing project transparency and stakeholder collaboration. KURTS was riginally used for utility coordination processes, but the newest version extends the application to include railroad crossing safety projects and railroad coordination work on KYTC projects. State Transportation Innovation Council Incentive program funds helped KYTC develop and deploy KURTS.
Nevada Hosts Partnering Practices Conference
The Nevada Department of Transportation hosted a national conference on how to make a transportation construction partnering program successful on April 4 through 6 in Reno. More than 110 construction professionals from State and local agencies and private industry participated in training and shared experiences with e-Construction and partnering. The conference featured presentations on partnering and alternative contracting methods, risk-based partnering, and partnering and e-Construction in today's digital world.
Agencies Discuss Local Projects at Oregon Exchange
The Oregon Department of Transportation (ODOT) and FHWA partnered on a peer exchange on locally administered Federal-Aid projects on April 11 and 12. The event enabled participants from the Georgia, Nevada, and Washington Departments of Transportation to join ODOT staff to review how they administer local Federal-Aid Highway program projects. They also discussed the resources required to implement a certification program, which allows certified local agencies to manage all or part of their own Federal-Aid projects, saving time and money.
Major Projects Topic of Wisconsin Event
A peer exchange in La Crosse, WI, on April 11 and 12 enabled participants from the Iowa, Minnesota, and Wisconsin Departments of Transportation and FHWA to share strategies for managing major projects. Staff from the Iowa agency, an e-Construction leader, reviewed electronic data collection and e-ticketing practices and a new approach to budgeting for performance-based design. Minnesota staff discussed how the agency integrated alternative contracting methods, including design-build and construction manager/general contractor, into the project delivery program. Wisconsin staff covered the agency's experiences with major projects and change management.
Participate in eNEPA 2.0 Webinar
FHWA's eNEPA 2.0 is a new version of a free electronic interagency collaboration support tool. One of the tools featured in the EDC-4 effort on integrating National Environmental Policy Act (NEPA) and permitting processes, eNEPA 2.0 is designed to improve interagency collaboration on developing environmental documents and reduce the time it takes to conduct project reviews under NEPA. Updates in eNEPA 2.0 include customizable workflows, improved document review functions, and a dashboard function. An April 25 webinar for State transportation department and FHWA staff will demonstrate the tool. Contact Andrew Brunner at andrew.brunner@dot.gov or 202-366-4651 to participate.