April 27, 2017
Innovation of the Month:
Automated Traffic Signal Performance Measures
The Utah Department of Transportation (UDOT) is one of about 26 State and local transportation agencies already implementing automated traffic signal performance measures (ATSPMs) to manage traffic more effectively and improve mobility.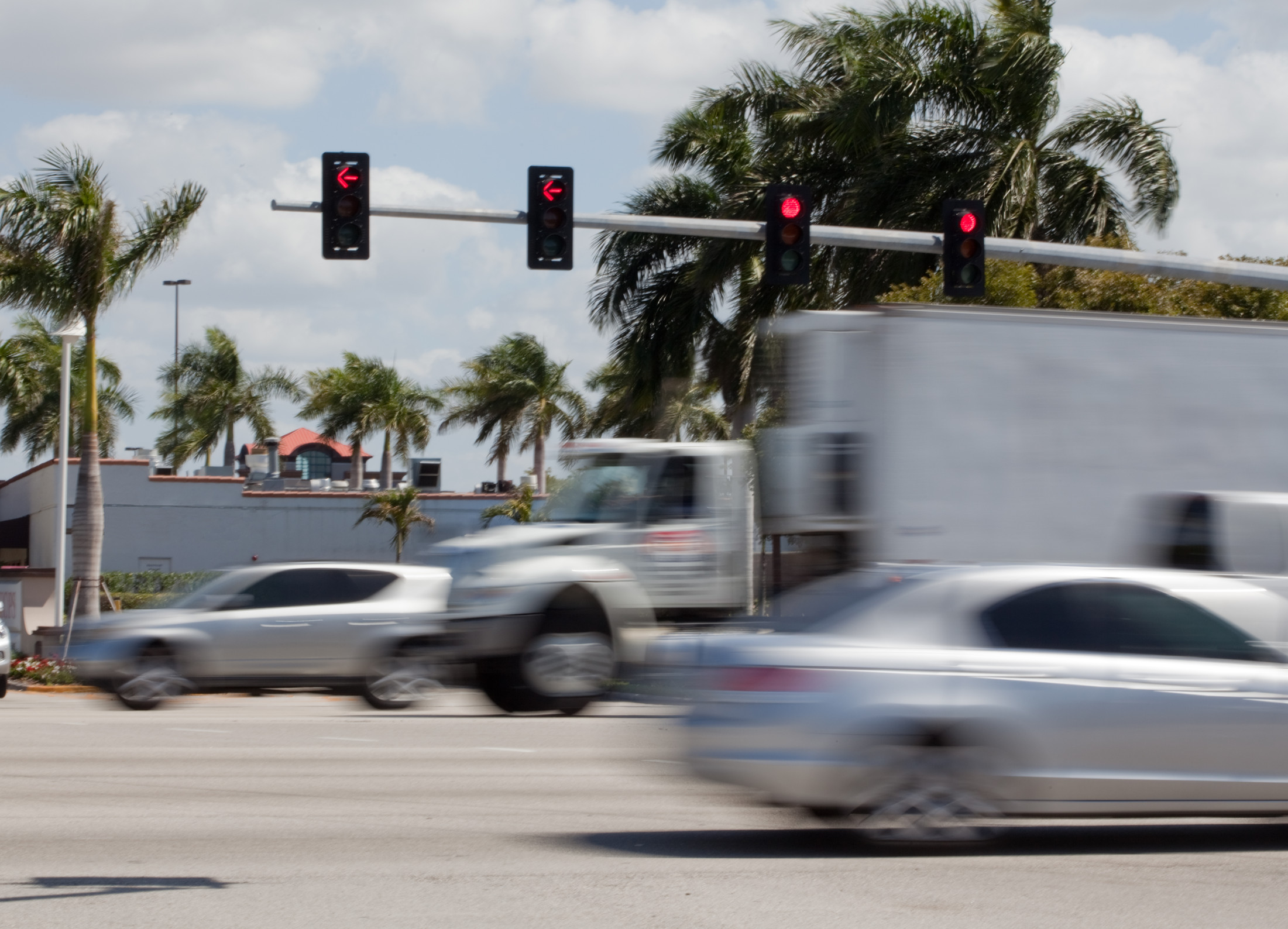 UDOT has deployed ATSPMs at 1,778 of the State's 2,019 traffic signals. The agency reports that ATSPMs show real-time and historical performance at signalized intersections and increase safety by reducing traffic congestion and the percentage of vehicles that arrive on a red light. ATSPMs provide the agency with the information needed to deliver high-quality service to motorists and respond to issues at signalized intersections faster and more consistently with operational objectives.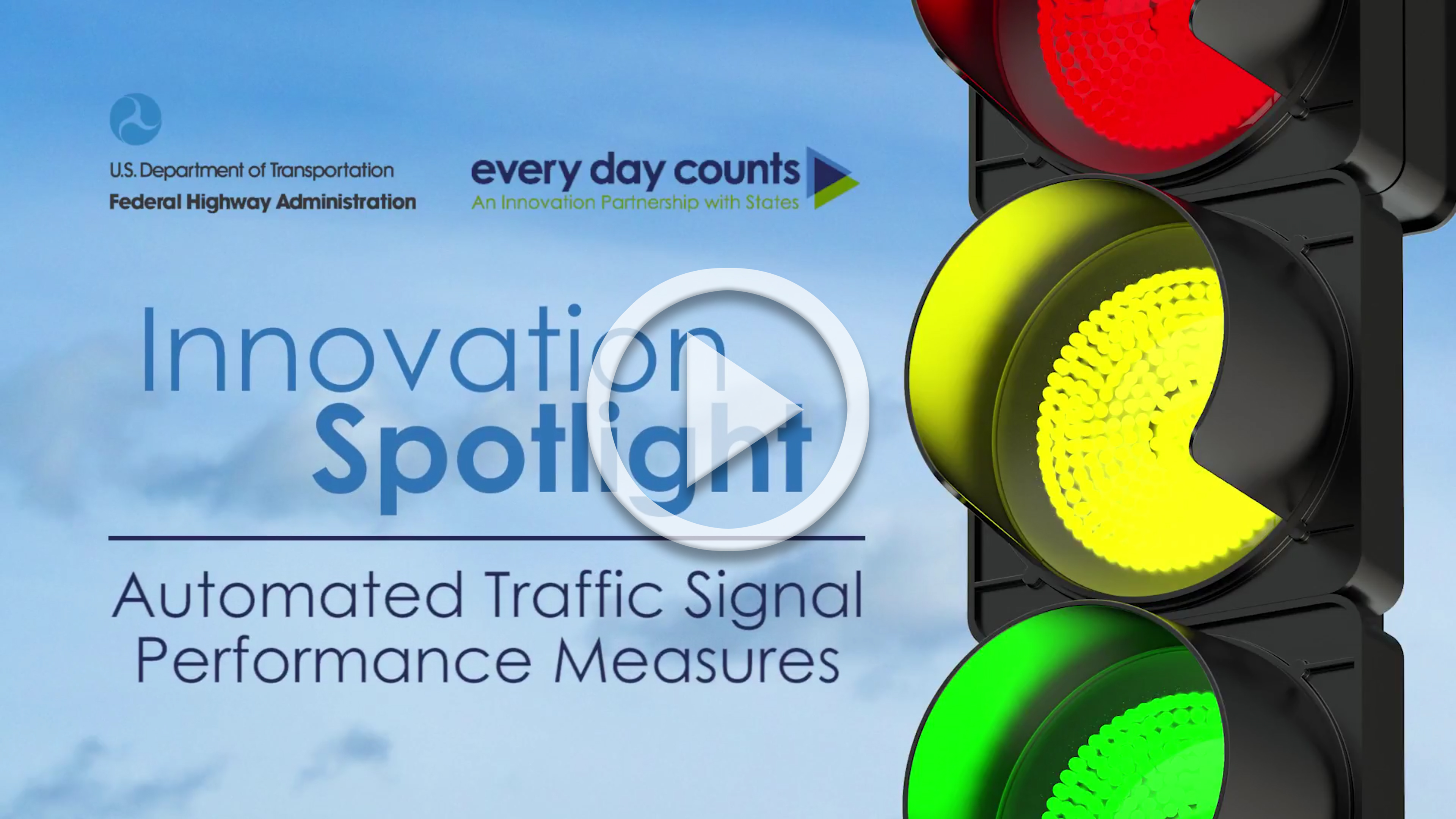 UDOT developed Open Source
software
to support data collection and analysis functions, and has made it available at no cost via the FHWA
Open Source Application Development Portal
.
View and use the UDOT ATSPMs application to evaluate traffic signal performance measures in Las Vegas, NV; Seminole County, FL; or Utah.
Improving the Quality of Environmental Documentation in Arizona
The Arizona Department of Transportation teamed up with FHWA April 25 and 26 to learn about the principles of implementing quality environmental documentation (IQED). The training included how to make documents easier to read using different formats, while demonstrating compliance with National Environmental Policy Act (NEPA) and other applicable environmental laws. Many of the examples are derived from lessons learned on other FHWA projects. Agencies interested in learning more about the IQED principles can contact Rob Ayers at the FHWA Resource Center to request a workshop.
Florida Explores Automated Traffic Signal Performance Measures
The Florida Department of Transportation met with FHWA this week to learn how to use goals and objectives to improve the management of its traffic signal programs. FHWA gained insight into how some of Florida's local agencies manage signal programs and whether Automated Traffic Signal Performance Measures, an EDC-4 innovation, would help improve current management systems. As a result of the meeting, FHWA will work with the State to develop actions to further engage the local agencies.
Illinois Hosts Traffic Incident Management Workshop
The Illinois Traffic Incident Management (TIM) Technical Advisory Group (TAG) held a train-the-trainer session April 12 and 13. Fifty people participated including nearly 20 new trainers. Master trainers used a simulated multi-car crash to show how quickly TIM vehicles can remove disabled cars from the roadway. On the second day, new trainers presented short segments of the TIM training so the master trainers could evaluate them and provide feedback. All of the new trainers were accepted into the training program. The Illinois TIM TAG is comprised of staff from the Illinois Department of Transportation, FHWA Illinois Division, Illinois State Police, Illinois Tollway, fire departments, and the towing industry.
Read About Demonstration Projects
Two new reports document Accelerated Innovation Deployment Demonstration projects that received incentive funds to use geosynthetic reinforced soil-integrated bridge system (GRS-IBS) technology to save time and money. White Swan Bridge Replacement discusses details and lessons learned on an Ohkay Owingeh Tribe project in New Mexico that used GRS-IBS and a precast superstructure. Gifford Pinchot National Forest Layout Creek Bridge Project describes a U.S. Forest Service project in Washington that deployed GRS-IBS and a superstructure designed with prefabricated presetressed concrete beams.
Webinar Highlights eNEPA 2.0
Participants in an April 25 webinar learned about FHWA's eNEPA 2.0, a new version of a free interagency collaboration support tool. One of the tools featured in the EDC-4 effort on integrating National Environmental Policy Act (NEPA) and permitting processes, eNEPA 2.0 includes customizable workflows, improved document review functions, and a dashboard function. FHWA designed eNEPA to improve the quality of interagency collaboration in developing environmental documents and to reduce the time it takes to conduct environmental reviews for projects under NEPA.