July 13, 2017
Innovation of the Month:
Ultra-High Performance Concrete Connections
Ultra-high performance concrete (UHPC) has been used in the construction of more than 180 bridges in North America, in most cases to make strong field-cast connections between prefabricated bridge elements.
UHPC allows for small, cost-effective connections that require less concrete. UHPC connections offer several benefits when used in bridge construction:
The mechanical properties of UHPC allow for design of common connection details in ways that promote ease and speed of construction.
UHPC connections simplify fabrication and assembly.
Field-cast UHPC connections can provide better long-term performance than connections constructed by conventional methods.
View an interactive map of transportation projects built in the United States and Canada using UHPC technology.
Watch webinars on UHPC connections for prefabricated bridge elements.
Attend a UHPC connections workshop on December 6 at the 2017 National Accelerated Bridge Construction Conference in Miami, FL, and save the date for the Second International Interactive Symposium on UHPC on June 2 to 5, 2019, in Albany, NY.
State transportation agencies interested in hosting an EDC UHPC workshop can contact Mark Leonard of the Federal Highway Administration Resource Center. Upcoming workshops are scheduled in Louisiana on September 14 and Arizona on October 11.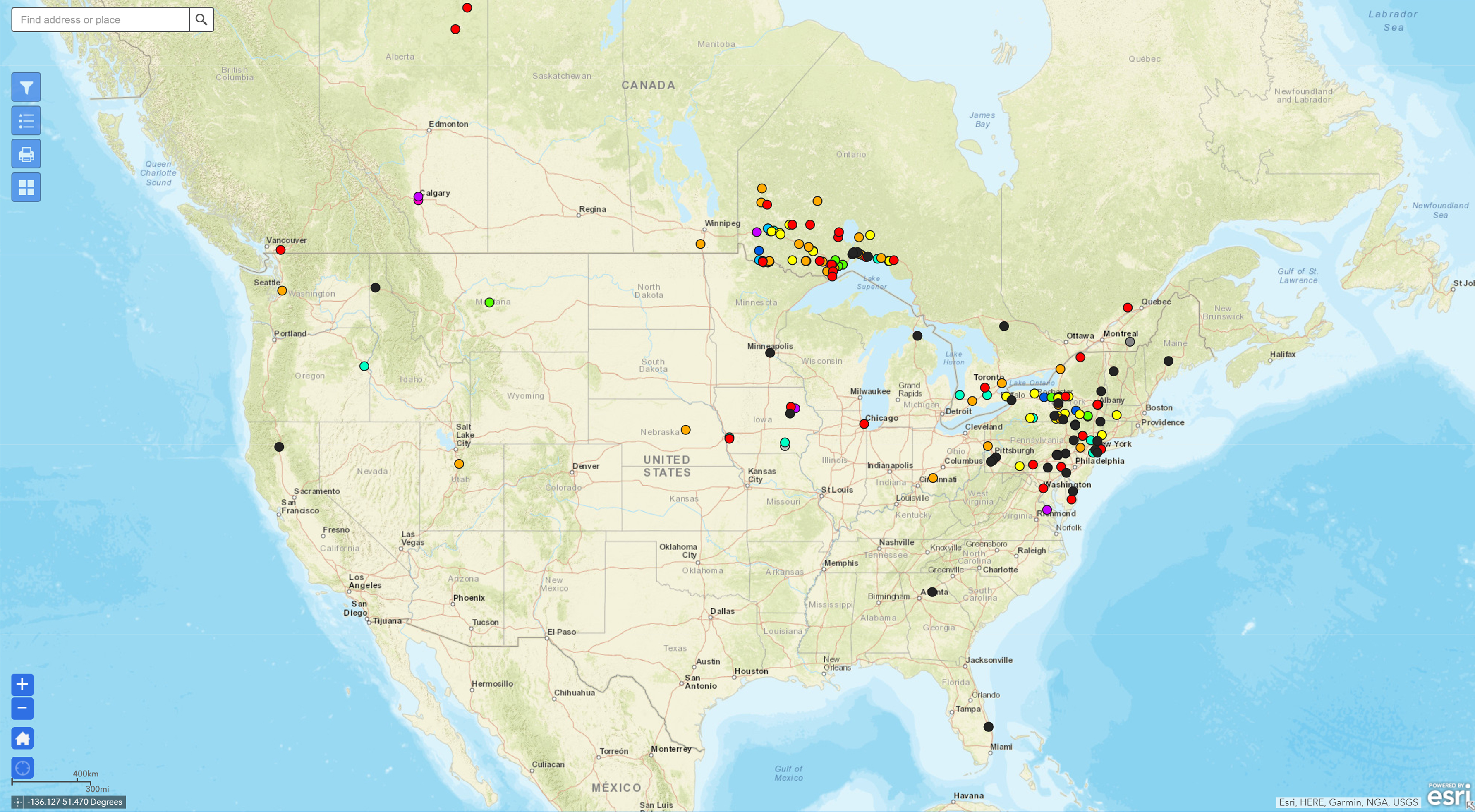 American Transportation Awards Recognize Projects Featuring EDC Innovations
Every Day Counts innovations such as roundabouts, 3D engineered models, and design-build contracting are helping highway agencies build award-winning projects, including three recognized on June 28 in the western regional America's Transportation Awards competition. The American Association of State Highway and Transportation Officials, AAA, and the U.S. Chamber of Commerce sponsor the competition to recognize the best transportation projects at the regional and national levels.
The Colorado Department of Transportation won in the Operations Excellence—Medium Project category for its I-70 Mountain Express Lane project to reduce traffic delays on a primary route from Denver to the mountains. In addition to an express lane for peak-traffic use, the project included a roundabout, bridge reconstructions, and bike and pedestrian facility improvements.
The Idaho Transportation Department won in the Best Use of Technology and Innovation—Small Project category for its U.S. 20 Thornton Interchange project to improve safety and traffic flow between Idaho Falls and Sugar City. The project team used 3D modeling and automated machine guidance and coordinated closely with a railroad and utilities to save money and time.
The Texas Department of Transportation's SH 99/Grand Parkway Segments F&G project won in the Operations Excellence—Large Project category. Part of the proposed Grand Parkway around the Houston area, the segments were built using design-build project delivery. Design-build unified the flow of work for faster delivery, lower costs, and better design.
See the Latest Issue of Innovator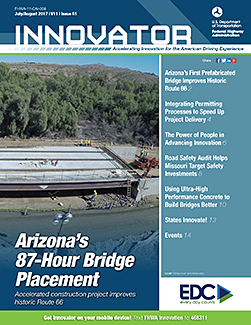 Read the new issue of the Innovator newsletter to learn how the Arizona Department of Transportation and Mohave County used prefabricated bridge elements to accelerate construction of a bridge during an 87-hour road closure. Also, learn how synchronized environmental and permitting reviews lead to projects with reduced environmental impacts and time and money savings and how the prospect of improving the strength and durability of prefabricated bridge component connections is driving interest in UHPC.