December 14, 2017
Innovation of the Month:
Collaborative Hydraulics: Advancing to the Next Generation of Engineering
Through Collaborative Hydraulics: Advancing to the Next Generation of Engineering (CHANGE), the Federal Highway Administration is encouraging wider use of new hydraulic modeling tools to improve project quality and communication among project stakeholders.
Hydraulic modeling and design of bridges, culverts, and other structures involving waterways are important to ensure the safety of the traveling public, deliver cost-effective structures, and minimize adverse effects on the environment.
The next-generation hydraulic tools being promoted through the CHANGE initiative offer several benefits:
Improved quality and resiliency—Better representations provide planning and design teams with better data, leading to improved project quality.
Enhanced collaboration—Three-dimensional (3D) graphical visualizations derived from 2D models offer better tools for communicating the often complex interactions among waterways, the transportation infrastructure, and the surrounding environment.
Streamlined delivery—Improved collaboration through 2D and 3D visualizations offers potential for reducing environmental, regulatory, engineering, and other challenges to project delivery.
Watch the EDC-4 summit session on collaborative hydraulics for an overview of how States are using the innovation to improve project design and delivery.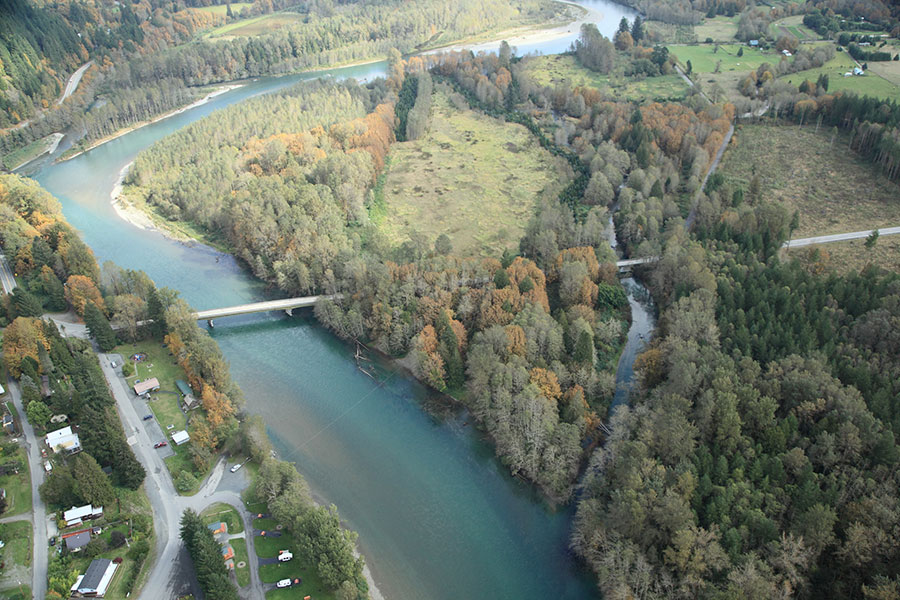 Every Day Counts Innovations Enhance Safety Programs
Several programs recognized in the 2017 National Roadway Safety Awards competition used Every Day Counts innovations, including data-driven safety analysis (DDSA):
The use of DDSA helped engineers identify a roundabout as the preferred design alternative for a Burlington County, NJ, intersection that experienced severe crashes. After the roundabout was built, right-angle and left-turn crashes dropped 100 percent at the location. The New Jersey Department of Transportation (NJDOT) now promotes roundabouts for State roads and has a pilot roundabout program for intersections under local jurisdiction. Contact Sophia Azam of NJDOT for information.
In the last decade, 8,752 motorists died on Missouri's roads. As part of its Toward Zero Deaths strategy, the Missouri Department of Transportation (MoDOT) used DDSA to identify 31 locations with safety concerns. Five design-build teams competed to offer MoDOT cost-effective safety treatments based on Highway Safety Manual analysis. The winning bid included high-friction surface treatments, a roundabout, and other safety measures that are expected to prevent 73 fatal and serious injury crashes over 10 years. Contact Bill Schnell of MoDOT for information.
To evaluate whether safety investments achieved their potential, the Tennessee Department of Transportation (TDOT) used DDSA to analyze the effectiveness of safety projects in its Highway Safety Improvement Program from 2010 to 2015. The analysis showed a 60 percent reduction in overall crash frequency after recommended countermeasures were implemented and identified locations in need of further study or safety improvements. Contact Brandon Darks of TDOT for information.
See the Noteworthy Practices Guide for more information on safety efforts honored in the competition, sponsored by FHWA and the Roadway Safety Foundation.
Peer Exchange Explores Impactful Weather Messaging
Limited space, words, and driver attention make it challenging to create effective messages about weather events for dynamic message signs (DMS). As part of the weather-savvy roads Pathfinder initiative, FHWA hosted a virtual peer exchange during which panelists from Colorado, Idaho, Montana, and Utah shared their practices on DMS weather messaging. The speakers emphasized making messages impactful, such as crafting messages about forecasted conditions that can help travelers take appropriate action on return times or alternate routes. They also provided examples of actionable messages, such as "45 MPH WINDS—SEMI-TRUCKS USE CAUTION." See Pathfinder resources in the weather-savvy roads toolkit for the webinar recording and example DMS guidelines.
Send Us Your Every Day Counts Stories
Share your experiences using Every Day Counts (EDC) innovations with EDC News readers. We're looking for one-paragraph stories on the highway transportation challenge your agency faced, how you implemented an EDC innovation to address the challenge, and the impacts or results, such as improvements in safety, mobility, and quality and savings in time, money, and lives. Include a link to a web page or online report or a staff member's name and contact information for readers who want more information. Stories can feature innovations from any EDC round. Send your ideas to innovation@dot.gov. Contact Jeff Zaharewicz with questions.