December 21, 2017
Innovation of the Month:
Collaborative Hydraulics: Advancing to the Next Generation of Engineering
Transportation agencies participating in Collaborative Hydraulics: Advancing to the Next Generation of Engineering (CHANGE) are adopting modern hydraulic tools that can lead to better design and more efficient delivery of projects involving waterways.
Next-generation hydraulic design tools can be used in a variety of applications:
Analysis of bridge options
Evaluation of complex floodplain geometry
Flood risk assessment and flood mapping
Bridge scour and scour countermeasure analysis
Channel stability analysis and channel restoration
Fish habitat analysis
After taking 2D hydraulic modeling training from the Federal Highway Administration's National Highway Institute, the Georgia Department of Transportation completed 2D modeling on several bridge projects. The agency found that using 2D hydraulic modeling provided more accurate visualization of water surface elevations and flow distributions through multiple bridge openings.
The Alaska Department of Transportation and Public Facilities developed a 2D hydraulic modeling review guidance document with the University of Alaska Fairbanks. The agency developed a 2D model for the Chilkat River for a road project. The model was used to verify the proposed locations of bank protection and habitat enhancement features.
The Montana Department of Transportation (MDT) first used 2D modeling on a bridge repair project to better understand the hydraulic conditions that caused the bridge to fail because of scour, the erosion of riverbed material around bridge foundations. Since then, MDT has expanded the use of 2D hydraulic modeling to most of its bridge projects and obtained FHWA training for the agency's entire hydraulic design staff and consultants.
See FHWA's hydraulic engineering web page for guidance, research, and training information.
View a series of on-demand videos on collaborative hydraulics.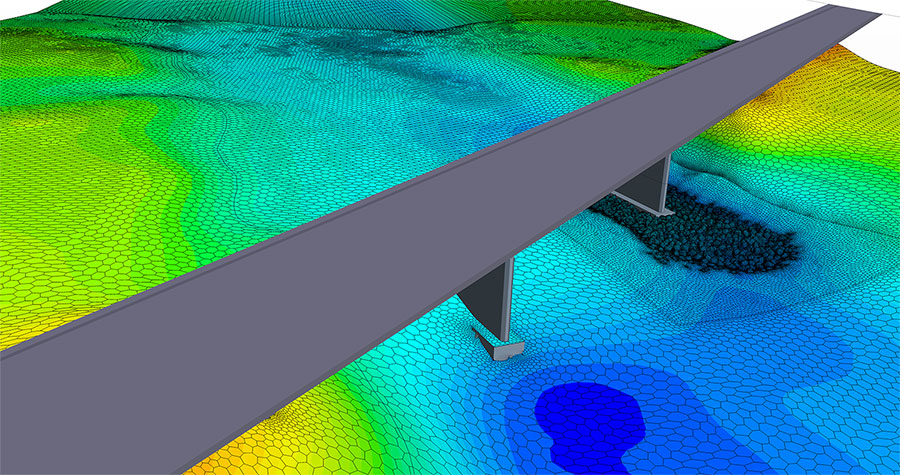 Delaware Fair Showcases Employee Innovations
About 150 Delaware Department of Transportation (DelDOT) employees attended the agency's first Innovation Fair to see displays on innovations their colleagues designed to meet the agency mission to be innovative and efficient and provide superior customer service. An example is the Third Eye, a mirror that mounts on the plow on snowplows with wings to eliminate the blind spot when the wing is raised. This improves visibility and safety during snow removal operations. Another innovation is a truck hitch mount to hold maintenance operation warning signs, such as "MOWER AHEAD." This saves time on moving and setting up signs and ensures that signs remain close to work in progress, enhancing safety for workers and motorists. View a video of event highlights. Contact LiWen Lin of DelDOT for information.
Explore Innovation at Transportation Research Board Meeting
Meet the EDC team and learn about the eleven innovations in Every Day Counts round four, at booth #526, during the TRB Annual Meeting (January 7–11, 2018, in Washington, DC).
Also join us for the following sessions:
FHWA: Leadership in Innovation (session #443 at 3:45 p.m. on Monday, January 8th) – a panel from around the nation will explore strategies to mitigating risk when deploying innovations, with a focus on financial, organizational, and performance risk.
The Power of Innovation: Capturing the Value of Investments in Innovation (session #797 at 10:15 a.m. on Wednesday, January 10th) – a discussion on quantifying return on investment, qualifying value, and communicating the impact of innovations.
See a list of innovation-related exhibits and sessions to plan your TRB schedule.
Send Us Your Best Innovation Suggestions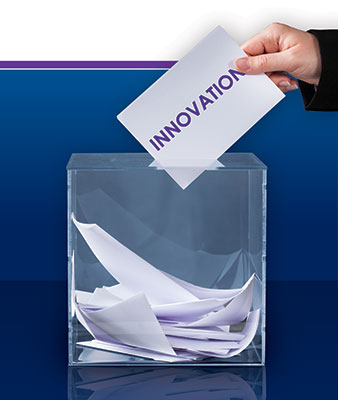 This is your opportunity to help identify proven, market-ready innovations to enhance highway safety, shorten transportation project delivery time, cut traffic congestion, and improve environmental sustainability. Your ideas could be included in the roster of Every Day Counts round five (EDC-5) innovations that transportation stakeholders will collaborate to implement in 2019 and 2020. See the
EDC-5 Call for Ideas
web page for information on submitting suggestions by January 18, 2018. Contact
Julie Zirlin
of the FHWA Center for Accelerating Innovation with questions.