February 1, 2018
Innovation of the Month:
Using Data to Improve Traffic Incident Management
The Every Day Counts round four (EDC-4) innovation of the month for February is using data to improve traffic incident management (TIM). Increasing the amount, consistency, and quality of TIM data collection supports development of performance measures for evaluating and improving traffic incident response.
 
The EDC team on using data to improve TIM conducted workshops with 15 States to help them identify goals and objectives. The team also assisted 10 States to review existing systems, data, and report mechanisms and develop recommendations to improve and streamline processes and increase the use of existing data. Peer-to-peer exchanges have energized stakeholders to make positive changes in their States.
States pursing the innovation are reporting progress:
The Indiana Department of Transportation achieved two of its goals: training traffic management center operators to record key data for roadway and incident clearance times and transforming existing text data to numerical formats to support data analysis.
The South Carolina Department of Transportation is changing its traffic management center software to accommodate the collection of three national TIM performance measures: length of time travel lanes are closed, length of time responders are on an incident scene, and number of secondary crashes.
The Wyoming Department of Transportation implemented a crash reporting software update to include a section on secondary crashes.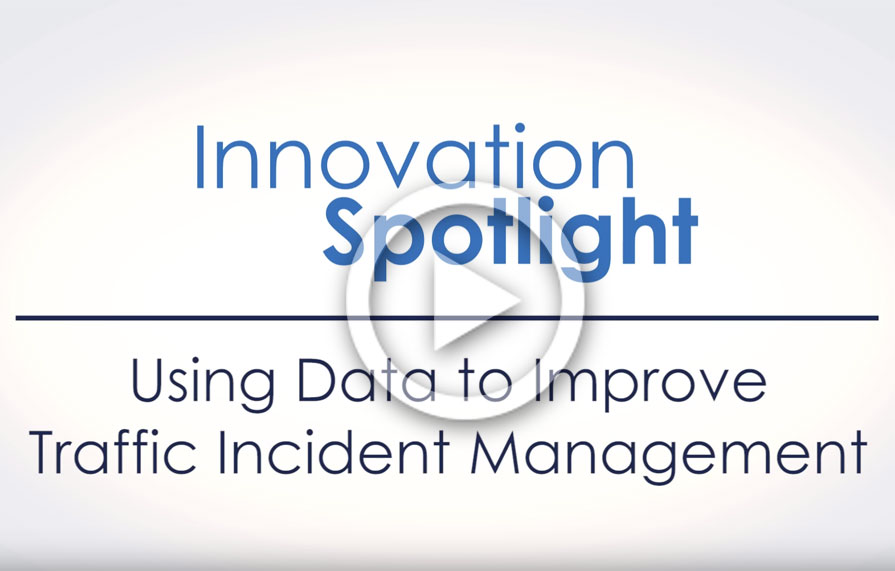 View an Innovation Spotlight
video
on using data to improve TIM.
Contact Paul Jodoin of the Federal Highway Administration Office of Operations for information and technical assistance.