March 22, 2018
Innovation of the Month:
Data-Driven Safety Analysis
Transportation departments are integrating data-driven safety analysis (DDSA) into their policies, processes, and projects to better target investments and enhance highway safety.
One approach they're applying is systemic analysis, which uses DDSA tools to identify locations that are at the highest risk for severe crashes. Practitioners can then prioritize projects based on risk and apply cost-effective safety treatments such as chevron signs or rumble strips to reduce severe crashes across the whole at-risk system.
One agency applying systemic DDSA is the Minnesota Department of Transportation (MnDOT), which used the Federal Highway Administration's Systemic Safety Project Selection Tool to conduct a statewide crash analysis. The analysis showed that more severe crashes occurred on the county highway system than the State system and that the majority of these crashes were rural, involved roadway departure, and happened on curves. Using this information, MnDOT collaborated with the State's 87 counties on road safety plans to identify low-cost safety projects to implement on a systematic basis. Other States developing plans based on the tool include Iowa, Kansas, Nebraska, and North Dakota.
View a video on how Minnesota agencies are applying DDSA on State and local roadway systems.
View a video on DDSA in the safety management process.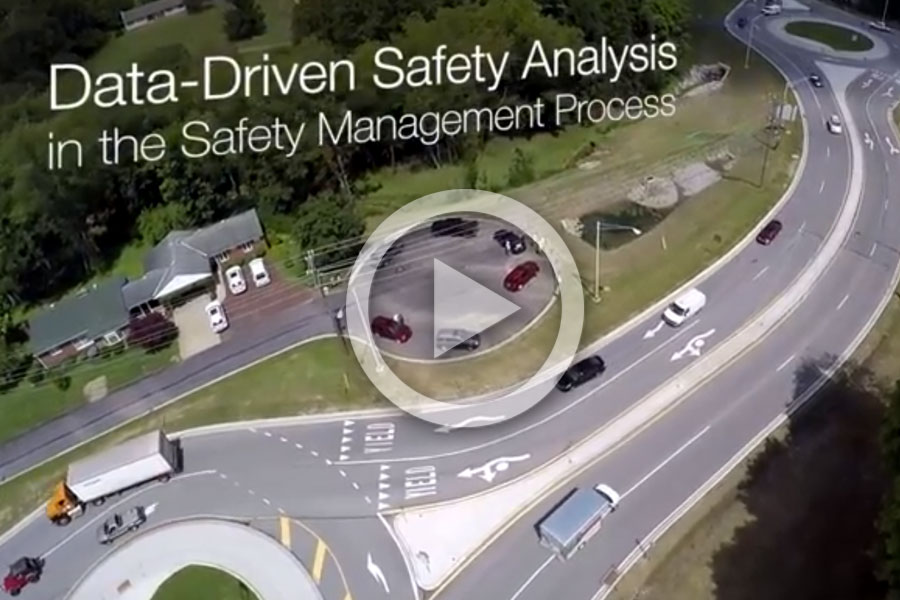 Arizona Implements Road Weather Management Strategies
Among the agencies deploying road weather management—weather-savvy roads strategies is the Arizona Department of Transportation (ADOT), which conducted a Pathfinder pilot during the summer 2017 monsoon season. The pilot enhanced collaboration between ADOT and the National Weather Service (NWS) and enabled better consensus on weather event response. As a result of the pilot, ADOT will implement Pathfinder in the Flagstaff area on I-17 and I-40. ADOT also equipped 75 percent of its snowplow fleet with automatic vehicle location technology and has management tools in place to access post-storm data and develop reports. The State is integrating plow data into a road weather information system for NWS forecasting and radar imaging. For information and technical assistance on road weather management, contact Paul Pisano or Ray Murphy of FHWA.
Ohio Takes Local Public Agency Days to the Grassroots Level
With the help of State Transportation Innovation Council (STIC) Incentive funds, the Ohio Department of Transportation (ODOT) held "Local Public Agency Days at the Grassroots Level" sessions in ODOT's 12 districts. Conducting district-level sessions instead of regional meetings enabled ODOT to better respond to local agency needs in each district and encouraged collaborative discussions between ODOT and local agency staff on innovation implementation. Each session focused on local agency deployment of e-Construction, road diets, and DDSA, as well as topics geared to that district, such as local project scoping and scheduling, performance-based practical design, and the Ohio Bridge Partnership Program. As a result of the STIC project, ODOT plans to continue regular district-level meetings for local agencies, supporting ODOT's stakeholder partnering with local agencies on project and program delivery. For information, contact Andrea Stevenson of ODOT.