April 12, 2018
Innovation of the Month:
Automated Traffic Signal Performance Measures
Automated traffic signal performance measures (ATSPMs) are changing the way transportation agencies manage traffic signal systems.
The Utah Department of Transportation (UDOT) reports that ATSPMs enable the agency to address issues more quickly and optimize signals more efficiently, allowing the agency to accomplish more with the same resources. Of the 2,085 signals in Utah, 88 percent have ATSPMs. UDOT is updating its ATSPM software to add a 15-minute aggregate database and reporting tool to facilitate long-range views of the data as well as corridor-level analysis.
The city of Overland Park, KS, began using ATSPMs developed by UDOT after learning of the system in a webinar. Since then, the city has added all 181 traffic signals capable of collecting data to the system and plans to upgrade the remaining 85 signals to ATSPM-compatible controllers. Continuous collection of ATSPM data allowed the city to replace various manual data collection processes and proactively identify operational and equipment issues.
The Georgia Department of Transportation (GDOT) maintains one-third of the State's 9,500 traffic signals. Equipped with the ability to report high-quality data, GDOT uses ATSPMs as its primary tool to improve operations and manage maintenance of its traffic signal network.
View "Are Your Traffic Signals Ready for Automated Traffic Signal Performance Measures?" webinar.
Download ATSPM software at the Federal Highway Administration's Open Source Application Development portal.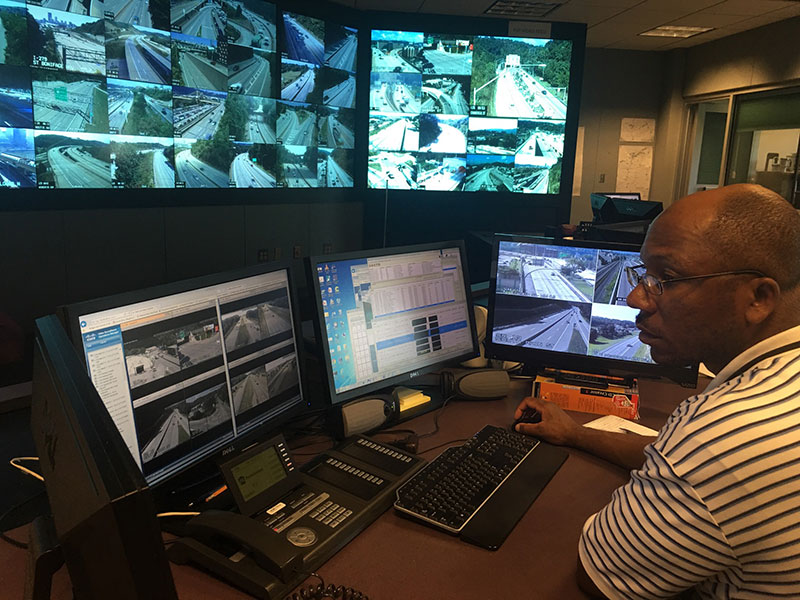 Nebraska Helps Local Agencies Advance Transportation Asset Management
State Transportation Innovation Council Incentive funds enabled the Nebraska Local Technical Assistance Program (LTAP) to launch a project to help local agencies develop transportation asset management programs. The project was designed to provide the tools, training, and technical support Nebraska communities need to adopt transportation asset management processes to improve decision making and planning. In its initial effort, the Nebraska LTAP partnered with the village of Malcolm to consolidate information kept in various paper records and create an inventory of transportation infrastructure assets to use as a strategic community planning tool. For information, contact Terri Nihil of the Nebraska LTAP.
Every Day Counts Progress Report Spotlights Innovation Deployment Accomplishments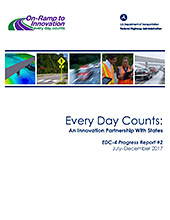 EDC-4 Progress Report #2 summarizes the status of innovation deployment for the 11 innovations in the fourth round of Every Day Counts as of December 2017, halfway through the 2-year cycle. Read deployment highlights for each innovation and view maps and charts to learn how implementation is advancing in States across the country.