April 26, 2018
Innovation of the Month:
Automated Traffic Signal Performance Measures
State and local agencies across the country are advancing the Every Day Counts initiative on automated traffic signal performance measures (ATSPMs).
The Alabama Department of Transportation, city of Tuscaloosa, University of Alabama, and FHWA are partnering to deploy ATSPMs at 85 intersections in the Tuscaloosa area. The project includes installation of 85 dedicated short-range communication (DSRC) radios on four main routes. The goal is for the DSRC radios to enrich the dataset for signal performance and establish a foundation for future connected autonomous vehicle testing.
The Florida Department of Transportation (FDOT) is building organizational capability in tandem with ATSPMs to ensure the ability to sustain long-term active management. The agency deployed ATSPMs in all of its districts to log high-density data. After testing the ATSPMs system, FDOT will configure additional intersections and identify locations to enable additional reports, such as turning movement counts and arrivals on red lights.
The Montana Department of Transportation developed a draft concept of operations document for its statewide traffic signal system. The proposed system combines existing traffic signal software with deployment of an ATSPMs system. A pilot project will test the concept of operations and its ability to collect and use data to maintain the signal system efficiently.
Contact Eddie Curtis or Rick Denney of the Federal Highway Administration Resource Center for information and technical assistance, including training and workshops.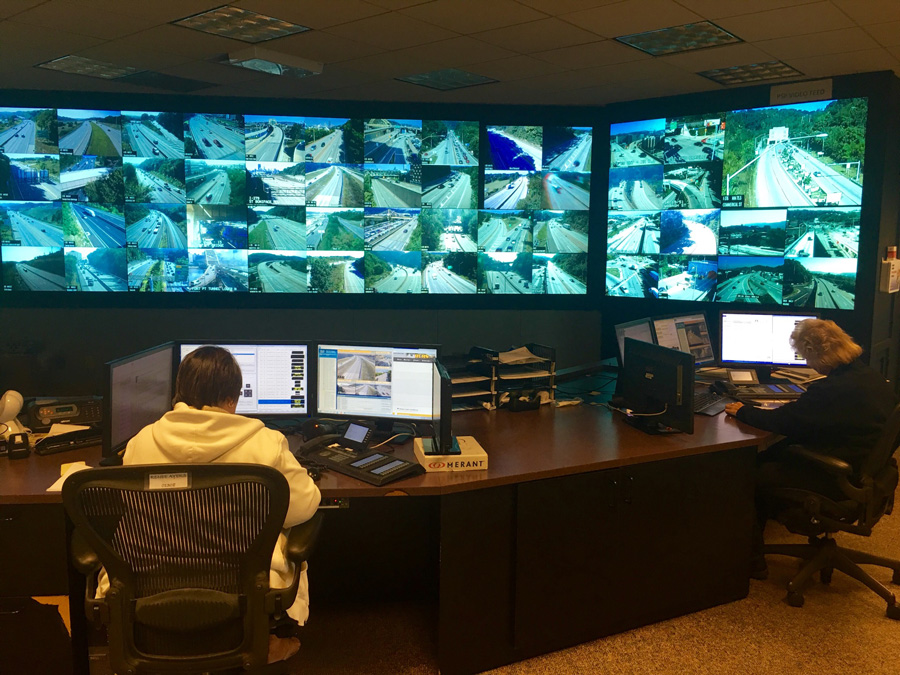 Agencies Deploy Pathfinder to Improve Weather-Related Messaging
As part of its deployment of Pathfinder strategies on weather impact messaging, the Idaho Transportation Department (ITD) is preparing a list of triggering events for Pathfinder-related dynamic message sign postings. ITD developed flow charts to illustrate the message posting decision process. In Mississippi, implementing Pathfinder enabled agencies to reduce conflicting messages during weather events and target local messages. The Jackson National Weather Service Office, for example, includes traffic impacts in its warning and advisory messages and directs travelers to Mississippi Department of Transportation traffic information resources. For information on road weather management, contact Paul Pisano or Ray Murphy of FHWA.
States Develop New Application of NEPA/404 Merger Agreements
Typically, National Environmental Policy Act and Clean Water Act Section 404 (NEPA/404) merger agreements are applied when transportation projects require compensatory mitigation for impacts to wetlands and streams. The South Carolina and Iowa Departments of Transportation are leading efforts to develop NEPA/404 merger agreements for environmental impact statements, environmental assessments, and categorical exclusion-level projects. Benefits of these agreements include increased trust between transportation and regulatory agencies, improved predictability, and shorter project delivery timeframes, often with more reliable and better environmental outcomes. The Integrating NEPA and Permitting team is available to provide technical assistance and conduct workshops on innovative applications of NEPA/404 merger agreements. For information, contact Mike Ruth of FHWA
Nominations Open for 2018 STIC Excellence Award
Nominations for the 2018 State Transportation Innovation Council (STIC) Excellence Award are open until July 1. FHWA's Center for Accelerating Innovation (CAI) partners with the American Association of State Highway and Transportation Officials Innovation Initiative on the award, which recognizes STICs that have achieved significant results in fostering a strong culture of innovation. This award provides an opportunity to share specific examples of how your STIC is making a difference and the results of these efforts. Learn more about past STIC Excellence Award winners from 2016 and 2017. For information, contact Sara Lowry of CAI.