October 18, 2018
Innovation of the Month:
e-Construction and Partnering: A Vision for the Future
Across the country, agencies are implementing e-Construction and partnering technologies and practices to improve communication and workflows while streamlining project delivery.
The Arkansas Department of Transportation (ArDOT) is deploying tablets with mobile data connections for field inspectors, who use the devices with electronic project documentation software and other e-Construction technologies to improve efficiency and communication. ArDOT made workflows in its paperless contracting system transparent, enabling the agency's project staff and contractors to see the status of all submittals and approvals. Virtually all documents from the contract stage through project closeout are now electronic.
The Maryland State Highway Administration (SHA) launched an electronic bidding system to streamline its construction letting processes. All contracts go through an online bidding and solicitation service that allows contractors to submit paperless bids and get real-time bid results. Maryland SHA staff also use mobile tablets to file inspection reports and approvals in the field. The department was able to implement mobile devices for field inspection sooner than planned by using State Transportation Innovation Council (STIC) Incentive funds.
The Rhode Island Department of Transportation (RIDOT) is conducting a pilot on seven construction projects to use tablets in the field to collect information and create daily activity reports. The projects include new bridge construction, bridge replacements, roadway paving, and guardrail installation. This new reporting process increases the amount of usable data collected and incorporates photos, notes, and videos directly into daily activity reports.
For information on e-Construction and partnering, contact Chris Schneider of the Federal Highway Administration Office of Infrastructure or Kathryn Weisner of the FHWA Resource Center.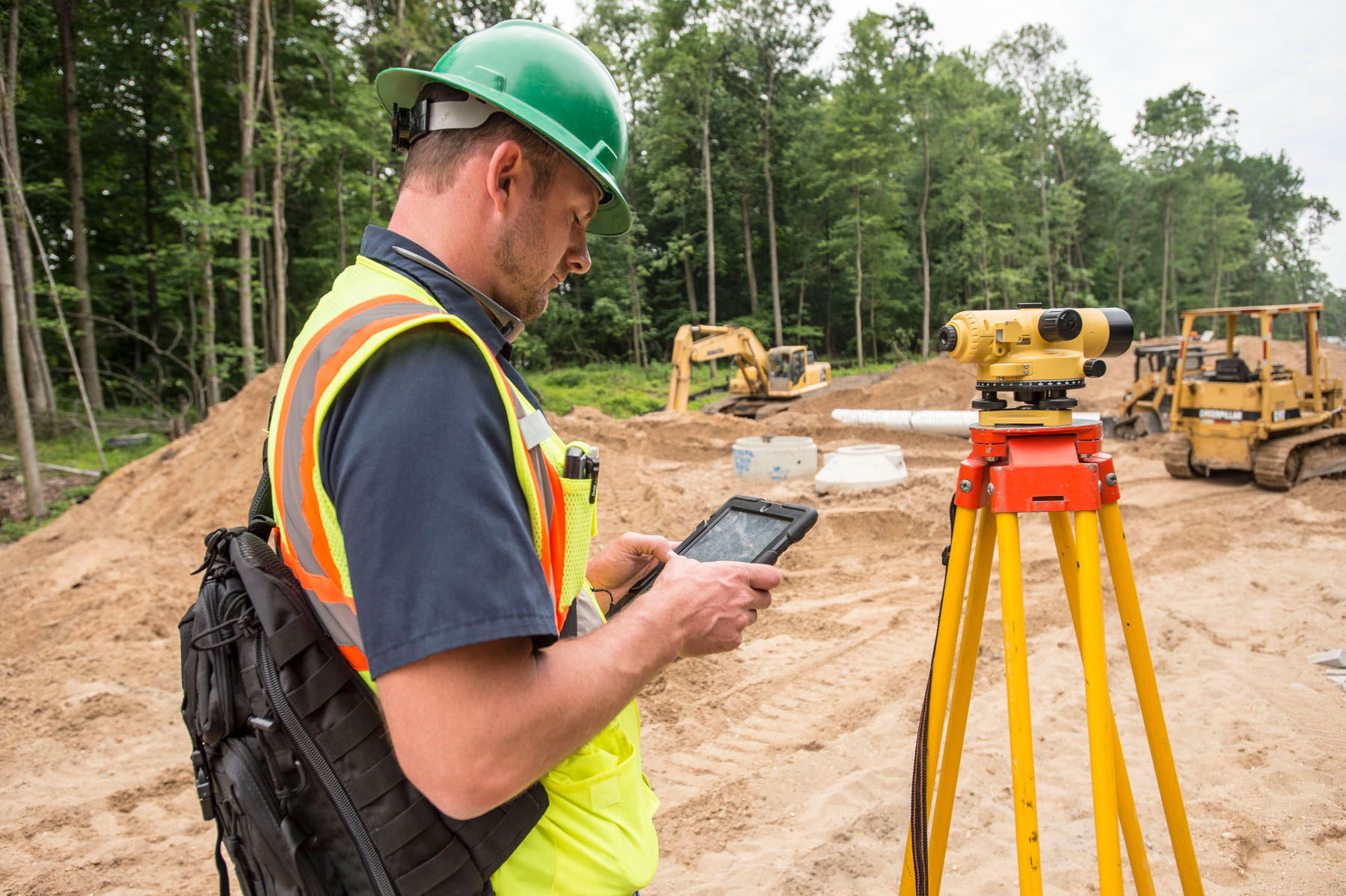 North Carolina Drafts Local Agency Certification Program
STIC Incentive funds enabled the North Carolina Department of Transportation (NCDOT) to develop a draft local public agency (LPA) certification program that would allow LPAs to assume some of the responsibilities for Federal-aid transportation projects. The STIC Incentive project included development of a training plan and an application to assess local agencies' knowledge of Federal-aid project delivery requirements and their ability to carry them out. NCDOT held a pilot training session for LPAs of various sizes, geographic locations, and experience levels to identify changes needed to make the training materials more effective for North Carolina's 500 LPAs. NCDOT is now looking at ways to implement an LPA certification process in phases, starting with a pilot to reduce oversight and paperwork for low-risk projects such as sidewalks. For information, contact Steven Hulsey of NCDOT.
Rhode Island Roundabout Project Reduces Congestion
RIDOT's Apponaug Circulator project converted five intersections to roundabouts and realigned roadways to improve safety and redirect traffic from a historic village center to major roads. As a result, the number of vehicles going through the Apponaug village center dropped from 25,000 to 6,800 a day, making the area more pedestrian friendly and enhancing economic development opportunities. Elsewhere across the state, about 20 roundabouts are in operation including newly installed ones in Tiverton, Glocester, and Coventry, with more in the design pipeline. For information, contact David Fish of RIDOT.
About EDC
Every Day Counts, a State-based program of the Federal Highway Administration's Center for Accelerating Innovation, works with State, local, and private sector partners to encourage the adoption of proven technologies and innovations to shorten and enhance project delivery.